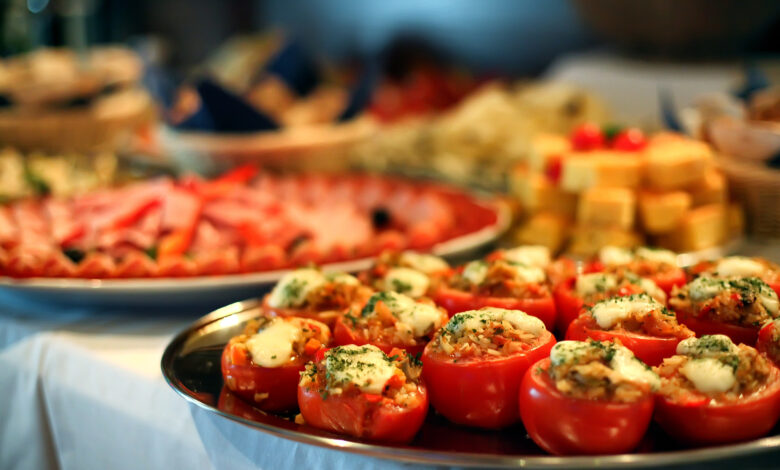 Business
How Do I Choose the Best Catering Company in My Local Area?
How do you want your special event to be remembered? With fond memories of fun and laughter or painful memories of sickness and even hospitalization?
Every year, 76 million Americans come down with foodborne illness, and 5,000 die. Thousands of these cases originate with catering companies. In the summer months, the likelihood of foodborne illness rises.
Choosing the best catering company for your event is a matter of public safety. Check out the tips below.
Understanding Catering Costs
Before you begin to shop around with different companies, take a moment to research and understand how catering pricing works. First, the type of catering needed has an associated cost. These types include:
Drop-off
Buffet
Food truck
Traditional
Private chef
This list rises in cost as the service becomes more customized and complex.
The second factor affecting cost is the size of the event and the number of guests. The final major factor is the types of food and their associated labor and ingredient needs. Tacos and sandwiches are cheap, but Mediterranean, Asian, or even BBQ can be costly.
There may be some additional fees that range from company to company. They might include rental furniture, the date of the event, driving distance, and staffing needs.
Consider Event Size
Once you understand what to expect with pricing, begin approaching catering companies and ask about their experience. Most should be able to handle small, drop-off events easily. However, if your event is large and needs traditional fine dining, ask careful questions.
Make sure to provide the caterer with details about your event. If your event is large — ask the company how many of such events they've completed. Ask for photo evidence.
The best catering company should demonstrate responsiveness. They should return calls and emails swiftly. They should also ask more than a few questions about your event and your specific needs.
Find Someone Local
As previously stated, driving distance can factor into the cost of a catering service. Make sure to find someone local who doesn't need to transport the food too far.
Also, a local business should be familiar with your venue. This is especially important for events held at historical sites or unconventional locations like a beach wedding. The company should know how to safely provide food in these settings.
See the Credentials
In some states, any kind of contractor, even those catering food, must hold a business license. They also need worker's compensation and liability insurance. The last thing you want is to be on the hook for accidents at your event.
Request to see these credentials before hiring a company.
Request a Tasting
Tasting might cost money, but you should be able to request anything from the catering menu. Be wary of a company that only offers a generic tasting.
While at the tasting, ask specific questions about the company's food preparation practices. This is crucial, as it helps prevent the risk of foodborne illness at your event.
Find References and Reviews
Finally, don't forget to ask the event caterer for references — but don't stop there. Get on all the internet review platforms like Google and Yelp. Also, don't underestimate asking friends and family for personal recommendations.
Hiring the Best Catering Company
The best catering company is one that is local, firmly established, knows the area, has unquestionable food preparation practices, and is fully licensed and insured. Once you find the right company, take more than a moment to carefully comb through the contract. Make sure they have specific language regarding cancellation.
If you found this guide helpful, take a moment to browse the other articles on our page.