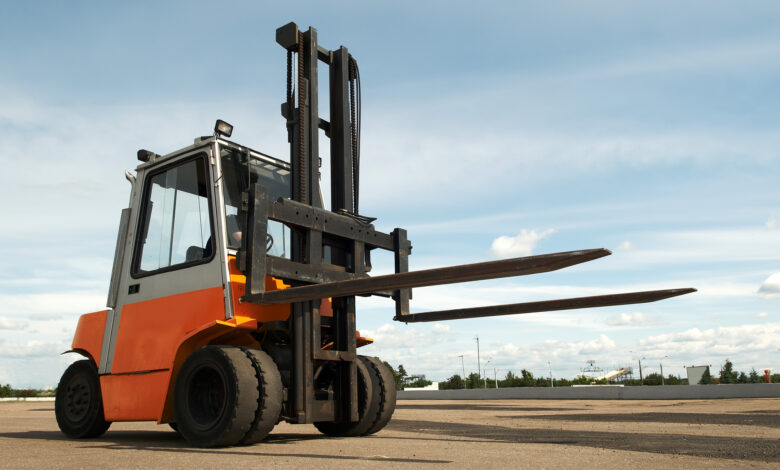 Tech
The Best Forklift Brands
Did you know the average forklift life expectancy is around five years?
Forklifts are durable and reliable machines that must be maintained to operate at their best. Knowing the best forklift brands can help you purchase a quality forklift for years to come.
Deciding which forklift brand is right for you can also significantly impact your business. So, before you spend the money to buy one, it is essential to understand what sets each one apart.
This article discusses the best forklift brands on the market right now. Keep reading to learn more.
Yale
One of the best forklift brands out there is Yale. Yale forklifts are known for their quality and performance. They offer a wide range of forklifts for different applications, and a great warranty backs their products.
Yale is an excellent option if you're looking for a reliable and durable forklift. Their products are built to last, offering a great warranty to back up their product.
Crown
Crown offers a wide range of products that are perfect for various applications. Their products are also durable and reliable, and they provide a wide range of features that make them ideal for multiple needs.
Crown forklifts are an excellent investment for any business and will help you get the job done right.
Hyster
Hyster is known for manufacturing high-quality, durable products that can handle even the most challenging jobs. Whether you need a forklift for heavy-duty industrial applications or a more lightweight model for use in a warehouse, Hyster has a product to suit your needs.
Plus, with a vast dealer network, you can be sure to find the service and support you need to keep your forklift running smoothly.
Mitsubishi
Mitsubishi is one of the best forklift brands on the market, and for a good reason. Mitsubishi forklifts are reliable, durable, and offer a variety of features to meet your specific needs. Whether you need a forklift for indoor or outdoor use, Mitsubishi has a model that will suit your needs.
And, if you're looking for a forklift that won't break the bank, Mitsubishi has some of the most competitively priced models on the market. So, if you're in the market for a new forklift, check out Mitsubishi's offerings.
Toyota
Toyota forklifts are known for their durability and reliability, making them a popular choice for businesses and individuals. While other brands may offer more features or a lower price, Toyota is a trusted name for providing quality products.
Caterpillar
Caterpillar has a reputation for making high-quality, durable products that handle just about any job you throw at them.
Whether you need a small forklift for indoor use or a heavy-duty model for outdoor applications, Caterpillar is sure to have a model that will meet your needs.
And because they are built to last, you can expect to get years of use out of your Caterpillar forklift, making it a wise investment for your business.
Raymond
Raymond is a world-class material handling equipment manufacturer and has been in business for over 95 years.
Raymond builds a full line of reliable, durable, and efficient forklifts that can take any material handling challenge. With a commitment to quality and service, Raymond Handling Concepts is your one-stop shop for all your material handling needs.
How to Choose the Best Forklift Brand
There are many different types of forklifts on the market, each with unique features and capabilities. So, it is important that you know how to choose the best forklift brand for your project.
Consider Your Needs
When it comes to finding the best forklift brands, it is important to consider your specific needs. Some brands specialize in certain types of forklifts, such as electric or diesel, while others offer a more diverse selection.
Some brands may be better suited for specific industries, such as construction or manufacturing. Remember, the best forklift brand for you is the one that meets your needs and budget.
Read Online Reviews
When it comes to finding the best forklift brands, it's important to read online reviews before making your purchase. This will give you a good idea of what others think of the brand and whether or not it's a good fit for your needs.
It's also important to compare prices and features before making your final decision. The last thing you want to do is make a purchase that you'll regret later on.
Checking the Value
The forklift for value offers a combination of quality and price. Several brands provide forklifts at various price points, but not all offer the same level of quality.
When looking for the best value, it's essential to consider both the quality of the forklift and the price.
Consider Customer Service
Customer service is one of the most important factors when choosing a forklift brand. You want a brand that is responsive and available to answer any questions or concerns you may have. A good customer service representative will ensure you are satisfied with your purchase and help you troubleshoot any issues you may have.
After all, you want to be able to rely on your brand for reliable and attentive forklift repair service should you ever have an issue with your equipment.
Learn the Best Forklift Brands Today
Forklifts are an essential piece of equipment in many industries. When choosing a forklift, it is important to choose a brand that is reliable and has a good reputation.
It's also essential to choose the one that's best for your needs. Research and ask for a feel for which forklift brands are most popular and reliable. Once you've narrowed it down, take the time to test out each brand to see which one works best for you.
Found our article helpful? Please browse the rest of our blogs to make sure you catch other great content.