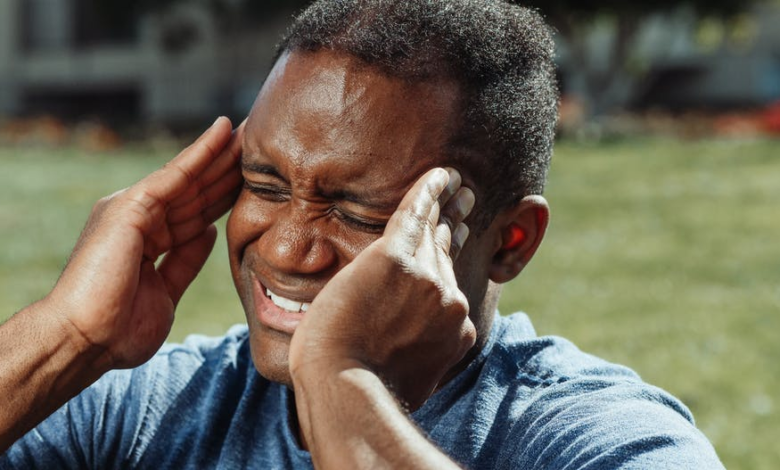 Around 1.3 million people end up dying as a result of road traffic crashes each year. Car accidents can cause severe disabilities and emotional damage. If you need help with a car accident lawsuit, keep reading.
This guide will teach you what to do after a car accident injury. Dealing with car accident injuries isn't easy, and you'll want a professional legal expert on your side. Leave the lawsuit to your lawyer while you focus on healing.
Check out the tips in the article if you want to learn more.
Notify the Authorities
In most states, you have a legal requirement to call the police after an auto accident. You must report the accident right away. Police offers will create an accident report.
In the accident report, there will be details about what happened. This is the first document of evidence of the crash. When you file your injury claim, you will need to submit this report.
Avoid Admitting Fault
Most people are rattled and overwhelmed after a car accident. Some drivers believe the crash was their fault when it was the other driver's fault.
When speaking to the police and giving them a statement, remain honest but don't admit fault. Allow the court to determine who was at fault.
You should also remain on guard with the other driver. The at-fault driver might ask you not to call the police and say you both can handle it together. This is a major red flag.
Drivers who hope to avoid the authorities have something they're trying to hide. Protect your rights after a car crash. The driver might have a suspended license or something they don't want the police to discover.
Call the police anyways.
Gather Some Photographic Evidence
Try using a regular camera or the camera on your phone to take pictures of the crash.
Snap photos of the landmarks, vehicles, and details of the accident. Take pictures of skid marks on the road and your injuries. You'll also want to photograph damage to your vehicle.
Chat With Witnesses
Most of the time, people on the road will be able to provide a witness statement.
If there are witnesses, speak with them and request their contact information. You might need to use their information later when you file a claim.
Your car accident attorney might also need to reach out to these people.
Seek Medical Attention
No matter if you didn't experience a significant injury, you should still see a doctor immediately.
Sometimes, people don't experience substantial damage until weeks later. Tell your doctor about the car crash and any pain or issues you've noticed.
Seek out early treatment to help prevent anything from worsening. Track your medical records, bills, and doctor's notes. You might need this in the event you file an injury claim.
Don't Procrastinate on Medical Treatment
Some people don't follow their doctor's suggestions. You should follow their suggestions and continue with physical therapy. Don't risk losing your settlement because you didn't follow their recommendations.
Keep Notes About the Incident
Another helpful thing to do is take notes about your car crash and the weeks following. Note how your injuries feel and if the pain progresses over time.
What conversations did you have with the other driver and insurance company? Keep track of the contact and names of people you spoke to at the accident scene.
Get Your Vehicle Inspected
Once you have sought medical attention and rested, you should call a local mechanic. The mechanic should conduct an inspection to assess how much damage occurred.
You want to find out what the estimate is for repairs. Consider seeing two or three mechanics. This will give you and your lawyer an idea of how much the repairs will cost.
The other insurance company might want you to go to a third-party business. Talk to other inspectors beforehand. This will help you negotiate the actual value of the car damage.
Contact a Reputable Car Accident Lawyer
Work with a reputable lawyer who has experience handling car accident cases.
Your lawyer will help make a path toward getting the best possible compensation. Rest and get medical attention while your lawyer gathers evidence.
Insurance companies try to reduce what they pay for damages. You'll want to work with a lawyer who will help you. Find local car accident injury lawyers today.
Don't Trust Insurance Companies
Insurance companies don't want to pay large amounts out to victims.
Most insurance companies will try to get drivers to say things that later get used against them. The company will ask for details about the car crash.
Tell the insurance company you'll talk to a lawyer before discussing the details. A lawyer will help you face corporate giants and protect your rights.
Talk to Your Insurance Company
You'll need to contact your insurance company after the accident.
Tell your company what happened. Answer their questions, and don't misrepresent or lie. If the company finds out you lied while filing the claim, they won't cover the crash.
Dealing With a Car Accident Injury
Navigating a car accident injury isn't easy. You'll need to work with a lawyer who will gather evidence and information for your case. Follow your doctor's treatment plan.
If they call you, you'll want to avoid speaking to the other driver's insurance company.
Need more legal advice? We have resources on the blog for you to check out today.