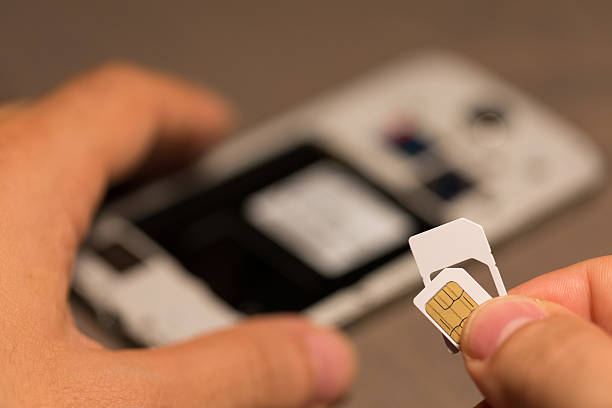 Tech
HOW TO PICK THE BEST SIM CARD?
The world had come a long way since 1991 when the first sim connectivity ever came to light. Munich smart-card, a German company, pioneered the sim card, and they sold 300 sim cards to the Finnish wireless network operator. It was a triumphant invention and quickly caught the human eye. Unlike before, it is impossible to imagine our lives without sim connectivity today.
As of date, over seven billion devices operate through cellular networks around the globe. SIM stands for subscriber identity module and corroborates users, connecting them to different operator services such as Vodafone, Airtel, Jio, etc. The sophistication of sim cards has grown since its advent in 1991. Back in the day, they were as big as credit cards.
Today, we have exceedingly tiny sim cards, and some are virtual. However, size is not a determinant of quality. The earlier sim cards could also hold data ranging from 32KB to 128KB. They supported around five messages and 20 contacts.
Their journey took a turn in 1996, when credit card sized sim cards came to light. Eventually, they were replaced by tinier mini sim cards, which became somewhat of a trend. People swapped the old ones for these new and shiny-looking cards. After all, we all evolve with changing times.
Sim cards allowed people to travel across the globe conveniently while having their work and other obligations run smoothly. People started realizing its benefits, and it became one of the fastest adoptions ever.
PARAMETERS TO CONSIDER BEFORE BUYING A SIM CARD
Unlike in the earlier days, people are now spoilt for choice. Numerous market players are making lofty promises, and it is hard to pick the correct sim card provider. Communication is a crucial part of people's lives these days. Whether you're working, in school, or a homemaker, people use their phones to accomplish different tasks.
A tiny chip enables this process. While it may seem futile to ruminate over a small decision such as this, it can have a significant impact on your everyday life. Imagine buying a sim card that does not have proper connectivity in your home or office. It will wreck your day because of its sublime inconvenience.
If you plan to travel, consider a sim card that enables unlimited data roaming for calls and the internet. Compare prices offered by different service providers to ensure you get the best deal. When people are on a smaller budget, buying an international sim can feel like a substantial expense. Hence, consider all points before acquiring one.
Study the data consumption behavior offered by the service provider. We are all rampant users of the internet. Even during work, research is a crucial component and requires an agile internet connection. You must not buy a sim card that offers limited data because it can be frustrating when the limit exhausts. Imagine having a deadline and dealing with slow internet. It is essential to tick these boxes before you make a decision.
Check which service provider operates best in your geographical location. When many people surround you, you can compare who's phone connects easily to the internet and makes seamless calls. It can help people in making informed choices. Because once you buy a sim card, changing it time and again will be a hassle.
CONCLUSION
One can choose their sim cards using these parameters.