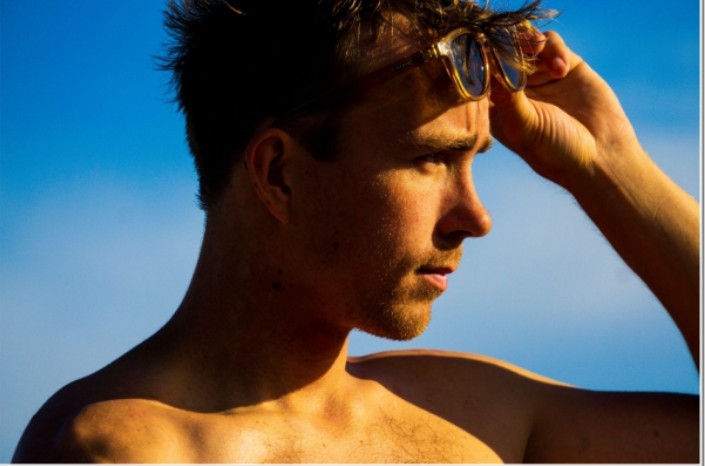 Fashion
Different Types Of Sunglasses For Men's Fashion
There are a lot of people who are crazy about sunglasses for men's fashion. It's not enough to have one sometimes, many would take all types of glasses home right away. The truth is that nobody wants to have just one and nobody can use one pair forever.
So, let's talk about some different models of sunglasses for men to know about, have or change according to style. Glasses are an essential accessory, especially on sunny days, to make our eyes more comfortable. But which model of glasses to choose? Check it out below!
Wayfarer Sunglasses
Since the Wayfarer was created, by Ray-Ban in 1952, it has become one of the most popular models in the world. Wayfarers have been used by presidents, artists and millions of people everywhere. Due to its versatility, it never goes out of style. So much so that it went from being a Ray-Ban model to becoming an industry genre, characterized by a slightly curved frame and clean design. Matches any look and occasion.
Round Frame Sunglasses
When we think of round glasses (or round frames) the first image that comes to mind is John Lennon. This vintage model has had a revival in recent years, with several different design frames and lens options. Stylish shades should make a man stand out and not take away from the rest of his outfit. If you're looking for a pair of new sunglasses, consider the style of his face and the colour of the frame, then choose different round sunglasses styles.
Aviator Sunglasses
Aviator sunglasses need no introduction. The timeless frame was created by Ray-Ban, in 1937 to protect pilots' eyes during flights. Hence its name. But the success was such that it ended up leaving the aviation niche to become popular worldwide. Its feature is the large lens, to protect the sun from entering from any angle, usually with a thin metal frame. The aviator-style glasses have a timeless appeal that suits both young and old. The Swag pair by Vint & York is a staple of any eyewear collection, with a rounded shape and double-bar bridge, these are the perfect spring-summer style. If you're into hip-hop trends, look into the Drape style from Vint & York. This design takes the basic aviator and adds oversized power to it. Western Front sunglasses are a popular choice among the rich and famous. This type of style is best suited to men who are fashion-conscious and are not afraid to experiment with different designs and colours.
Square shaped sunglasses
Square-shaped sunglasses are best suited for men with a round face or inverted triangular face whose shape consists of a wider forehead and a thin chin. Square glasses are suitable for this type of face as they soften their proportions and give them a thinner and straighter look. Men's square glasses gained even more strength with the popularization of the hipster style. The wide variety of frames allows this type of glasses to be used to compose both formal and casual and fun looks.
Clubmaster or Browline Sunglasses
Yes, another popular type of glasses by Ray-Ban in our list. In the 1950s, this style of eyewear was widely used under the name Browline, the "eyebrow line", because the top is thick while the rim around the lens is thin. Later, Ray-Ban launched its ClubMaster with these features, and the business caught on. It brings a retro and cool balance super high.
Wrap-Around Sunglasses
Are you the sporty type, who goes to work by bike every day and doesn't miss the chance to run in the park on weekends? Then a pair of Wrap-Around glasses are indispensable, as they have a frame shape that hugs your face, reducing the chance of falling and protecting your eyes more efficiently from the sun's rays.
Lock Bridge Sunglasses
This particular style of eyewear, which some people call the Lock Bridge, was created by Persol in 1957 and became an international symbol on Steve McQueen's face. The bridge, that central area that connects the two lenses and rests on the nose, has a design that resembles a keyhole. You can wear this style of glasses to look effortlessly stylish.
Wondering where to find all these trendy sunglasses? You're in luck as online eyewear retailer SmartBuyGlasses has a variety of sunglasses you'll love! The company offers a wide range of eyewear that combines classic style with modern technology. So, go ahead and explore some new models of sunglasses.