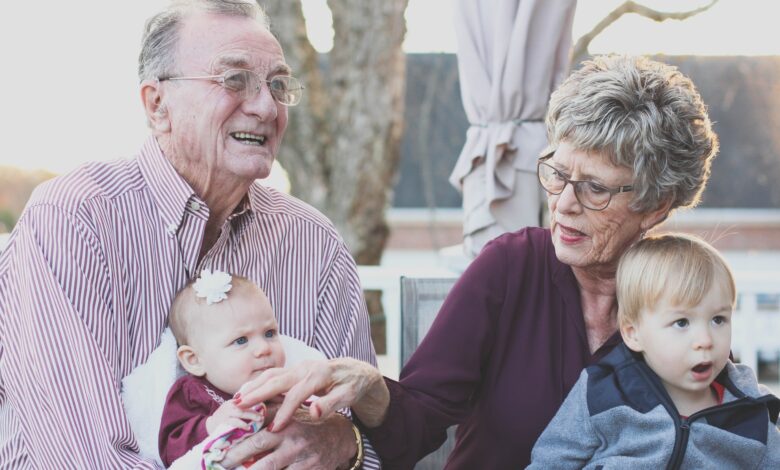 Lifestyle
Caring for Aging Parents: 8 Simple Tips
If you have elderly parents, you understand the unique challenges associated with aging. Caring for aging parents is not easy, and the responsibility falls on multiple shoulders, including those of the children.
Unfortunately, some children find themselves in a situation where they need to step up and take over the responsibilities of caregiving. Choosing to take on these tasks can feel overwhelming, and it's easy to turn down the responsibility.
However, you need to push through. There are many things you can do to care for your parents while minimizing worry, stress, and anxiety. Use these eight simple tips to help your parents.
Read on!
1. Keep an Open Dialogue
Keep an open dialogue with aging parents who may be resistant to change or accepting help. However, it is important to have these types of conversations to ensure their well-being and safety. Here are a few tips for keeping an open dialogue:
Talk about concerns and needs
Encourage them to express their feelings and opinions
Listen to their point of view
Offer your help and support
2. Check In Often
It can be challenging to keep up with elderly care, especially if you live far away. Checking in often can help you stay on top of their changing needs and ensure they get the care they need.
If you can't check in in person frequently, set aside time each week to talk on the phone or via video chat. This will help you stay updated on their well-being and any changes in their health or care needs.
If you notice any changes in your parent's health or mood, don't hesitate to contact their doctor for advice. It's better to err on the side of caution when it comes to the health of our loved ones.
3. Help With Chores and Errands
If you have elderly parents, chances are you're already helping out with some chores and errands. But as our parents age, they may need more assistance than we can provide on our own.
Professional caregivers can help with everything from light housekeeping and cooking to personal care and transportation. They can give you a much-needed break while providing your parent the care they need.
There are many community resources available to help seniors with everyday tasks. Contact your local Senior Center or Area Agency on Aging to find out what services are available in your area.
4. Be Patient
When caring for aging parents, one of the most important things to remember is to be patient. Just as they took care of you when you were younger, now it's your turn to return the favor.
But it's also important to remember that they are not the same people they used to be. They may be slower physically and mentally and may need help with things they never had before. It can be frustrating at times, but remember that they are still the same people you love, just in a different stage of life.
5. Stimulate Their Mind
We must keep their minds active to help prevent cognitive decline. Here are some simple tips:
Encourage them to stay socially active
Help them keep mentally sharp
Suggest they read books on topics that interest them
Sign them up for a class at the local community center
Take walks together and point out things along the way
6. Taking Care of Their Financial Needs
Making sure your parents are financially secure is one of the most important things you can do for them as they age.
Help them create a budget and stick to it. This will ensure that their expenses are covered, and they don't overspend. Also, make sure they have adequate insurance coverage. This includes health, life, and long-term care insurance.
You also need to help them plan for their retirement. This includes saving money, investing wisely, and creating a retirement income plan.
You can also talk to them about their estate planning. This includes ensuring they have a will, trusts, and powers of attorney.
7. Nursing Homes
If you're like most people, you probably never really thought about what would happen when your aging parents need strong medical care. And now that the time has come, you may feel overwhelmed and unsure where to turn.
One option for care is a nursing home. Nursing homes can provide around-the-clock medical and personal care for your loved one. But how do you know if a nursing home is the right choice?
There are also some things to consider. Does your parent need constant medical care? If so, a nursing home may be the best option. Nursing homes have staff who can provide medical care 24 hours a day.
Is your parent unable to take care of him or herself? If your parent can't eat, bathe, or use the bathroom without help, a nursing home can provide their needed assistance.
Can you afford in-home care? In-home care can be expensive and may not be covered by insurance. Nursing homes may be more affordable, especially if your parent has long-term care insurance.
8. Take Breaks
As our parents age, they may experience problems with their memory and thinking skills. This is called dementia, and it can be hard to watch our loved ones struggle with these changes.
Many medications can help improve dementia symptoms, but it's important to talk to a doctor before starting any new medication regimen.
It's important to stay vigilant when caring for an aging parent with dementia, as there are many different types of dementia. Making sure they take their medications as prescribed, eating a healthy diet, and getting regular exercise are all key to helping them manage their condition.
Caring for Aging Parents Requires Patience
Caring for aging parents can be a challenging but rewarding experience. Following these eight simple tips can make the process a little easier for you and your aging parent.
Remember to be patient, keep communication open, and take breaks when needed. Most importantly, show your aging parent you love and care for them.
For more informative guides and articles like this, please check out the rest of our blogs, and don't miss out!