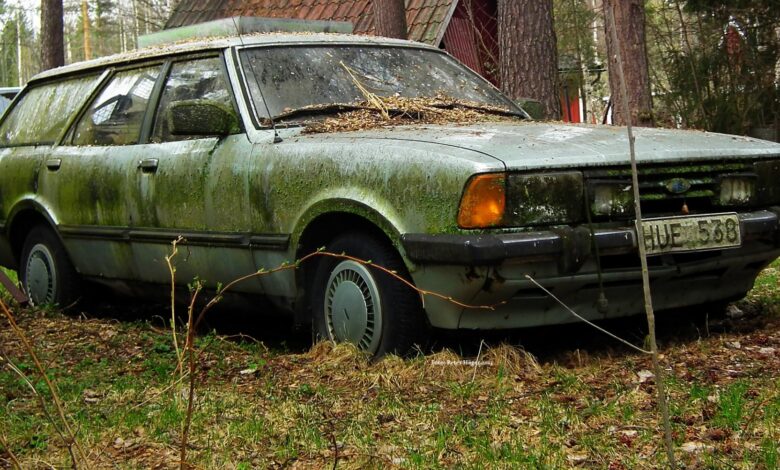 Auto
4 Important Things to Do When Junking a Car
Do you have an old car sitting on your property? How long has it been there? Is it an eyesore or a source of complaints from your neighbors?
It's time to start thinking about how to scrap a car. But before you do, there are a few things you need to know about the process.
Junking a car is something you probably want to do sooner rather than later, but you don't want to let it go for less than it's worth. After all, you likely have a ton of fond memories wrapped up in that old beater.
We're here to help. Keep reading for everything you need to know about how to junk a car.
1. Understand the Condition of Your Car
First, find out everything you can about the quality, condition, and integrity of your vehicle. What condition is the engine in? Does it still run?
What about the tires? If the tires are relatively new and are in good condition, they're worth money. This isn't always something junk car prices take into consideration.
Additionally consider the cosmetic condition of the car. Is the interior in good shape? What about the exterior?
2. Get an Accurate Price Evaluation
Now, you're probably wondering, "how much is my junk car worth?" Based on the information you ascertain during your inspection, you can accurately determine the value of your vehicle.
There are a number of sites, like Kelly Blue Book that will provide you with a price estimate. Be honest while filling out the forms. The condition of your vehicle, along with its accident history and mileage will play a large role in this process.
Remember, however, that your vehicle value will vary based on how you're selling it. For example, the trade-in value will be much lower than a private sale. Junking a car will yield even less revenue.
3. Ask About Free Towing
Once you determine the relative value of your vehicle, you can look into scrapping a car through cash buyers. Talk to some of the companies in town to learn more about their process.
They'll probably give you an initial offer. However, understand that this offer may change once they inspect the vehicle themselves.
Additionally, find out if they offer free towing. One company may quote you at a higher price but charge you hundreds of dollars in towing fees.
Check out this company that says, "We buy junk cars and offer free towing 24/7."
4. Get a Finalized Cash Offer
Finally, before junking a car, get a finalized cash offer from the cash buyers in your area. Get their offers in writing. Compare these final offers with the other quotes you've been given to capitalize on your old vehicle.
Once you agree to an offer, the buyer will give you cash for your car and tow it away on the spot. This is a fast and easy way to get rid of your junker and put cash in your pocket.
Thinking About Junking a Car?
The four items listed above are some of the most important things to do before junking a car. Don't allow yourself to be taken advantage of or shortchanged. Follow our guide to get the best deal possible for your old car.
For more automotive advice or consumer tips, you're in the right place. Stick around and read through some of our other blog articles to find more information to help you live your best life.