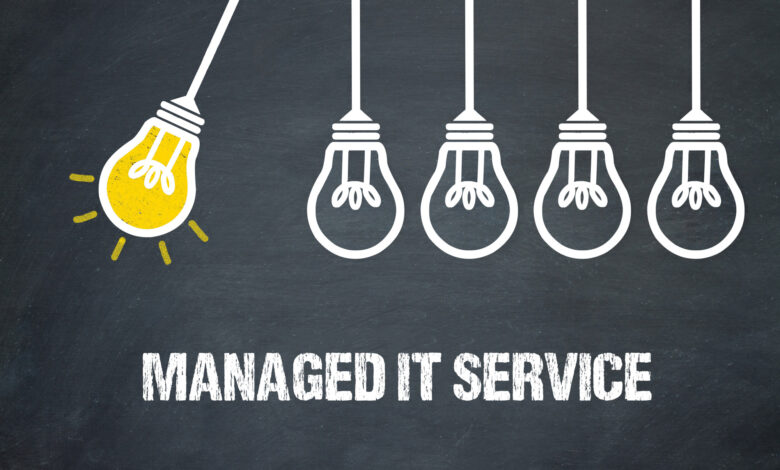 Tech
Why Your Business Should Always Outsource IT Support
IT services are something that businesses can't do without these days. Even if you run a local business, you need technology tools that help you make your business more productive and provide better service to your customers.
However, creating an IT infrastructure isn't easy when you have a growing business. That's why IT is one of the most outsourced functions in business.
The question is, will it be worth hiring an IT professional yourself, or should you hire an IT support company? Keep reading to learn why outsourcing IT support makes more sense.
Focus on Your Core Competencies
The chances are good that you aren't a technology company. You work in another industry and only need IT tools to do your job better.
Unfortunately, getting good at IT takes a lot of time and expertise. You and your team don't have the time to learn how to do things yourself when you have so much other work to accomplish.
That's why leaving the IT work to an IT support specialist is critical. Your IT support company will handle your IT needs, leaving you to focus on the work you're great at doing.
Save Money on Staffing
It's not easy to find an IT professional for cheap. Technology workers are very qualified and know what they're worth. Even if you find someone at a discount, they probably won't stick around long when they find a better position.
You don't have that worry when you invest in managed IT support. Your provider will spend the money to find and retain talent. All you have to worry about is a retainer or hourly charge to get the service you need. In most cases, this will be less than you would pay to hire IT employees yourself.
Use New Technology
The technology world changes fast. The equipment and software you are using today may work fine, but it may be outclassed by new developments. The problem is that staying on top of these changes isn't always easy.
You can rely on your managed IT support company to help you stay up to date. They know what tools you use in your business and what new developments will make sense to add to your IT infrastructure. Because of that, you'll always be up to date on the most recent IT tools that help your business work at its best.
Improve Your Remote Capabilities
People don't need to work in the office anymore. While office work sounds excellent for managers who like to micro-manage their teams, many people find themselves more productive when working in a quiet home environment. That's why many office workers are starting to change jobs to ones that allow for remote work.
It's a problem if you don't have this capability. Luckily, your IT team can offer remote IT support that will help your employees work from anywhere in the world. Your IT team will set up the systems that let your team connect to your office from anywhere and get everything they need to do their jobs.
Secure Your Network
Cybercrime is a concern for businesses of all sizes. Hackers regularly scan the internet to look for security vulnerabilities and do everything possible to take advantage of them. That means you need a secure network if you want to protect your company's sensitive data.
Unfortunately, securing a company network is easier said than done. Even if you follow most of the best practices, it's still possible for your company to get compromised if you make a tiny mistake. Managed IT services can help secure your network by providing data security experts who will look for threats and put tools in place to stop them.
Comply With Regulations
Security threats aren't the only thing you have to worry about when you connect your business to the internet. Because of all the risks online, governments have started taking notice. There are now many regulations that companies need to follow to safeguard their data.
The amount of regulations you need to follow depends on your industry. Healthcare and finance, for instance, have more sensitive data that requires more data security. Your IT provider that has experience in your industry will know these rules and can make sure your company follows them.
Scale Resources
Do you have changing needs that put different amounts of strain on your IT resources? If so, it's not always easy to estimate how much IT support you'll need in these situations. You can't always hire and fire employees on a whim.
That's where managed services help. You can work with your IT provider to get as many IT specialists as necessary to handle your needs. You can scale your support level up and down as often as you wish and don't have to worry about the hassle of staffing yourself.
Safeguard Your Data
Computer equipment doesn't last forever. There's always the chance that your storage devices will fail and cause data loss. There's also the chance that someone will make a mistake and delete critical information.
Unless you have a system in place to protect your data, you're out of luck when this happens. Experienced IT companies know how to build reliable backup systems that protect data. Your data will get saved regularly, which means you can log on to your backup system to restore lost information quickly.
Don't Wait to Invest in IT Support
An excellent IT infrastructure can be the difference between a successful business and a disorganized mess. Great IT tools offer you a way to organize your information, communicate with your team, and provide great service to your customers. Invest in IT support today to ensure you have the tools required to grow a great company.
Are you interested in learning about other services that can help your company grow? Learn more about ways you can rely on other services to manage your business.