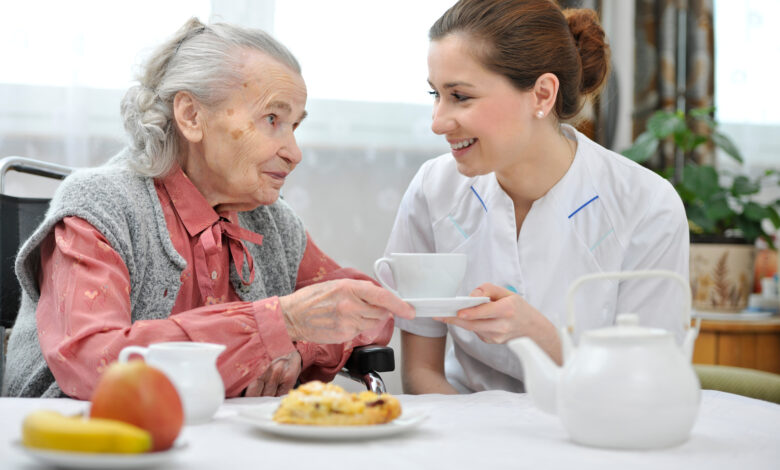 Lifestyle
What Is the Average Cost of Senior Living?
With the number of Americans aged 65+ expected to reach 85.7 million by 2050, it's more important than ever for families to plan for the long-term care of their senior relatives.
Not all families can provide 24/7 care for their elderly relatives. This is when senior living offers an ideal solution to many families.
The cost of a senior living home can seem high. However, it is a worthy investment to make for the happiness and comfort of your relative. Today, we will look at the average cost of senior living in the US and what you can expect the cost to be for senior care. Read on!
The Cost of Senior Living Varies Greatly Depending on Location
In general, however, the average cost of senior living is between $1,500 and $3,000 per month. In the United States, the average cost of a nursing home is $7,698 per month, while in the United Kingdom, the average cost is £3,500 per month. In Canada, the average cost is $6,456 per month.
The level of care provided can also affect the price. For example, dementia care can cost up to 50% more than standard nursing home care.
The Cost is Higher Than Many Seniors Can Afford
The average cost of senior living is $2,500 per month. This can be a challenge for seniors on a fixed income, as they may not be able to keep up with the rising costs.
There are a number of ways to help seniors offset the costs of living, such as government programs, private assistance, and community support. However, the best way to offset the costs of living is to plan ahead.
Senior Living Communities Offer a Range of Amenities at Different Price Points
Independent living communities, priced at $2,000, are for seniors able to live independently with minimal assistance. These senior living communities typically offer a variety of amenities, including restaurant-style dining, social and recreational activities, and transportation services.
At an average monthly cost of $3,500, assisted living communities offer assistance with activities of daily living, such as bathing, dressing, and eating.
These types of senior living communities also provide social and recreational activities, as well as transportation services.
At $5,000, memory care communities provide 24-hour supervision and security plus a specialized level of care for seniors with Alzheimer's disease or other forms of dementia, as well as dedicated activities and programming designed to promote cognitive health.
Senior Living Residents Often Enjoy Lower Overall Costs of Living
Your loved ones in home care often enjoy lower overall costs of living. This is because they typically do not have to pay for things like property taxes, homeowners insurance, or maintenance and repairs. In addition, many senior living facilities offer discounts on groceries, transportation, and other services.
Medicaid and Other Government Programs Can Help Cover the Cost of Senior Living
Medicaid pays for nursing home care for seniors who meet certain criteria. The Veterans Administration provides financial assistance for seniors who need nursing home care and are veterans or the spouses of veterans. The Department of Housing and Urban Development provides subsidies for seniors who need help paying for assisted living or continuing care retirement communities.
The Best Option is to Plan Ahead
The average cost of senior living can be quite expensive. However, there are many ways to help offset the cost, such as by looking into government benefits or finding community resources. Ultimately, the best way to reduce the cost of senior living is by planning ahead and doing your research to find the best option for you or your loved one.
Looking for more topics like this? Browse through our site.