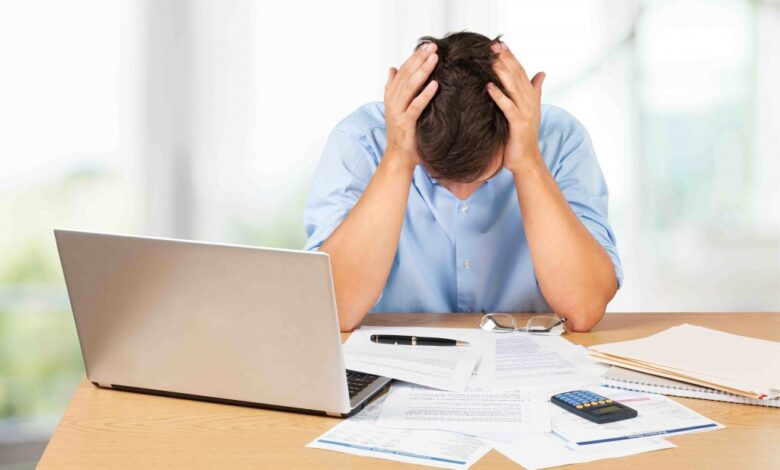 Finance
The Common Causes of Business Debt: A Comprehensive Overview
Businesses accrue debt when first opening, upgrading equipment, and covering daily expenses. Unfortunately, acquiring too much debt can be detrimental, especially for companies that aren't seeing the profits they need to succeed. Understanding the causes of business debt can help business owners avoid overextending their resources.
Warning signs your business is approaching bankruptcy
Business debt can become overwhelming and can lead to a declaration of bankruptcy. The signs that your debt is unmanageable include having decreased cash flow, regular calls from creditors looking for payment, and difficulty meeting payroll. To cover existing debts, small business owners will tack on new debts, fueling a vicious cycle.
If your business is in an untenable debt situation, a full-service law firm specializing in bankruptcy can help you plan how to manage your debt with as little fallout as possible.
Market conditions affect business success
Unfortunately, some businesses accrue debt because market conditions drop. When the economy slows, revenue shrinks. In response, small business owners often turn to credit to replace the lowered cash flow. Rather than turning to credit, small business owners should look for alternatives that reduce overhead expenses.
Not planning for downturns
The best businesses prepare for failure. Sometimes, customers don't like the services or products your business offers, which is why it's vital to have flexibility. Planning for financial problems helps businesses survive without acquiring more high-interest debt.
Working with a financial planner, or learning about financial management, can help business owners better control debt and cash flow.
Buying too much too quickly
Businesses need equipment to function, and many business owners borrow money to buy machinery, office furniture, and technology. Debt problems happen when companies buy too quickly and don't have the cash flow to cover the credit payments.
The solution is only to buy what you need, as you need it. Some businesses also turn to used equipment to save money and avoid making purchases on credit. Equipment companies also offer leasing options to keep equipment affordable for new businesses with minimal cash flow.
Not enough sales
Companies need customers to make money and pay their bills. If your business doesn't have enough customers, you might have financial issues. Company owners need to increase their customer base by using low-cost marketing, working with leads, and possibly updating their products and services to resolve this problem. Accruing more debt should be treated as a last resort.
Open invoices and late payments
Unfortunately, many companies struggle with customers who don't pay their invoices on time. These late payments create a wave of late payments, as the business owners need them to pay their bills.
Receiving late payments should force business owners to make changes. Owners can incentivize on-time payments with fees for late payments and rewards for early ones. Some businesses find success with automated invoicing with follow-up reminders. Maintaining friendly client relationships is important, but that doesn't mean you should let people take advantage of your services.
Wrap up
Making wise choices about financial issues can help your business stay out of debt. Being prepared for downturns and not overextending yourself can help you reduce your reliance on credit.