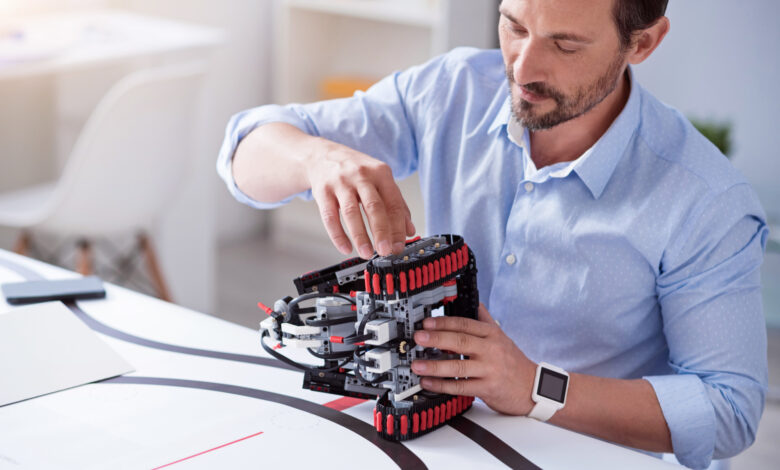 Tech
On the Cutting Edge: A Guide on Exploring Product Prototypes
A strong product idea can change the world and generate billions of dollars in profit. If you think you have an idea that could generate this kind of positive change in the world, you're likely eager to get into the process.
Of course, the process of true product creation can be lengthy, challenging, and require acute attention to detail. Before you can mass produce your product, you'll need to design and execute a strong product prototype.
What does it take to turn an idea into an actual, viable working product? Read on and we'll walk you through what we need to know.
How Product Development Works
So, you've had your brilliant idea and you're ready to change the world. Unfortunately, you can't hop head-first right into mass-producing this idea across a fleet of factories.
A lot of work is needed before you can start this process. Mass production is highly expensive, so you'll need to be 100% sure your product works before committing it to this kind of expansive creation process.
Product development starts with detailed budgets and drawings. You need to break down on paper exactly how your product is intended to work and how it will function. Many revisions might be needed before your product is deemed ready to go.
Then, you'll need to get into product prototyping. This is the process of creating just one version of your product. This is the first time your product will be made physically, and thus there's a lot riding on the success of this prototype.
If your prototype works great, you can use it to raise funds and move towards actual product creation. If it doesn't, this is your chance to go back to the drawing board.
Managing Prototype Projects
There's a lot to be on top of when it comes to creating product prototypes. It's important to note that there isn't any one-size-fits-all approach to prototype creation. The process will be unique for each company and for each product.
It's also important to keep track of costs as you put together your prototype. While the goal is to create the best version of your product, you'll also need to create one you can mass produce at a low enough cost that it leaves you room to make a profit.
The prototyping process can be lengthy, but sometimes there are ways to speed it up. The US government, for example, runs its own prototyping track that offers accelerated development for certain projects.
OTAs, or other transaction agreements, are government contracts that you can pursue to help fast-track the prototype development process for more complicated products – you might want to read more about OTA contracts if your product might qualify.
Mastering Product Design Work
If you're looking to launch a new career with an ingenious product design, you'll need to take the time to understand how the whole process works. The above information is all you'll need to understand about the product prototype process.
Need more helpful business information fast? Keep scrolling our blog for more.