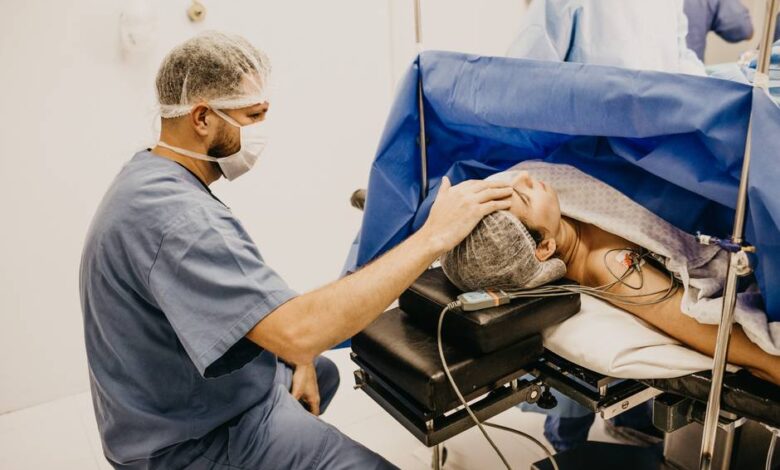 Health
Neurosurgeon vs Neurologist: What Are the Differences?
The right doctor can make all the difference. Whether you're having issues related to your central nervous system or you're having general concerns, you need a skilled professional to give you answers and take care of your needs.
The only problem is, that there are so many options out there. And it can be difficult to know what you need in a professional. In this information, we're going to take a look at the neurosurgeon vs neurologist differences. Guiding you on the path to finding the right specialist for your needs!
How They Are Different
A neurosurgeon is a medical doctor who specializes in the diagnosis and surgical treatment of disorders of the nervous system. Which includes the brain, spine, and peripheral nerves.
Meanwhile, a neurologist is a medical doctor who specializes in the diagnosis and medical treatment of disorders of the nervous system. Neurologists do not perform surgery.
Their Focus
Neurosurgeons and neurologists are both medical doctors who specialize in treating conditions and disorders of the nervous system. This includes the brain, spinal cord, and nerves.
Neurosurgeons are surgeons who perform operations on the nervous system. While neurologists are doctors who diagnose and treat conditions and disorders of the nervous system.
Educational Requirements
Both neurosurgeons and neurologists must have a least eight years of education and training after high school. Four years of undergraduate study, four years of medical school, and a one-year internship.
Residency training in neurosurgery or neurology takes more than four to seven years. Some neurosurgeons and neurologists choose to complete a fellowship. Which is more than one to two years of training in a subspecialty such as a brain tumor, pediatric neurosurgery, or vascular neurology.
Their Typical Day-To-Day
The average day for a neurosurgeon usually seeing patients, performing surgery, and meeting with staff. Most surgeons start their day around 7 AM and are in the operating room by 8 AM.
Meanwhile, the typical day for a neurologist generally consists of seeing patients, conducting research, and writing papers. Most neurologists start their day around 9 AM and see patients until 5 PM.
Their Earnings
The neurosurgeon earns an average annual salary of $800,000. While the average neurologist earns an annual salary of $200,000.
Neurosurgeons have higher incomes than neurologists because they are able to perform surgery. Which is often more expensive than medical treatment.
How to Choose the Right Neurosurgeon or Neurologist
Choose the best neurosurgeon or neurologist who is reputable and has experience. Ask for referrals from primary care physicians or other specialists. Research doctors online, looking for reviews and credentials.
It is important to interview several doctors before making a decision. Be sure to ask about the doctor's experience with your specific condition. Ask about treatment options including the risks and side effects of any treatment.
Once you have selected the best neurologist or neurosurgeon, be sure to follow their instructions. You can also refer to this web page to keep all appointments for follow-up care.
Neurosurgeon vs Neurologist Differences
Both medical specialists are important in the medical field. They work together to provide the best care possible for their patients.
With this guide, you should know the neurosurgeon vs neurologist difference. The best way to know which specialist is right for you is to speak with your primary care physician.
Keep browsing our site to check out our blog for more guides and information.