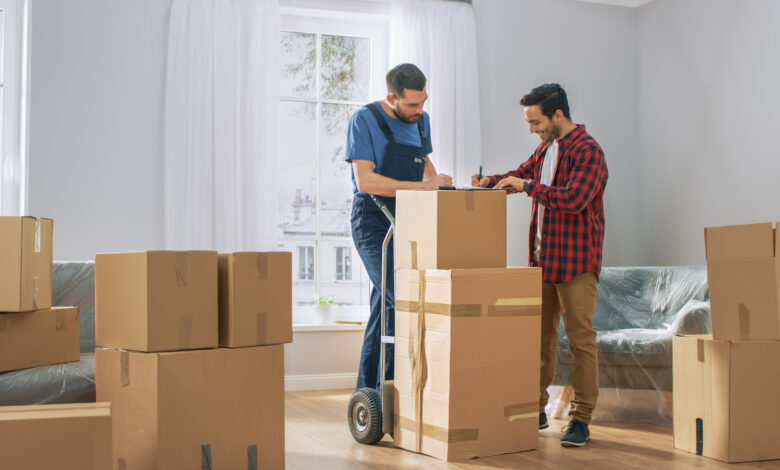 Travel
Managing Your Move: Why You Need a Moving Checklist Timeline
In 2021, 8.4% of Americans moved, which is the lowest rate since 1948. Nevertheless, we're still a nation that's always on the move. With such a big country and easy accessibility from coast to coast, it's no surprise why we relocate so often!
But whether it's your first or 10th move, things can get chaotic. Without good organization and careful planning, you might find yourself pulling out your hair in frustration and nervousness!
This is why you need a moving checklist timeline, no matter how big or small your move is.
Not convinced? Then read on to find out why you need this checklist and how to create an effective one!
Why You Need a Moving Checklist Timeline
The biggest reason why you need a moving checklist timeline is so you can get an overall picture of what needs to be done. More importantly, you need to decide when these tasks need to be done so everything moves along smoothly.
Make Sure You Have Everything Down
Also, it's not humanly possible to remember every single thing you need to do for a relocation. When you put everything down on paper, this ensures you won't forget something that might seem small, but will hugely impact relocation.
Keep Everyone on the Same Page
If you're moving with family members or friends, then it's vital you keep everyone on the same page.
A moving checklist timeline allows you to show everyone concrete tasks and who's assigned to them. This way, none are overlooked or done repeatedly.
This also encourages more accountability, which makes it less stressful for everyone. If each person does their part, then larger responsibilities are broken up into more manageable chunks.
Move Efficiently
When you have a general picture of what needs to be done when, then you can slot these tasks in on optimal days. For example, if large furniture needs to be packed and stored away, you can plan on doing this on the weekend or on a day off you've already requested.
Plus, if there are extra things to be done, you can slot them in between larger tasks and kill 2 birds with 1 stone if possible.
Stay Motivated
When it seems like there are endless days of prepping for your move, it's easy to love motivation. And when that happens, you'll slow down or even put off tasks!
Checklists are fantastic for motivation because you can physically check things off as you go. You'll feel more accomplished after each day, which will fuel you to keep going!
What to Put on Your Moving Checklist Timeline
So now you're convinced that you need a moving checklist timeline. But what exactly should you put on there?
Here are some ideas:
Canceling/Transfering Bills
Chances are, you're switching companies for utilities. In this case, you'll need to get your cancelation and sign-up times just right. That way, you're not without utilities, but you're not paying for extra unused time either.
Even if you're staying with the same companies, you need to notify them of your move. It's better to do so earlier than later so they have plenty of time to do the paperwork and transfer your services over.
Forwarding Mail
In addition to changing your address for bills and subscriptions, you'll want to set up a forwarding service for a few weeks after your move. It can take some time for companies to switch you, and you don't want your mail to be stuck at your old address.
Giving Your Landlord Notice
Check your lease to determine when you need to give your landlord notice. Make sure you do so with enough time; otherwise, you'll be charged a penalty fee. You might also have to pay for the upcoming month.
In the worst-case scenario, you might have to pay for the remainder of your lease. So if you're trying to get out of a contract early, read the fine print first!
Packing Certain Things
You're not using every item in your house every day, so why not start off with packing off-season things? Knowing when to pack can help advance your moving timeline significantly.
For example, if you're moving in the winter, you won't need your shorts and swimsuits. Get those boxes squared away and you'll have fewer things to pack the closer you get to your move date.
Contacting a Moving Company
Getting a helping hand for relocating can be a godsend. But moving companies won't always be available for your desired dates, especially if you're moving during a busy season (like summer).
Do your research and contact companies early to avoid disappointment. That way, you can hire a reputable moving company without compromising on your dates!
Cleaning Your Apartment
This is a monumental task that needs to be done right. Or else, you won't get your deposit back!
As you're emptying rooms to pack, it's a good idea to clean them as well. That way, you don't have to tackle the entire apartment in one go.
You can always hire cleaners if you don't have the time or energy to do DIY cleaning. If you want to go this route, get in touch with a company early on and let them know when your move-out date is so you can secure an appointment.
Stay on Track With Your Moving Timeline
As you can see, a moving checklist timeline will help you stay on track for your move. Even if you're relocating in a year, starting now is beneficial since you can spread things out more and even get ahead of schedule!
With this added peace of mind, relocation will be something you can look forward to, not dread.
Do you need more help with moving logistics? Then browse our blog page for more useful posts!