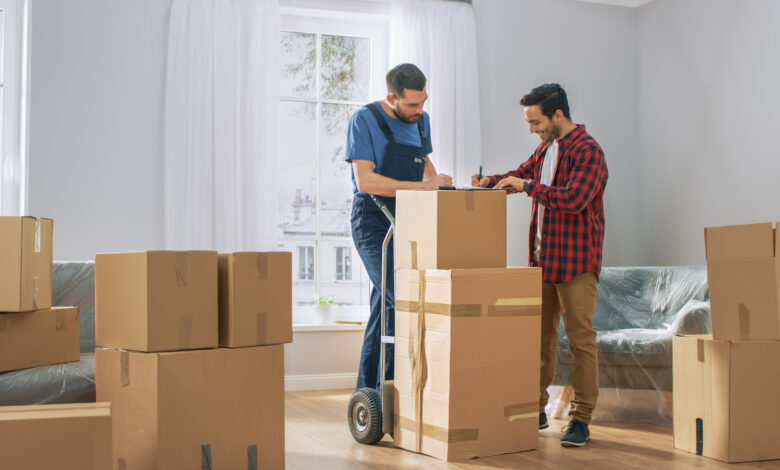 Business
6 Factors to Consider When Hiring a Moving Company
Moving to a new home can be a major headache. It doesn't matter if you're moving down the block or across the country. The keys to your success are organization, planning, and finding the right help.
You have enough on your plate already. Aside from tying up loose ends prepping your new home, you also have to worry about changing your address, turning on/off utilities and services, and saying goodbye to your friends and neighbors.
We recommend hiring a moving company to take some of the weight off your shoulders. Depending on the company you hire, they can handle everything from packing and loading to unpacking and storage.
Keep reading for the top six factors of consideration to help you find the best professional movers for your needs.
1. Referrals
Word of mouth is one of the best ways to find credible moving services. Talk to the people you know to find out if they have experience working with the local moving companies. You can also log onto Facebook and ask for recommendations online.
2. Experience
When hiring a moving company, it's important to consider their experience and expertise in the industry. A well-established business will have the tools, equipment, and know-how to make sure all of your possessions arrive at their destination safely. Ask the company how long they've been in business and what training the movers go through.
3. Moving Services
When searching for the best professional movers to help you move out of your old house and into your new house, you need to find out what services they offer. Are you looking for someone to load up your boxes and haul them to your new house? Or maybe you want all-in-one moving services which include:
Packing and unpacking
Loading and unloading
Disassembling and reassembling furniture and other large items
Transporting
Temporary storage
It's rare, but some moving companies even offer cleaning services to help you pick up your old home once you've left it.
4. Customer Reviews
Before hiring a moving company, do some research online to find out more about their reputation in the community. What do other homeowners have to say about their moving services? Do they seem to be well-liked?
You should be able to find the company's customer reviews and testimonials on their website or social media pages. For example, this moving company has a page dedicated to customer reviews on its website.
5. Availability
When moving homes, time is rarely on your side. It seems like there's always a mad dash to the finish line.
As such, it's important to find professional movers who are available on the day of your move. Call ahead and schedule moving services for the day you need them. If they're not available, you'll have to find a different moving company.
6. Prices
Finally, before hiring a moving company, reach out to the top providers in the area to get a free quote for the services you require. Which company is going to give you the best rates for moving services?
Be careful, however, not to hire a low-budget mover because they're cheaper than the rest. They might have terrible customer reviews, no insurance, or limited experience.
Are You Thinking About Hiring a Moving Company?
Are you getting ready to move into a new house? If so, we couldn't be more excited for you. Moving into a new home is a wonderful experience.
Follow the tips above for hiring a moving company to make sure your transition is as smooth as possible. And if you're looking for more moving tips or homeowner advice, check out some of our other articles before you go.