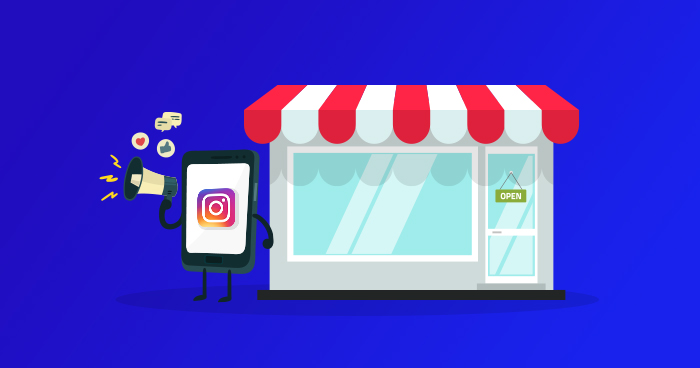 Business
How to Start a Successful Ecommerce Business
Experts have estimated that there will be over 2.14 billion digital buyers worldwide by the end of 2021. This number accounts for around 27.2% of the global population.
If you're looking to start an e-commerce business, there's never been a better time. Not only is it a great way to make money online, but it's also a relatively low-cost business to start.
With the multi channel ecommerce software and knowledge, you can create a successful e-commerce business that generates revenue for years to come.
In this article, we'll give you an overview of how to start a successful e-commerce business. We'll cover everything from researching your products to setting up your website and marketing your business. You'll have all the information you need to get started by the end of this article.
Choose Your Products
Choosing the right products for your business can be a daunting task. However, there are a few key things to keep in mind to help you make the right decision.
Consider what you're passionate about. What are you knowledgeable about? What do you enjoy doing?
Your products should be something you're proud of and passionate about because that enthusiasm will come across to your customers. They'll be more likely to buy from you if they can sense your excitement.
Selling products that don't excite you will quickly become a chore, so choosing something you're passionate about from the get-go is essential.
Don't try to be everything to everyone. It's important to niche down and focus on a specific group of people. You can't be all things to all people, and you shouldn't try to be.
Do Some Market Research
Before starting any business, do your homework and see what potential customers want and need. This process is called market research, and it's a critical part of starting an eCommerce business.
There are several ways to conduct market research, but some of the most common methods include:
Surveys
Questionnaires
Focus groups
One-on-one interviews
Online research
Each of these methods will give you valuable insights into what potential customers are looking for. You can use this information to determine whether there's a need for your products or services.
Create a Business Plan
After you've done your market research and decided on the products you want to sell, it's time to start thinking about your business plan. This document will outline your business goals, strategies, and how you plan on making a profit.
You don't need to have a 100-page business plan, but you do need to take the time to think about your goals and how you're going to achieve them.
Some things you should include in your business plan are:
Your business model
An overview of your products or services
Your target market
Sales and marketing strategy
Your financial projections
Creating a business plan may seem like a daunting task, but it's an essential part of starting your ecommerce business. This plan will also be necessary while registering your business. By taking the time to sit down and write out your plans, you'll be able to make sure your business is on track from day one.
Research Your Competitors
To find out what you're up against, conduct thorough research on your competitors. Look at their websites and social media platforms. See what they're doing well and where they could improve.
Use this data to identify any gaps in the market that you could exploit. Check what the customers are complaining about and try to offer a solution with your product.
By understanding your competitors, you can better position yourself in the market and give customers a reason to buy from you instead of them.
Suppose you can provide a unique selling proposition or solve a problem that your competitors haven't been able to. In that case, you'll be well on your way to starting a successful e-commerce startup.
Your competitors will be your biggest source of inspiration and motivation, so make sure you keep track of them.
Organize Your Shipping Process
One of the most important aspects of starting an e-commerce startup is having an organized shipping and fulfillment process. This means having a system for receiving orders, packing and shipping orders, and tracking inventory.
The best way to set up your shipping and fulfillment process is to work with a third-party logistics (3PL) partner like yourlogisticscorp.com. A 3PL specializes in shipping and logistics and can help you set up an efficient system that meets your specific needs.
Amazon FBA academy is a fulfillment service provided by Amazon that allows you to sell your products on the Amazon marketplace. With this service, you store your inventory in Amazon's fulfillment centers and Amazon directly fulfills customer orders and ships them out for you.
Create an Ecommerce Website
You can't start an ecommerce business without a functional website. Creating an ecommerce website can be daunting, but there are plenty of resources available to help you get started.
There are two main components to creating an ecommerce website: building the front-end and the back-end.
The front-end is the customer-facing portion of the site where customers will browse and purchase products. However, the back-end is the administrative portion of the website, where you will manage products, inventory, orders, and customers.
Keep in mind that building an ecommerce website can be very expensive or relatively affordable depending on the features and functionality you want to include.
Some key features to include are:
A shopping cart
A secure payment gateway
An SSL certificate
Product pages
Customer accounts
Order management
Shipping integration
You'll need to choose a domain name and hosting plan to get started. Once your website is set up, you can begin adding products and designing your store.
Create a Marketing Strategy
To successfully attract customers and get them to purchase your product, you'll need a marketing strategy. This will include figuring out who your target audience is, their needs and wants, and how you can reach them.
There are many ways to market an eCommerce business, but some of the most common methods include:
Search engine optimization (SEO)
Pay-per-click (PPC) advertising
Social media marketing
Email marketing
Affiliate marketing
Referral programs
Before settling on one marketing plan, ensure you experiment with different marketing channels to see which ones work best for your business.
For example, if you're selling products targeted toward millennials, you'll need to focus on social media platforms like Instagram and Snapchat.
Alternatively, if you're selling more business-to-business (B2B) products, LinkedIn would be a better platform to focus on.
Now You Know How to Start a Successful ECommerce Business
Now that you know how to start a successful eCommerce business, it's time to get started. Use this guide as a starting point, but be sure to do your own research to continue learning about the industry.
The most important thing is to never give up on your dream of starting a successful online business. With hard work and determination, you can make it happen!
Did you enjoy this article? Check out other posts on our site for more helpful business tips.