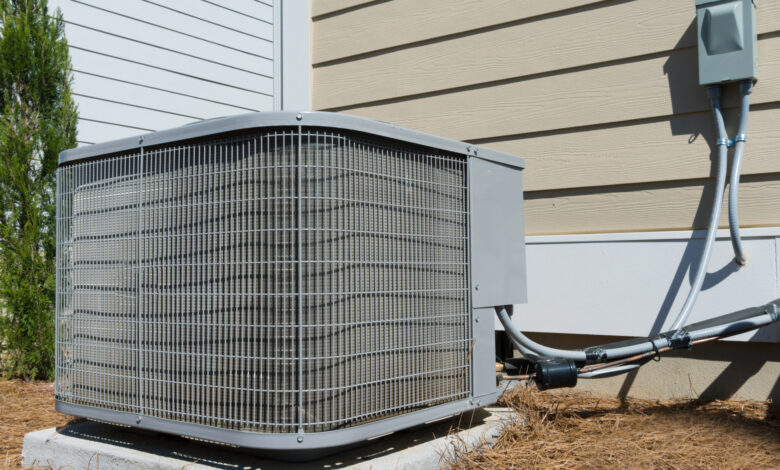 Whether you need an HVAC installation, inspection, repair, or simple maintenance, the right HVAC company is going to be able to help you. The question is, how do you hire AC repair services?
The process itself can be difficult, tedious, and it might even feel daunting, but taking the right steps can make the entire process quick and easy. Luckily, we're here to guide you through the process.
Read on to learn everything you need to know about finding the right AC repair experience.
Ask Around
The first thing you should start with is asking colleagues, friends, neighbors, even family members about companies they may have worked with before. Reading online reviews is also a great way to find out what services have been the most beneficial in your community.
Word of mouth is a powerful marketing tool, and you can usually trust people to be honest (especially if they've had a negative experience with a certain company). At a minimum, this question will give you a good starting point to begin your research.
Are They Licensed and Insured?
The biggest thing you need to figure out before hiring anyone is whether or not they're licensed and insured. You also want to find what the service is licensed in and then whether or not each individual technician is also licensed.
In most areas, you can look up business licenses to see if they're current. All you have to do is ask for their license number, or see if it's available on their website. In some places, you might even be able to find records of their previous work.
You'll also want to ask for proof of insurance if it's available, particularly liability and worker's compensation. If the company you hire doesn't have these, you might be held personally responsible for any injuries that happen on your property.
Do They Fit Within Your Budget?
The next question you should ask yourself: does this service fit your budget?
If the answer is no, that doesn't mean you're out of options. In fact, you're likely to find that the most expensive service doesn't necessarily mean the best. There are plenty of choices out there, and finding one that meets your needs and stays within your budget is easier to find than you might think.
What Is Their Experience Like?
Does the company you're looking to hire have direct experience with the service you need? If the answer is no, then you might want to reconsider whether or not you'd like to work with them.
If you have a specialized unit, like a geothermal one, then you want to ensure the technician you're hiring has experience with that machine.
That being said, just because they have years of experience doesn't mean they're going to be more educated than someone attempting to land their first job. Having the most experience doesn't equate to being the best in the business. In fact, it takes a lot more than that to be the greatest.
Do You Like Them?
Bottom line: if you meet someone who you like, trust, and want to work with, then that's exactly what you should do.
Looking at skills on paper can be a guiding factor when you're hiring someone, but you should also choose the service you're going to feel the most comfortable with over the long term — especially if you plan on working with them regularly.
Get Specific About Your Needs
This goes hand in hand with the experience level of the technician you're looking to hire. To ensure you're getting the best service, you have to know what you're looking for. This is where doing your research and getting specific about what you need to be done with your unit comes into play, because you'll be able to ask the right questions.
What type of equipment do they use? Have they seen this problem before and how can they fix it? Does the job need to be completed quickly, or can it wait a few weeks? If you want the job to be completed quickly and properly, you can reach out to the experts from air conditioning repair Denver.
Get Everything in Writing
Finally, you should get everything in writing.
If they offer to finance, then you should talk about the payment schedule and any deposits that are needed. What does the warranty look like? Also, can you afford to add those regular payments to your budget, or would it be better for you to pay for everything upfront?
As you get the answers to these questions, be sure to write them down yourself. Keep track of the people you speak with, the times, and even the dates you speak with them. Then, ask for everything you speak about in writing.
Once you have all your documents, you can sit down and compare what you were originally told with what they offered you in writing. A minor mistake every now and then might be dismissable, but if you find that they were lying about what they could offer the entire time, then it's best to find a new contractor to work with.
Ready to Hire AC Repair Services?
Now that we've gone through the basics, are you ready to hire AC repair services? Whether you just need regular maintenance performed or you're in need of a repair, hiring the proper HVAC servicer can have the potential to serve you for many years to come.
If you hire the right service and you enjoy the services they provide, you'll be set the next time you need anything done!
For more on the latest in home and lifestyle, check out the rest of our website.