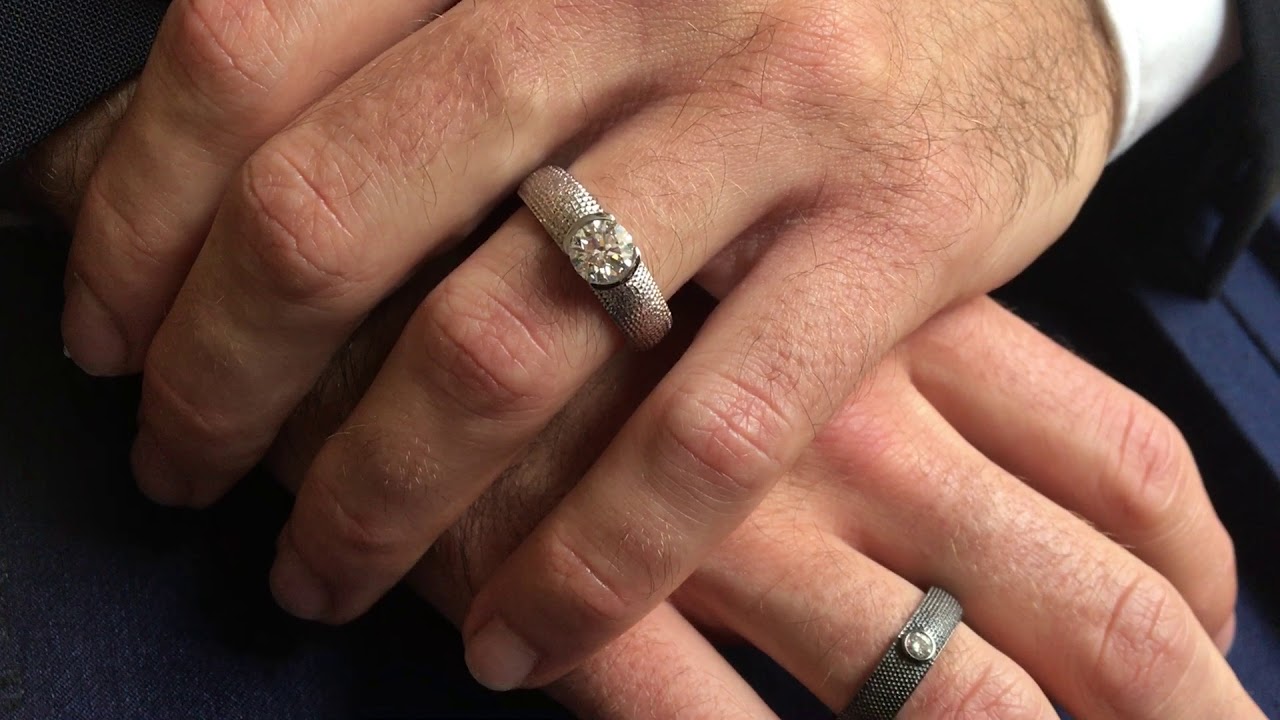 Did you know that the rings you wear on your fingers could be hosting dangerous bacteria?
Keeping your jewelry clean isn't just about looks. It's also about proper hygiene and safety! And, if we've learned anything from the Covid-19 pandemic, it's that you can never be too careful.
What's more, letting your jewelry develop built-up dirt and grime can cheapen its appearance, leaving your once glittering gold looking dull and lifeless.
If reading this has you glancing down at a ring that doesn't sparkle and shine like it used to, it's time to take action. Read on to learn how to clean gold rings like a pro.
How To Clean Gold Rings
First, assemble your cleaning supplies. This should include a small bowl filled with warm water, a soft-bristled toothbrush or paintbrush, and jewelry cleaning solution or gentle dish soap.
Then, place your gold ring in the bowl with water and the suggested amount of jewelry cleaner or a few drops of soap and allow it to sit for 10 to 15 minutes.
Once you've allowed your chosen cleaning product to do its job, you can use your brush to gently lift away any dirt or stuck-on debris. Take care when cleaning around delicate settings, and never scrub or use rough motions.
Lastly, you can let your clean gold rings dry on a cotton or microfiber towel, tapping them gently or waving them to help remove water.
What About Polishing?
If you only remember one of our gold ring cleaning tips, make it this one!
You can clean jewelry every few weeks if you want to, but you should polish it far less frequently. Even if you are using a professional jewelry cloth, polishing too frequently can actually wear your ring's metal away over time. Frequently cleaning gold rings has no similar consequences.
Always polish your rings when they are completely dry, and use gentle motions to avoid scratching their exterior or damaging any settings or stones.
Other Top Tips
This gold ring cleaning guide has focused primarily on bands or pieces with simple settings. But, if your ring has intricate detail work or exotic gemstones, you might want to have it professionally cleaned instead. Not all stones or settings can be cleaned at home, and improper care can lead to damage.
It's also important to keep in mind that damage incurred during at-home cleaning may or may not be covered by your insurance.
Cleaning is also a good time to visually inspect your rings, checking that settings feel secure and looking for any signs of wear and tear or minor damage that could become more serious later on.
Lastly, keep in mind that new gold will always seem a bit more brilliant than a previously worn piece. View these rings for design inspiration and a chance to shop for a new statement piece.
Glittering Gold Made Easy
Now that you know how to clean gold rings properly, it's time to take action.
Remember, you should never use products that aren't intended for jewelry cleaning, like household cleaners, on gold. And, you should always follow your chosen product's package instructions to avoid causing accidental damage to your valuables. This includes leaving your rings in a product for longer than indicated.
Did you enjoy this article? If so, stick around and see what else you might learn from our health, home, and lifestyle posts.