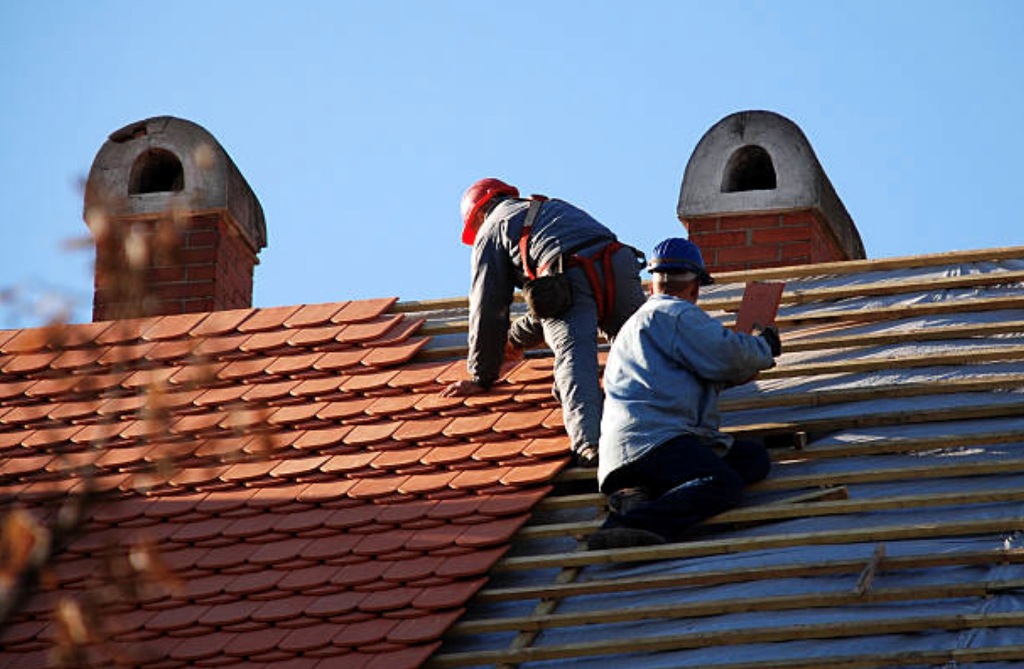 Do you know there are more than 109,000 roofing contractors in the US as of 2022? With the high number of contractors, finding the right one for your roofing project can be tough.
So, you need to learn how to select the best roofing company for your home.
Professional roofers have the experience to provide quality services and prevent future issues. They offer warranties to cover problems that occur after your project's completion. Since they have the best tools for roofing, they expedite your project, saving time and money.
However, hiring an experienced roofer is key to enjoying these and more perks.
Are you wondering how to find the best roof installation services? Here are effective tips for finding the best roofing company.
Get Referrals
When finding the right roofing contractor, you have unlimited options at your disposal. You need to compare them and select a contractor that matches your budget and needs.
Doing this might be daunting and time-consuming. Hence, start your search with a list of potential roofers to simplify the task.
To create a referral list, ask your family or friends for recommendations. If they're satisfied with the contractor they used, they'll highly recommend them. But if otherwise, they'll advise you to look for better roofers.
If your family or friends don't know any roofing contractors, don't fret. Consult other professionals like general contractors and home builders. They have been in the construction industry and can recommend reliable roofers.
Also, you can research the best roofing companies in your area online. Professional roofers have many positive reviews from their prior clients.
Getting referrals doesn't guarantee finding the right roofer. You need to contact each potential contractor and interview them. You'll learn more about their services, compare them and select a perfect fit.
Go Local
When hiring contractors for your roofing project, consider the local ones. Ensure they have an office within your locality and have a local phone number. Communication will be easier, and you'll know where to find them if you need them.
Local companies strive to offer quality services and enhance customer satisfaction. They can be easily traced and be accountable for a poorly done project.
These companies charge lower prices than out-of-state companies. They incur fewer costs transporting materials and their workers to the site.
Also, building a relationship with a local roofer is much easier. You understand each other better, and you can meet if you want to discuss something.
Local Proformance Roofers know the local building codes to follow. They know the paperwork required and everything else needed for proper roof installation. Hence, they comply with the state's requirements and avoid legal issues.
Check Licensing
Before picking any roofer, ensure they've got the license to operate in your state. License and permits assure you that you're dealing with a legitimate roofer. They reassure you that the roofer has the capacity to offer quality services and meet your needs.
Licensed contractors know rules and safety procedures to follow during roofing. They comply with all building codes to avoid legal issues and protect their license.
When checking the contractor's license, avoid taking their word of mouth. Some roofers lie about their licensing to avoid losing the job opportunity. So when a contractor claims to be licensed, ask to see a copy of their license.
Once you receive a copy of the roofer's license, take time to verify it. Ensure their licensing is legit and updated.
Check Insurance
Roofing is a dangerous task as it involves a lot of mishaps. Hence, hiring a roofer without adequate insurance can be very risky.
When hiring a roofing company, ensure they're fully insured. They should have worker's compensation and liability insurance.
Liability insurance covers any damages that might occur to your property during roofing. And workers' comp cover employees if they sustain injuries while on the worksite.
To ascertain that a roofing service has insurance, ask them to provide proof. Let them bring copies of the insurance certificate for verification.
Contact their insurance company to confirm if they have insured the roofer. If you find out that the roofer is uninsured, scratch them off your list.
If you work with an uninsured contractor, you might suffer monetary damage. You'll be held liable for the damages and injuries that occur during your roofing project.
Compare Several Quotes
With thousands of roofing companies, don't settle for the one you'll come across first. Get quotes from different roofers and compare them to pick the best roofer.
Research more about the costs of different roofing projects within your area. Analyze those quotes and determine the average cost. Pick a price that suits your budget and stick to it.
Some roofing companies overcharge their services, and others undercharge them. Avoid cheaper companies as they might be inexperienced and not insured.
Also, stay away from the companies that overcharge their services. Expensive doesn't always guarantee quality.
Go for contractors who offer quality services at affordable prices. By doing so, you won't overrun your budget and face a financial burden.
Consider Warranty
Professional roofers provide a warranty on their workmanship. This warranty covers any issues that might occur after roofing. It protects you from footing repairs occurring due to improper installation.
The length of a workmanship warranty varies from one contractor to the other. Depending on your contractor, it can last for either 2, 5, 10, or 25 years. Some roofing contractors offer even lifetime warranties.
Before hiring the best roofing company, know how long their warranty lasts. Select a company that offers a warranty lasting for more than ten years. This ensures you have adequate protection on your new roof for a long time.
Avoid roofing contractors that aren't willing to stand behind their work. They might be inexperienced and don't value their work.
Pick the Right Roofing Company
Choosing the best roofing contractor is a very critical decision. Hence, you have no room for making wrong choices as you might risk your property and other resources. Learn how to find a reputable and reliable roofing company to avoid making spurious decisions and ease your task.
Did you enjoy reading this article? If yes, read more informative blog posts on our website.