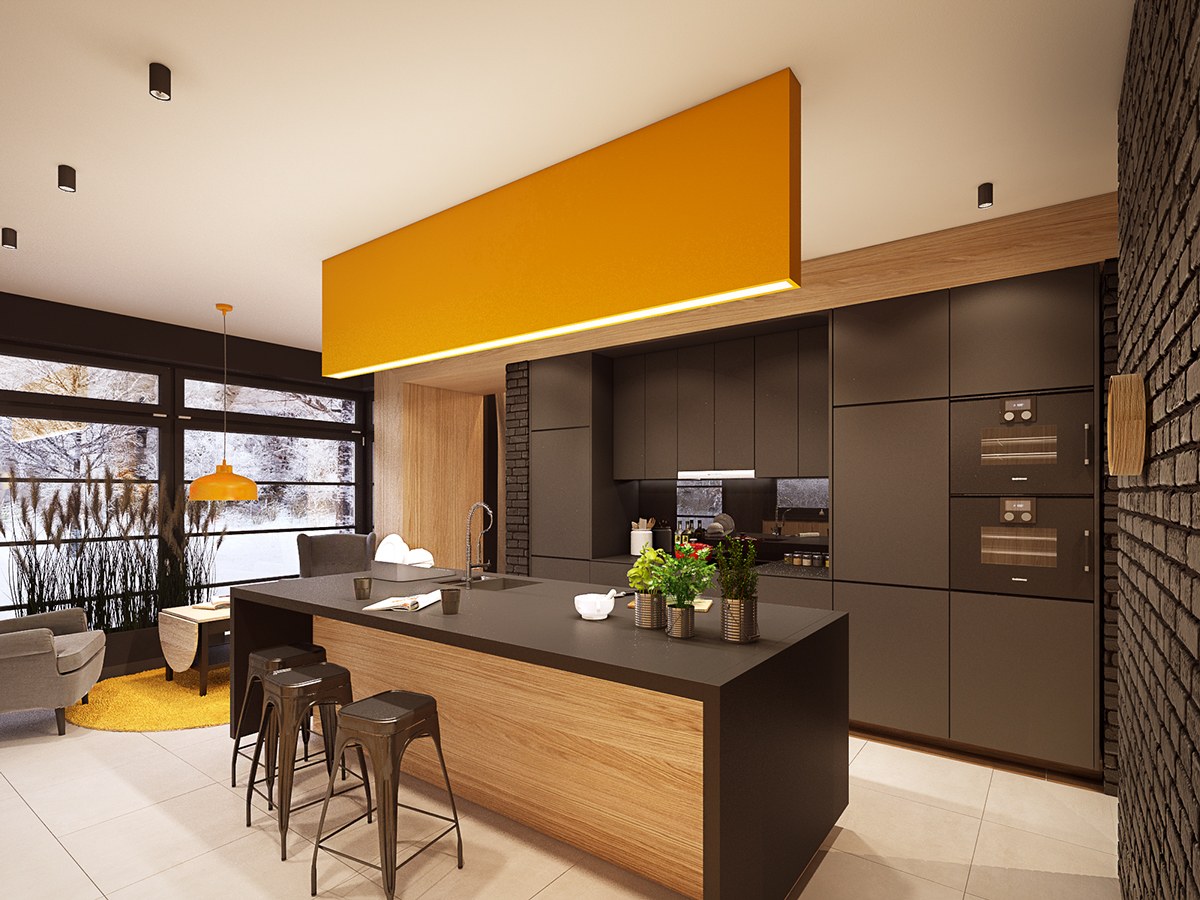 Home Improvement
How to Choose Kitchen Cabinet Colors That Compliment Your Space
For 70% of Americans, their home's kitchen is now the central food preparation spot for 80% of meals.
Your kitchen is the heart of your home, and should be treated as such. And it starts by choosing the right kitchen cabinet colors. You can choose either a traditional kitchen design or a more modern look to set the tone for your entire space.
Not sure what's the best cabinet colors for kitchen cabinets? Here's a guide to help you out:
Consider the Kitchen Size and Lighting
While lighter colors make your kitchen feel more open and expansive, darker colors tend to make the space look and feel smaller despite the size of the room.
For smaller kitchens, choose lighter cabinet colors to make the room appear spacious. For larger kitchens, you can go for either light or dark color cabinet doors. Larger spaces can handle a variety of colors and design choices.
Consider Your Countertops and Backsplash
Whether you want an all-white kitchen or one with contrasting colors and textures, consider how they will look against your countertops and backsplash. Utilize the color wheel for inspiration to see how colors coordinate with each other.
Coordinate Kitchen Cabinets with Your Wall Color
Ensure the current wall color in your kitchen pairs well with that of the kitchen cabinets. Neutral wall colors work well with any cabinet color. If you're doing a kitchen makeover, then your color choice should depend on how much of the wall is peeking out from around the cabinets.
Kitchen cabinets and walls don't need to be the same color, but this doesn't mean that they shouldn't. If well done, it can create a uniform and alluring look. This will give out a cohesive aesthetic that will naturally draw the eye.
If you are matching the colors, stay away from dull colors as you risk making the space boring. Bright colors of different shades are always recommended.
Reflect the Right Mood in Your Kitchen
Looking to make kitchen renovations that make family and friends want to linger and chat as food is prepared?
Whatever mood you wish your kitchen to give out, your cabinets will depict just that. Choose a color that speaks to your personality and culinary aspirations.
For example, coastal-inspired teal will add a serene, cheerful, and calm mood. Meanwhile, accents of yellow can help brighten and energize your space. Emerald green is ideal when looking to create a cheerful and luxurious mood.
Consider the Resale Value
If you have made a kitchen renovation in the house you want to settle in, then you can go as bold as you want with your cabinet colors. But if you will put the house on the market, then you'll have to consider the best colors for kitchen cabinets for buyers.
Not sure what home buyers want? At Shrock Cabinets, we serve home designers to help them choose the best cabinet designs and colors for their clients.
Revamp Your Kitchen with Appealing Kitchen Cabinet Colors
Choosing the kitchen cabinet colors can be downright daunting and rewarding at the same time. The right color combinations make your space more stylish and welcoming.
Find more insightful posts on revamping your home from our lifestyle category.