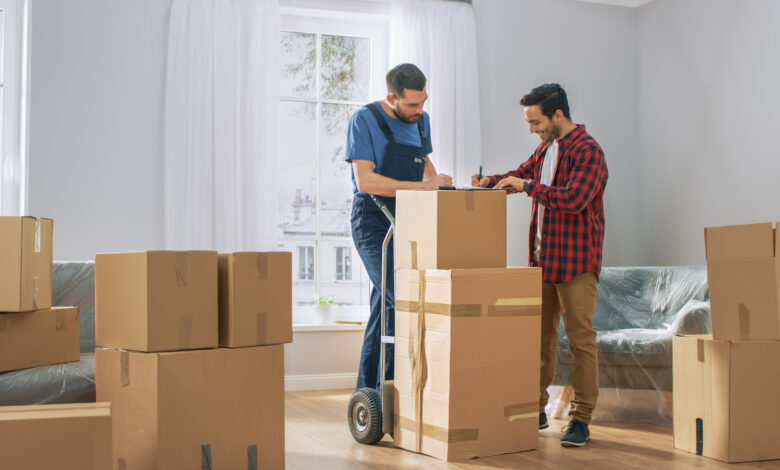 Travel
How Do I Choose the Best Moving Company in My Local Area?
You've had some good times in your current home, but it's time for you to move. You've got a job offer waiting that you can't pass up. The new neighborhood also has better schools for your children.
Packing up your things and moving to another home can be a lot of work. Most people can't do it without hiring the best moving company.
When you're looking around for a business, there are a lot of red flags that you'll have to check for. Keep reading to learn what they are and how you can choose the best professional movers for your needs.
Why Hire a Moving Company?
Before we talk about finding reputable movers, let's discuss why you should hire one in the first place.
If you try to handle the move on your own, it could take you days to get everything to your new place. The right movers can do it in a single day.
Without help, you may end up breaking a family heirloom or furniture. A moving company can protect your things, so that doesn't happen.
Moving heavy items is dangerous for the average homeowner. If you try to transfer your huge chest of drawers to the moving truck by yourself, you could get hurt. Professional movers have an entire team to back them up.
Get a Referral
If you have a friend that's moved into their dream home recently, ask them about the moving company they used. It will save you from having to search through the internet or phone book for names.
If you're working with a real estate agent, you can get some ideas from them as well. They should have a long list of movers that are accredited.
No matter which option you choose to get referrals, make sure that you follow it up with your own research. Run a quick Google search on all the names they give you.
Get Several Estimates
When it comes to hiring any company, it's important to shop around. You should never go with the first business that you get an estimate from.
It's recommended to have three separate companies come take a look around. They'll ask you questions about what you're planning to take with you to your new place and give you a break down on how much it will cost to move everything.
There are a couple of things that you need to look out for when you're getting quotes. The first is phone estimates. If the company doesn't come to your home, they can't give you an accurate quote.
You should also beware if the estimate the company gives you is too low. There's a good chance that they'll hit you with a ton of random fees later.
Check Their Credentials
All residential movers have a number from the Department of Transportation. You'll need to know what the number is if something goes wrong and you need to make a claim against the moving company.
In most cases, you can get the number by going to a mover's website. You can ask them for it over the phone too.
It's also a good idea to make sure a mover has an accreditation with the American Moving & Storage Association. Companies have to pass a series of quality standards to qualify, so you know that they're legit.
Read Online Reviews
Nobody knows the true nature of a moving service quite like a previous customer. When someone has an outstanding experience (or a not-so-outstanding experience), they'll talk about it online.
You can get a long list of comments by doing a quick Google search. Best Fit Movers and many others have testimonials on their website that you can read as well.
Visit the Better Business Bureau's Website
You're not quite done with your online research yet. Venture to the Better Business Bureau's website.
If a company is accredited by them, it's pretty much guaranteed that they're safe. If the movers you're thinking about hiring aren't on the BBB's website, that's a sign you should go with a different option.
Don't Pay a Huge Deposit
The best moving company won't ask for any money until they've dropped your things off at your new dream home. This being said, if the business does ask for a deposit, it shouldn't be larger than 20% or so.
Be wary of companies that want a large amount of cash upfront. They might not be legit.
If you still want to go with the business in question, that's fine, but charge the deposit to a card. This way, if any problems occur, you can dispute the charge with your bank or the police if necessary.
Watch for Hidden Fees
If you're relocating out of a three-story house, you may end up paying a bit more to hire a moving company. Moving heavy objects down a flight (or two) of stairs takes a lot of work, after all.
A good business will be upfront with you on the extra charge instead of surprising you with it after they finish the job. Some of them are a little sneakier about it.
To avoid paying hidden fees, ask your moving company for a complete rundown of all their services before you hire them.
Other Common Red Flags to Look For
There are a handful of other red flags you need to look for when you're hunting for a mover.
If a business refuses to answer your questions during their estimate walkthrough or if they arrive late, that shows a lack of professionalism. You deserve better than that.
Take a look at their van. Most movers have their own vehicles with branding on the side.
Choose the Best Moving Company for Your Needs
Moving out of a house is one of the most stressful things that you could ever do. You shouldn't have to tackle it alone.
Hire the best moving company to assist you. The right business will help you get your things to your new place in one piece.
Are you looking for more tips that will make your move go a bit smoother? Visit the Lifestyle section of our blog for additional articles like this one.