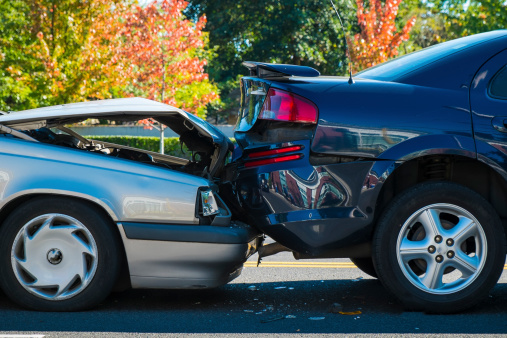 Law
Auto Accidents at Work: 4 Tips for Hiring an Attorney
Research shows that roughly 4.4 million people require medical attention each year due to a road traffic accident.
Most of these accidents happen outside of the workplace, but there are some people who have had accidents at work. If you're part of this group, you may want to find a lawyer to help you claim compensation.
This post will explain how you can find an attorney who will help you with auto accidents at work. By the time you've finished this post, you'll know how to find the perfect lawyer for your case.
Let's begin!
1. Narrow Things Down
When it comes to finding a good lawyer for your auto accident claim, it's generally a good idea to work with a specialist.
That's because specialists will have relevant experience that will improve the odds of you winning your case. Now, finding a specialist for a workplace auto accident can be tricky.
After all, should you focus on someone who understands your industry, or is it better to find a specialist that focuses on auto accidents?
Well, in many cases, it's actually a good idea to find someone that focuses on both of these things. So, you'll want to find a lawyer with specific experience in workplace auto accidents within your industry.
Now, if you want to work with a specialist like this, you might not be able to find someone that fits this description in your local area.
Thus, if you want to work with the ideal attorney, you might need to find someone from elsewhere within your state.
If you broaden your scope like this, there's a much better chance of you finding the right person for the job.
2. Get Online
Above, we covered the importance of working with the right kind of lawyer. Now, though, we're going to cover how you can find the perfect lawyer for your case.
The best way to go about this is by performing a few online searches.
To begin with, you might want to Google the phrase "workplace auto accident lawyer," alongside the name of your town or city. You might also want to include the name of your industry when performing this search.
Of course, as mentioned earlier, this might not yield results if you live in a relatively small region.
Due to this, it might be better to search "workplace auto accident lawyers" alongside the name of your state and industry. So, if you live in Texas, you may search something like "construction workplace auto accident lawyer Texas."
If this kind of search doesn't yield any decent results, you might need to expand the scope of your search. So, you might just want to Google something like "workers comp attorney" or "workers comp lawyer."
Workers compensation attorneys tend to focus on workplace accidents in general.
Workers compensation firms are a great option if you can't find a specialist lawyer that focuses purely on "auto accidents at work."
3. Sorting Through Candidates
Once you've completed the steps covered above, you'll need to sort through the candidates.
One way you can do this is by reading through the reviews associated with each law firm.
Now, it's worth noting law firms tend to collect reviews on several different platforms. As a result, you'll need to visit a number of sites in order to get a good sense of what people think about the law firm you're researching.
In any case, to begin with, you'll just want to Google the name of a law firm alongside the word "reviews." If you do this, you'll see the reviews people have left for a specific law firm on Google.
You can then go through these reviews to get a rough sense of what people are saying about the firm.
If you'd like to dive even deeper, you might want to search for the law firm on a website like Avvo.
This is a website that's designed to help people find law firms, and lots of people leave reviews on this site. Thus, if you type in the name of a law firm on this site, you'll likely learn more about its reputation.
Finally, you should also use Trustpilot to learn more about the law firms you're thinking of working with.
If you go over the reviews people have left on all these sites, you'll develop a well-rounded overview of how good a certain firm is.
4. Discuss Pricing
After going through all the steps we've covered so far, you'll eventually come across a handful of law firms that look as though they'll be a good fit.
At this point, you'll need to discuss pricing, so you can figure out which firm is best suited to your budget. Luckily, most law firms are upfront about this, so you shouldn't have too much trouble here.
That said, keep in mind that some law firms offer a "no-win no-fee" plan. If you're worried about excessive legal costs, you might want to consider using a law firm that offers this approach.
Do You Know How to Find Attorneys for Auto Accidents at Work?
Now that you've read this post, you should know how to find good attorneys for workplace auto accidents.
Finding a good lawyer for an auto accident claim can be a stressful experience. But, it's important you push through this stress because if you have a valid claim on your hands, you may actually be entitled to a lot of compensation.
On top of that, your claim might force your employer to make changes that will reduce the odds of a similar accident happening to someone else.
Did you enjoy this blog post? If you want to read some more content like this, check out our blog to see some of our latest articles!