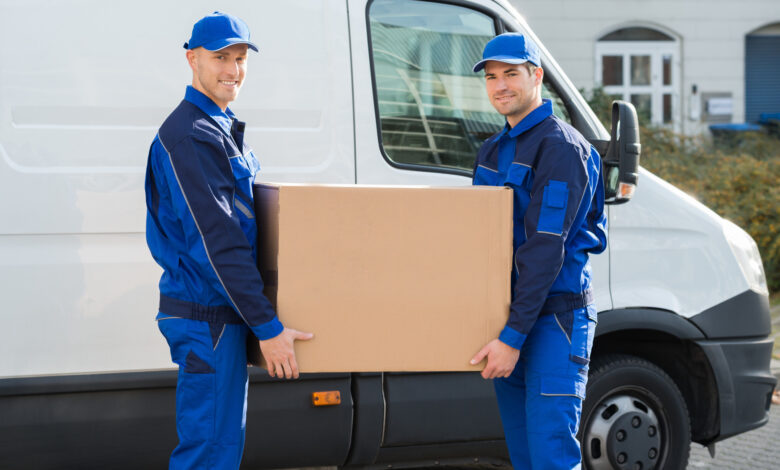 Are you getting ready to make a move? You're not alone. More Americans are leaving cities across the country.
Whether you're remaining local or moving cross-country, it helps to hire professional movers you can trust. Their experience and expertise can simplify your entire move. Otherwise, you might waste valuable time trying to handle it alone.
Not sure who to hire for moving help? Here are seven tips for hiring movers.
With these tips, you can find a moving company that will streamline your entire move.
Start packing! Make hiring a moving company easier than ever with these seven tips today.
1. Gather References
First, talk to friends, family members, and coworkers. Ask if they've hired a local moving company in the past two years. If they have, learn about their experience.
For example, you can ask if they would hire the same moving company in the future. Ask if they encountered any problems with the team, too.
Once you have a list of suggestions, you can start researching each moving company on that list.
2. Look for Experience
Look for a local moving company that's existed for at least a few years. There are over 18,000 moving companies employing 110,737 professionals across the US. Not every moving company has years of hands-on experience, though.
Finding a long-established business could give you peace of mind. These teams are less likely to make costly mistakes.
Check each company's BBB listing to determine when the company was established.
3. Check Licensing
Before hiring movers, double-check and make sure each company is licensed.
For a long-distance move, check the company's US Department of Transportation (USDOT) number. Try to find Updater Certified Moving Companies, too.
Otherwise, make sure the company has insurance. These companies will protect your belongings.
4. Research the Team
Determine who will arrive at your home to help with the moving process. Ask if the company's team includes employees or sub-contractors.
If they hire subcontractors, ask if they're insured.
5. Read Online Reviews
You can also learn more about the professional movers on your list by reading online reviews. Look for a company that already has a strong reputation.
Reviews will tell you if the team is professional, reliable, and able to arrive on time.
6. Check Their Services
You might need additional help. Research each company to determine what services they offer.
For example, some moving companies also offer packing, storage, or junk removal services. You can contact the team at www.musclemanmoving.com to learn more.
7. Request a Quote
Get quotes from three different moving companies in the area. Requesting multiple quotes can help you determine the average. If one price seems too good to be true, it likely is.
Don't hire the cheapest moving company. Instead, review your notes to find a team you can trust.
Select the Best: 7 Tips for Hiring Movers You Can Trust
Moving shouldn't have to feel like a stressful process. Instead, use these seven tips for hiring movers you can trust with your possessions. With these tips, hiring a moving company will feel easier than ever.
Then, you can start enjoying your new home in no time.
Searching for more tips? We can help.
Explore our latest guides today.