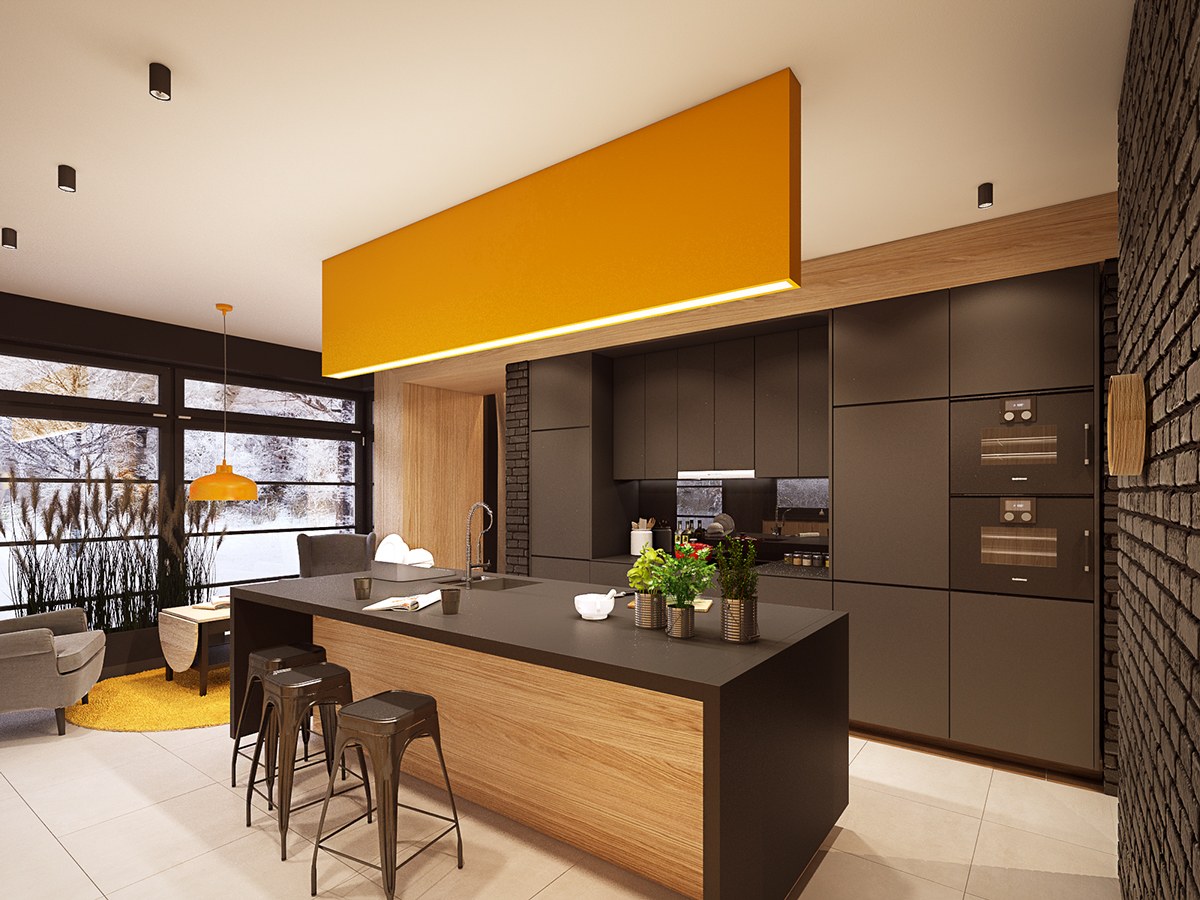 The home renovation services market was valued at $316.8 billion in 2020. This massive industry supports people wanting to make renovations and remodels in their homes.
One of the most popular rooms to renovate is the kitchen. As cultures change over time, the way people view the kitchen changes too.
So, if you're someone with an outdated kitchen and you're thinking of renovating it, here are some modern kitchen ideas to inspire you.
1. Two Tones
Using two tones in your modern kitchen is a popular choice. Two tones create bold lines, which can add depth to your kitchen.
A popular choice is to use a statement color and a more neutral color for these two tones. This way your kitchen has an accent color.
An easy way to implement two tones into your kitchen is by painting the cabinets one color, and keeping all the countertops and flooring the other color.  This can work for any decor style, from a minimalist kitchen to a modern farm kitchen.
2. Natural Materials
With the emphasis on being environmentally friendly, natural materials are popping up more often in kitchen renovation ideas.
Natural materials work best as cabinets or countertops. There are wide ranges of woods and marble for you to choose from.
Some natural materials aren't as user-friendly to install as the easy mass-produced alternatives. So if you're wanting to add some natural material to your kitchen, make sure to call some kitchen remodel contractors to help you out.
3. Upgrade the Backsplash
Modern kitchen design is all about incorporating current trends but finding a way to keep it classic. This means making sure it's not too trendy that it'll be outdated in a year.
Upgrading your backsplash is a great way to do this. Pick out a tile pattern that speaks to current trends and use this as your backsplash. It automatically brings a modern touch to the kitchen.
Popular choices for tile patterns include plain bold colors or small patterns.
4. Statement Lighting
A simple way to upgrade your kitchen is with a lighting update.
Statement light fixtures are eye-catching and completely change the look of the room. Depending on the fixture, it might even create interesting textures or patterns as light works around the fixture.
But remember that kitchen lighting needs to be practical. Statement fixtures still need to make enough light for you to prepare food and drinks and identify any messes that must be cleaned.
5. Open Layout
An open layout literally opens your kitchen up, making it more inviting to your family and guests.
The best way to achieve this layout is by knocking down the interior walls of the kitchen. Obviously, this means you lose that storage space, so a kitchen island is a great way to make up for that.
The kitchen island can double as an eating area, making the kitchen even more inviting.
Modern Kitchen Ideas
The kitchen is often thought of as the heart of the home. Renovate your kitchen with these modern kitchen ideas to make your whole house feel new and exciting.
If you enjoyed this article, check out our blog for more content!