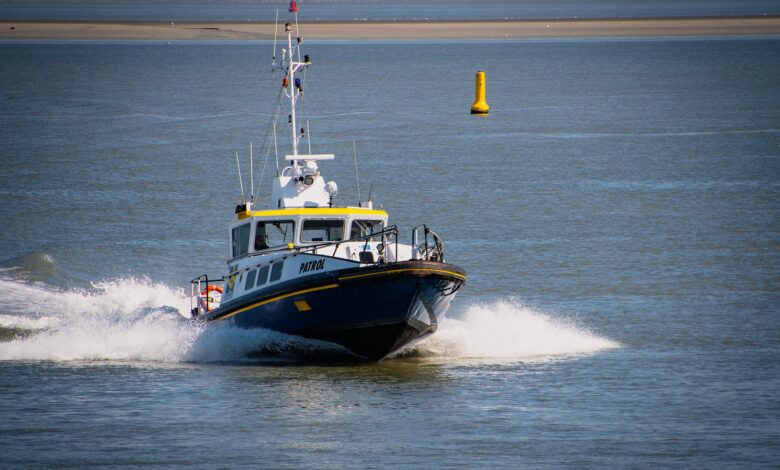 Travel
4 Essential Tips For Making Your Boat Safe
Summer is fast approaching, and there's never a better time to be on a boat, out on the water, and enjoy yourself with your friends and family.
However, if you enjoy yourself too much, what are you going to do if an accident happens? How do you prevent you summer day of fun from becoming a nightmare? Before you get on a boat, you have to make sure you're boat safe.
The top five causes of accidents or fatalities while being on the water can generally be avoided, and here are five tips that you should follow to make your boating trip safe and enjoyable.
1) Create A Float Plan
Before your excursion on the water, you should create a float plan if you plan on traveling somewhere. Unfortunately, sometimes getting lost while on a ship can happen, so this can be considered insurance.
Give this plan to someone close to you so in the event something happens, they can submit it to the authorities so it can narrow their search area.
2) Keep A Boat Safety Kit
Just like any vehicle, you should always keep a safety kit handy aboard your vessel to help you remedy any situation that might arise. Your boating safety kit should include:
A safety kit for taking care of cuts or wounds that might occur onboard
Ropes for helping to pull someone aboard if they've fallen over
A Whistle for signaling other vessels if something were to happen on the water. It's recommended to have a waterproof whistle for obvious reasons
A FIre Extinguisher because onboard fires do happen
A Mirror because they can be used as a signaling device
Garbage bags can keep things dry in emergencies and can double as rain ponchos in rare circumstances
Life jackets are essential and should be U.S. Coast Guard-approved
3) Bring An Appropriate Amount of Life Jackets
As mentioned before, you should always have U.S. Coast Guard-approved life jackets aboard your vessel.
You should have one for every person aboard the boat and have spares just to be safe. The number 1 cause of death or accidents on a boat comes from not wearing a life jacket or personal floatation device. So you can avoid this by keeping them handy.
For information on this topic, you can go to freedomboatclub.com
4) Don't Overload Your Boat
The third most frequent cause of boating accidents is the boat capsizing, sinking, swamping, or running aground. capsizing and sinking can happen when your vessel is overloaded.
When choosing things for your boating trip, make sure to pack essentials first and then pack other things sparingly. Keep in mind the weight capacity of your boat and the weight of the persons aboard as well.
Keep Your Boat Safe
Keeping your boat safe doesn't take a lot of work to do, but you must be intentional and give attention to it so that your family trip on the boat can be enjoyable and safe for everyone aboard.
Summer is almost here; make sure your boat is ready for being on the water today. For more informative articles on how to be safe while you and your family is on the water, be sure to follow our blog and take a look.