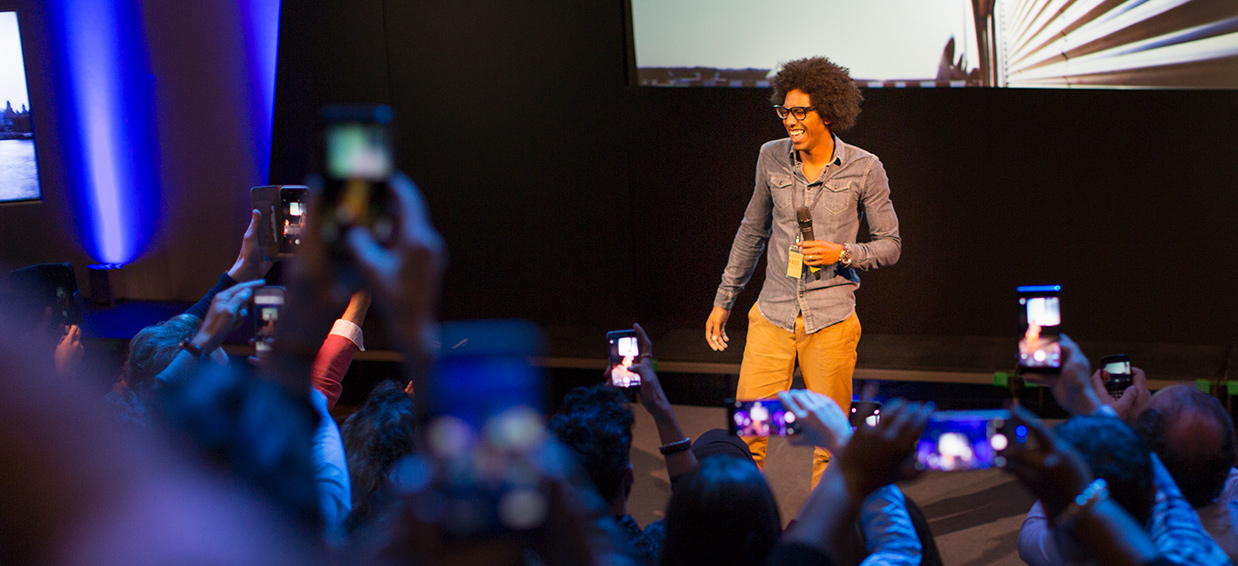 Lifestyle
Why Your Conference Needs a Keynote Speaker and How to Find and Book One
21 percent: that's how much more profitable your business can be with a highly-engaged staff. Imagine where your business will be in the future with an increase like that!
What if we said that can easily happen if you introduced one feature to your conferences? Something that'll motivate employees for the upcoming year.
We're talking about a keynote speaker.
Let's take a deeper look as to how this can make your conferences all the better.
Inspires Attainable and Positive Change
Keynote speakers are not only there to inspire your workforce. They'll give your staff the mental tools needed to tap into their strength and potential.
They'll learn how someone else overcame adversity. At best, it'll equip them with the motivation needed to better themselves in and outside of work.
Provides a Different Perspective
Sometimes, we get stuck in a rut and can only see things from a one-sided point of view. When this happens, employees feel easily deflated and defeated when things don't go how they imagined.
A motivating speech is enough to expand people's minds. And it'll make a big difference when it comes to long-term goals.
Unites Departments
Whether your business is big or small, miscommunication will be prevalent at times. Tasks slip through the cracks and the well-oiled machine that is your workforce falters.
With a keynote address, it'll be the uniting force between all of your departments. They'll know how to work better together and form a community rather than just a divided group of employees.
What to Look for in a Speaker
We talked about why your conference needs a speaker. Now, let's go over what to look for in one so you can make the best decision for your business.
They'll Have Customized Speeches
You want to hire a keynote speaker who's adaptable. Who can understand your business' vision and where you want it to go. From there, they should be able to draw up a speech that'll hit the mark.
They'll Make a Compelling Presentation
The last thing you want to worry about is your employees being bored. A motivational speaker's job is to get the crowd excited. Make sure their presentation is impactful and powerful.
Make Sure They Understand the Audience
You don't want there to be a disconnect between your employees and the speaker. You'll want to make sure the speaker understands the goals you want to accomplish with this conference. That way, the speeches they make can have a bigger impact.
How to Book a Keynote Speaker
Convinced your conference needs a speaker? Keep reading for more on booking keynote speakers!
Ask Around
Seek out the opinion of those you respect the most. Ask what keynote speakers they've hired and which one will be best suited for your company.
Google it
Sometimes all it takes is a simple Google search. Simply type in phrases like "keynote speaker" or "motivational speaker" to bring up a few options.
From there, look over their websites and assess their reviews.
Search the Self-Help and Business Bookshelves
Heading to your local bookstore (whether in-person or virtually) can help choose a speaker. Some write books and if you read a title you like, head to their website and see if they're available for hire.
Make This Conference the Best One Yet
The last thing you want is for your staff to leave the conference feeling unmotivated. With the help of a keynote speaker, they'll be anything but. Soon after, you'll see your productivity soar.
Enjoyed this article? Read the rest of our blog!