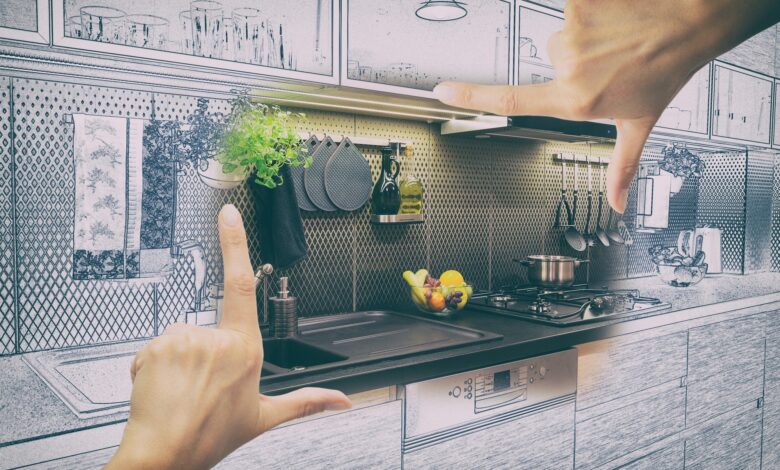 Home Improvement
Why Homebuyers Are Choosing Custom-Built Homes Now More Than Ever
The price of a home increased by around 19% in 2021, pushing the price of homeownership out of reach for some people. It has also helped make more people consider custom-built homes. Usually, people wouldn't consider these kinds of homes due to their higher prices and the time it takes to build a house.
But regardless of whether people buy prebuilt homes or new construction homes, they will need to face the same challenges. All homes are expensive, and all will likely need work done on them. So why not build a home from scratch, making it totally yours and giving you a chance to include everything you want in it?
Keep reading below to learn more about why custom homes are becoming so popular!
Custom-Built Homes Offer More Personal Expression
The biggest benefit of living in a custom-built home is that homeowners can build it the way they want. If they want a bonus room as big as the garage, they can have it. And if they want to install a decorative outdoor patio, it can be ready before they even move in.
This kind of customization is usually not available in manufactured homes. If people want to put additions onto it or build new rooms, there is usually an incredible amount of work involved. They need to make sure it is wired correctly, the plumbing is undamaged and the new room is up to code.
They could also need to navigate complicated zoning laws if they plan to add to a prebuilt home. However, customized homes give homeowners a chance to get all those matters settled before they start laying down the foundation. When it's time for construction, they can focus on what really matters — getting the home just right!
The Cost Can Be the Same As a Prebuilt Home
The cost of housing is soaring right now as people compete for houses in neighborhoods across the country. Homes that once cost around $100,000 can now cost $300,000 or more. While it may push housing out of reach for many people, it can also create an opportunity.
If homeowners are going to spend that much for a prebuilt home, why not go ahead and build one instead? Custom homes can offer more features and cost controls than prebuilt ones. If the price is the same for either, then why would anyone go for a prebuilt home?
Establish a Sense of Community With Neighbors
Building a custom home is also a fantastic way to start developing a sense of community with your neighbors. Once you buy land somewhere, you can visit nearby lots and introduce yourself. Tell your neighbors about your construction plans, and share contact information with them.
You can also have more control over the kind of community you want to move to. Drive around different areas before settling on a lot to get a sense of the people there. If you enjoy the community, then buying land in it could be the right choice.
There are also tons of different community websites online to help you decide where to explore. You can visit Rock Ridge Homes here, for example, to see what kinds of communities are available in Texas.
Custom Homes Are Getting More Popular
As the housing market gets more competitive and more expensive, custom-built homes are getting more popular. These kinds of homes give people a chance to express themselves in ways other homes couldn't. They also give people a chance to control the cost, while adding features they want right from the start.
Best of all, they give people more control over where they want to live. Custom homes can be built anywhere, so people can be more selective over the communities they build in. And to learn more about how to build a custom home, just keep reading our website here!