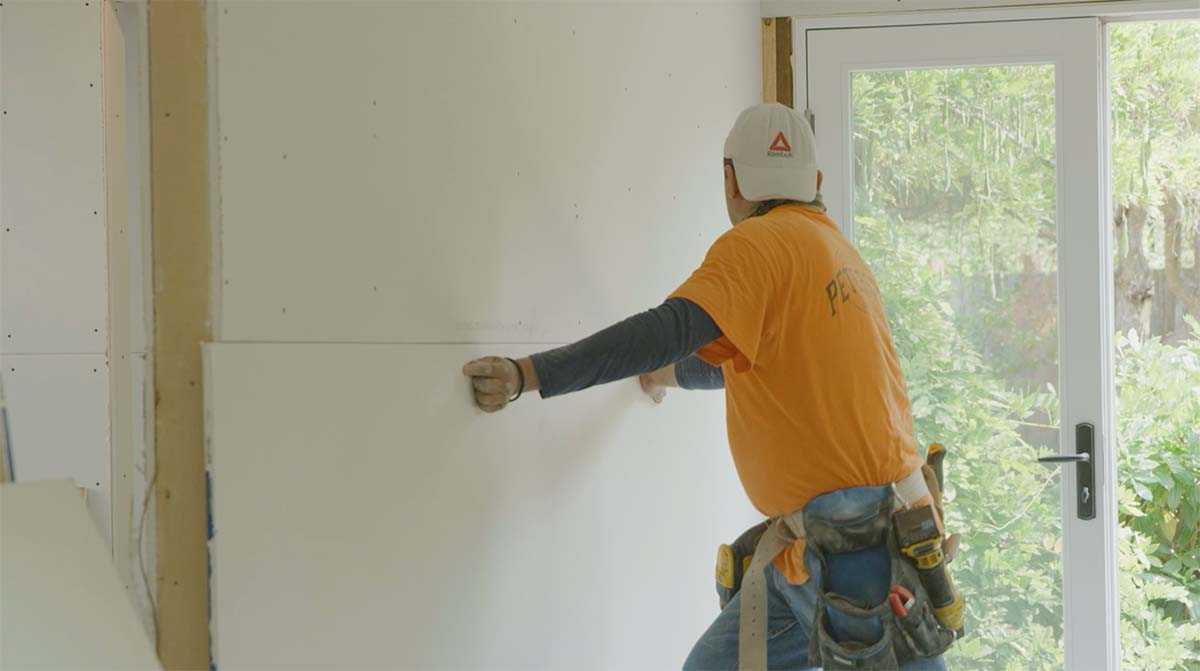 Hanging drywall is a labor-intensive process that impacts the future use of the space. When hiring a drywall contractor to complete a construction project or repair, it's essential to keep several best practices in mind to ensure that the work completed meets your satisfaction and will provide years of safe use. Finding the right drywall company to complete your project ensures your continued happiness with the project long after completion.
Check Out Their Work
Like most other professions, drywall companies enjoy showing off their previous work and providing information on former satisfied clients. Make sure to take the company up on any offers to see their work. Checking out their reviews with the Better Business Bureau or a professional licensing agency will provide valuable information regarding the company's reputation in the local area. Yelp and Google can provide realistic expectations for working with a local drywall company.
Project Specifics
Before contacting the drywall contractor, it's a great idea to have any specific project requests mapped out so you can share them with the professional during your meeting and they can provide a realistic estimate of how much the work will cost. Providing the contractor with as much information as possible will also help them assess whether they can handle the job.
Insurance Verification
Ensuring that the drywall professionals you employ are insured is vital to protecting the investment you've made in your home once they start working. If something goes wrong during the project, or there is damage to the house, the contractor's insurance company will take care of the damage without leaving you with a hefty bill. Fortunately, reputable companies already carry this coverage and can provide proof.
Ask For a Completion Timeline
For many major construction projects, the drywall serves as a piece in a much larger picture. When inspecting the plans for the job and providing an estimate, an experienced drywall contractor can provide a timeline for how long the job will take to complete. Requesting a completion timeline allows you to plan for the other parts of the project.
Get More Than One Estimate
Obtaining multiple bids allows you to compare available options and prices and helps ensure the estimate obtained is in line with the average project completion costs. It saves you a lot of money and gives you a stronger negotiation position. While you may decide to hire the first contractor bid you received, contacting at least three companies before making such an important decision is wise.
Ask for Referrals
While professional licensing agencies and the Better Business Bureau are excellent sources for providing background on a drywall contractor, nothing beats word of mouth from sources you trust. Ask neighbors, friends, and family members who have recently completed construction work and see if they have any drywall professionals to recommend. If so, great! Be sure to pass on that recommendation to the contractor when they meet with you for the estimate.
Ask Questions
When meeting with the drywall contractor for an estimate, ask questions about anything you don't understand. A good contractor will take their time and ensure you understand the process and their vision for completing your project. This exchange can also reveal whether or not your personalities are a good match for a working relationship.