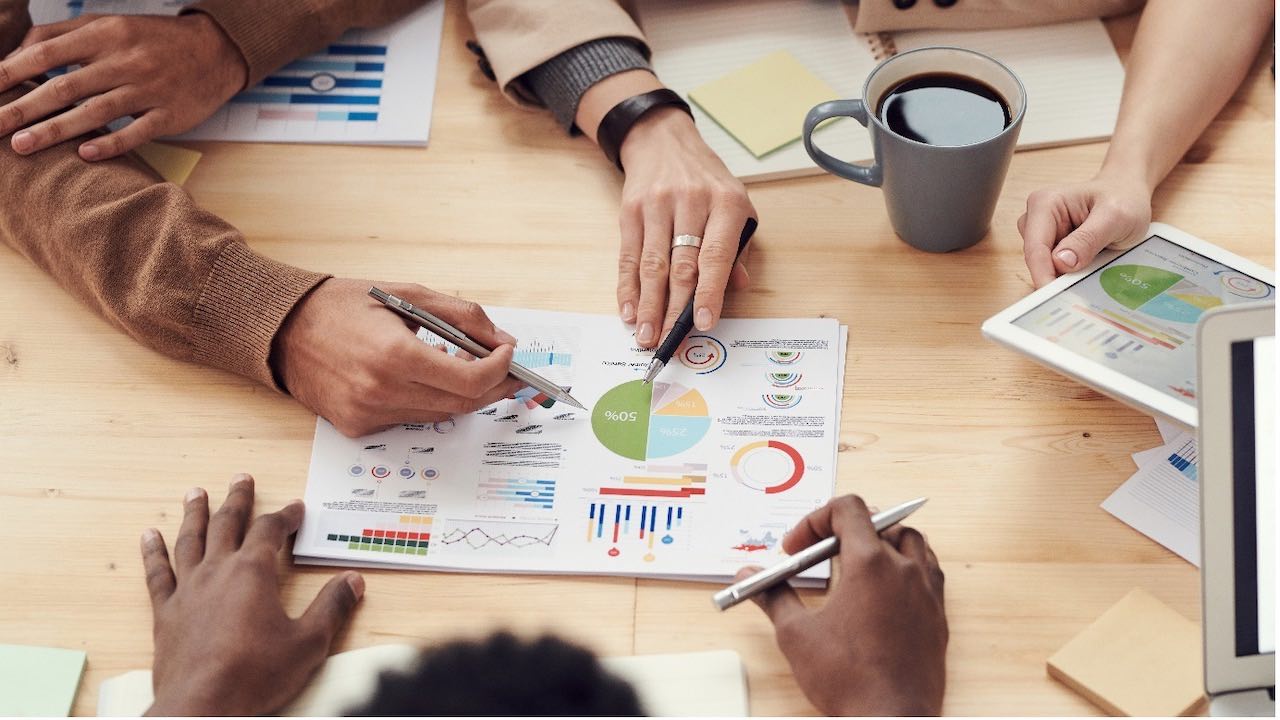 Today, there are more than 32 million small businesses in operation. Small businesses, more than any other type of enterprise, require a business plan to get the company off the ground and moving in the right direction.
Before you start writing a business plan, you need to answer a simple question – what is in a business plan?
We're happy to explain in detail. Keep reading for more information that will help you start your business on the right note with a business plan that you can follow.
What Is in a Business Plan?
A business plan is a document that includes research and actions that will help your company start with a solid foundation and achieve its goals. Companies create these documents in many different ways, but there are some core parts of a business plan you should get to know.
Here are the sections that you won't want to forget to include:
Create an Impeccable Executive Summary
Your executive summary is a statement and declaration that explains why you're starting a business and what you hope to accomplish with it. This is an overview of your company and how you intend to serve customers and affect change in the market.
It should be concise and impactful and will set the tone for the rest of your business plan.
A Description of Your Business
Next, make sure that you outline a description of your company. This description discusses in detail what kind of services you offer, your type of business, an outline of who your customers are, and how to start a business on the right note.
The description will explain avenues for growth and what constitutes success for your first year to 5 years and beyond.
Outline Your Company's Goals
In this section, you specifically name a variety of goals for your company that are measurable and achievable. Begin this section with an objective statement, and then split it into several micro and macro goals for your company.
These goals can be as detailed as possible, explaining what you want to accomplish in the first week of business, through the first month, quarter, year, and beyond.
As a rule of thumb, make sure that your goals in this section are "SMART":
Specific goals that are set without ambiguity.
Measurable goals that use analytics and metrics.
Attainable goals that aren't too big or too small.
Relevant goals that make you competitive in your industry.
Time-based goals that have a deadline.
Sticking to this formula will make this section of your business plan useful and efficient. Go over your goals with different minds and decision-makers in your company to make sure that you're keeping them on track.
Consider the Business Plan Format
You also have to decide what kind of format you're going to go with. Examples of some business plan formats that you can look into include traditional, industry-specific, and lean formats. You might also choose to create a business plan in a non-profit format if this is the type of organization that you're creating.
Having a business plan in the ideal format will let you accomplish your goals and present it to investors who need to see that you're capable and competent in your area of expertise.
Analysis of the Market and Your Competitors
Your business plan also requires you to give plenty of analysis of the market and the companies that you're going to be competing against. Market analysis will help you attack your industry in a way that will move past barriers and gain more market share.
Some details that you should have in your market analysis include:
Buying trends for your customers
Growth forecasts for the approaching quarters and years
Projections for sales and market share
Guidelines for compliance and industry regulations
Pain points and desires of your customer base
This section of your plan can be as in-depth as you need it to be, and the more work you put in on the front end, the easier it will be to navigate your business in the early years.
Plans for Sales and Marketing
Your company can only grow when you know how to market to customers and convert sales. Use this section of the plan to explain your marketing plans in detail.
Examples of marketing strategies that you can deploy include:
Search engine optimization (SEO)
Content creation
Social media marketing
E-mail marketing
Direct mail marketing
List Key Performance Indicators (KPIs) for your marketing strategies, along with how you can meet them and convert your marketing attention into sales and profits.
Create a Plan for Operating Procedures and Logistics
Finally, make sure that you have a solid plan for how your company will operate each and every day. List standard operating procedures for each facet of your team, along with role descriptions and a breakdown of how many employees you need on your team.
Work on your SOP development so that your processes are sensical, productive, and effective. Explain what you need in terms of equipment, software, hardware, and any other matter that dictates how your logistics will be handled.
Creating the Ultimate Business Plan
So, what is in a business plan? Now that you have an idea about business plans and how they can help your company, start working on yours or enlist the service of some pros that can assist you.
Begin with the points in this article and read through our other articles when you need help with business, entrepreneurship, finance, and many other subjects.