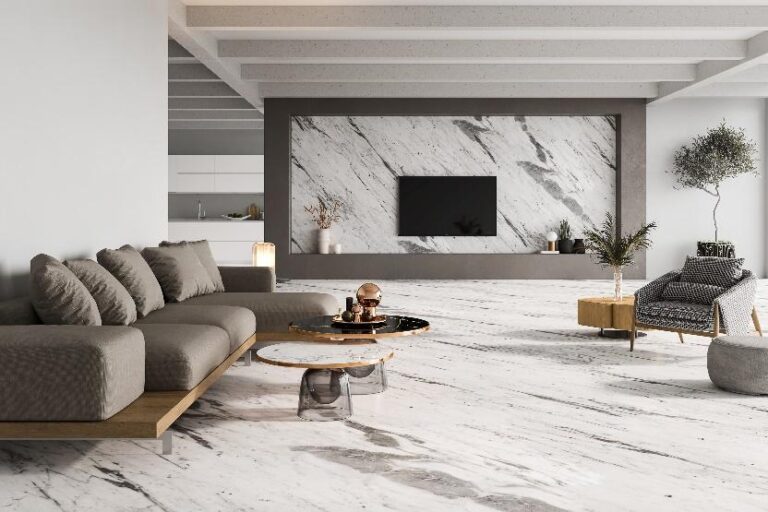 Are you looking to use marble in your home renovations or new construction? We all know of the rich and luxurious feeling of marble. This timeless beauty can elevate your style and only make your space feel sleek and posh.
Marble is a kind of porous rock composed of calcite or dolomite. The chalky white appearance of marble comes from its high content of microscopic holes and pores.
Using marble in your construction project is sure to yield amazing results. It may even have health benefits as opposed to other materials like hardwood or tile.
In any case, read on to learn more about the must-know types of marble.
Calacatta Marble
Calacatta marble is one of the most popular choices for countertops, floors, and backsplashes. This type of marble is typically white with grey veins running through it.
This is also considered the most luxurious marble type because of its rarity, although it is often mistaken for Carrara marble because of its similarities.
If you're not sure about the differences, though, you can set things straight with experts. Be sure to check out this link to know what type of marble is best for your needs: https://www.agmarble.com/.
Carrara Marble
There are many different types of marble, but perhaps the most popular and well-known is Carrara. Carrara is a type of white or blue-grey marble that is found in the Apuan Alps of Italy.
It has been used for centuries in sculpture and architecture and is still widely used today. This is also a common fixture in the production of some types of paper.
Emperador Marble
Emperador marble is a Spanish marble that usually occurs in light and brown colors. The brown ones usually come with white contrast and some light and grayish veins.
Because of the dark brown shades in this marble, it has become a favorite for living rooms with brass furniture and other similarly hued house decors.
Levadia Black Marble
This black marble is called "Levadia" and is found only in Greece. It is a dark, fine-grained marble with a homogeneous structure. Its black color is due to the high concentration of carbonaceous minerals.
Levadia Black marble is known for its greyish-white smoke spot pattern. It also goes by its nickname, Titanium Black marble, and is commonly used as countertop decor.
Crema Marfil Marble
Crema Marfil is another popular Spanish marble that has different beige hints and intense veining. It is usually combined with darker-colored marbles to balance off their light color.
Of the many marble designs, this one is a common choice for flooring and marble mosaics.
Different Types of Marble for a Beautiful Home
There are many different types of marble that can be used for a variety of purposes. When choosing which one to use for your home, it's good to ask for advice from an expert.
While there are several other marble types out there, you can start with these types mentioned above and never go wrong.
More guides, tips, and information are coming your way. We've got them everywhere on this blog, so get digging!