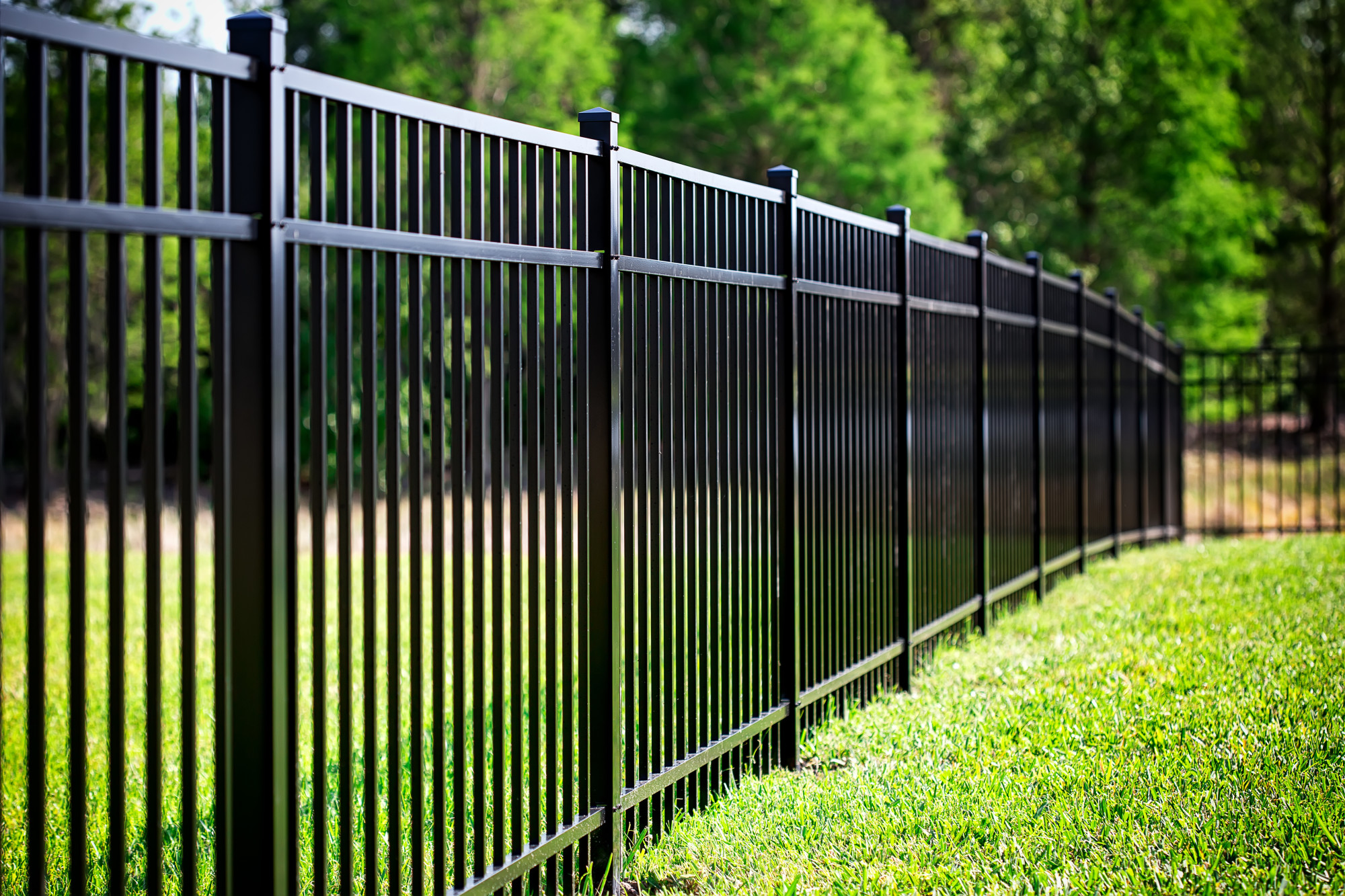 Selecting the perfect fence for your residence is more than just looks. While appearance and curb appeal are absolutely essential, different types of fencing also differ in terms of durability, cost, and what works for one smart homeowner may not work for another.
Whether you're trying to replace an existing fence or beginning from scratch, understanding your choices is the first step in determining which type of fence to install.
To assist you, we've compiled this quick guide of the most common types of residential fencing options, complete with enough useful information to assist you in making the best and most cost-effective action for your household. Continue reading to learn.
1. Wood Fence
Wood fencing is one of the most popular fences that has many fabulous looks. Wood fences are also good at offering greater protection and privacy than most fencing materials. Wood fences also vary in form and functionality.
You can either choose a plain or detailed fence depending on your budget.
The type of wood used also determines the amount of money you will spend. Wood fences are not only durable but also save your money.
However, when you decide to install a wooden fence, you have to familiarize yourself with various treatments and maintenance for your fence.
2. Chain Link Fence
Though chain fence is not ideal if you are looking for elegance or curb appeal, it is inexpensive, durable, and requires minimal maintenance. It is also the choice to go for if you consider growing vines or shrubs to add beauty.
The fence is also ideal if you want to mark the border or give your yard a bit of structure. Still, if you have pets, you can enclose them safely in your yard.
You can also choose to retain an open space with this fence if you like it that way.
3. Aluminum or Steel Fences
Aluminum fencing is elegant, appealing, and simple. Though this fencing is an expensive initial investment, it is durable and thus a worthy investment.
Aluminum fences are designed with spaced pickets and may be topped with decorative elements. Though aluminum can withstand damp and humid conditions, it can be dented easily by playful children and animals.
Steel, on the other hand, is a strong material that cannot be easily dented. However, if you choose this type of fence, it requires occasional sanding and repainting to prevent rust from building up.
4. Vinyl Fence
Vinyl fences are clean and sturdier. However, they are expensive to install. However, when installed, they can last for a very long time.
If you are looking to improve the appearance of your property, vinyl is the best fencing option. It is also very strong, more than wood. Thus you can be confident that your fence won't get damaged by kids or cattle.
It is also weather-resistant, meaning it can withstand any kind of weather condition. A vinyl fence can also enhance your privacy. If you'd like to have a high-quality vinyl fence installed, you can get in touch with the experts from www.illinoisfencecompany.com/ and they'll get it sorted right away.
5. Wrought Iron
Installing a wrought iron fence will give your home that traditional elegant look. This fence is made with thick long black stakes that are fabulous. It is very strong and will give your home the security and privacy it needs.
Wrought iron is, however, expensive and requires occasional upkeep like sanding and repainting to keep it free from rust and make it look appealing.
You may consider a decorative wrought iron fence for its attractive aesthetic and durable material, and it can add a touch of elegance to your garden or home.
6. Farm Fence
This is the type of fence that adds a nice touch to your garden. It also protects your valuable plants from being destroyed by deer and livestock.
This fence is ideal if you consider adding a fresh design to your landscaping or outlining your yard. However, it does not offer any privacy or security.
It is also expensive to install and maintain since wood needs occasional maintenance and replacement. But if you have horses or any other livestock, you can consider this fence to keep them out of your garden.
7. Classic Charmer
This is one of the most well-known fence styles in America. The fence is attractive and is built using heavy-duty commercial-grade vinyl. At the top, it is designed gracefully and with a post spread extra wide and connected by bottom and top rails.
The fence is cheap than any other option; however, it is not ideal for security purposes. It can, however, offer you the privacy you need, which will pass the test of time. But it cannot be destroyed by extreme weather.
8. Eco-Stone Fence
This fence is elegant, sturdy, and eco-friendly. It's just like a precast stone wall. The wall is made from granite stone with varying colors: brown, grey, black, or beige.
If you want to improve your landscape, choose this fence to make your home look great. It is also less expensive than precast stone.
Reduce your carbon footprint by installing this wall made partly using recycled material. It is also ideal if you want to enhance the security or privacy of your home.
Choose the Right Types of Fencing for Your Yard
Since there are so many types of fencing to choose from, consider your needs, style, and budget before installing one. You can also consider looking in your neighborhood to see the popular fences that are elegant.
However, before you decide to buy your fence, consider checking your local building codes. Your local fencing company must also be aware of the local law requirements. You can also consider hiring a surveyor to determine the boundary line.
If you enjoyed reading this article, be sure to read more informative blog posts from our site.