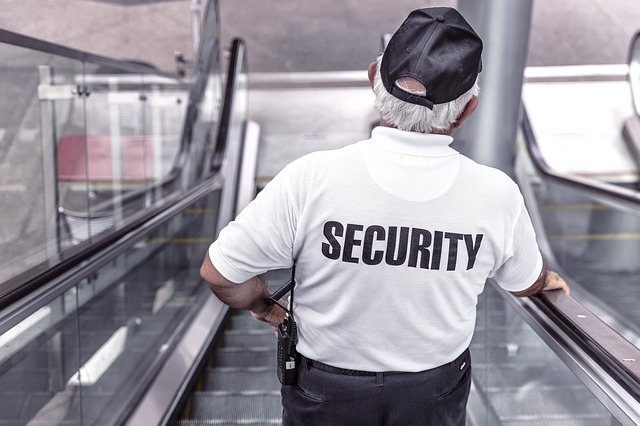 If you are looking for guardians for your business premises then a security guard service is for you. Security guards are often the first line of defense when it comes to helping reduce crime and keeping your employees and your business safe.
If you don't want to hire a full agency with extra training, then a private security guard will still help you reduce crime and stay safe.
Read on about the common types of security guards.
Unarmed Security Guards
Unarmed security guards typically work in retail settings and are responsible for deterring crime and providing customer service. They may also provide security for special events. These guards typically have a high school diploma or equivalent and must complete on-the-job training.
Some states also have specific requirements for unarmed security guards, such as completing a state-approved security guard training program.
Unarmed guards are typically used to provide security in lower-risk situations. Unarmed guards usually have less training and certification than armed guards. They may complete an introductory security training course but are not typically licensed to carry firearms.
Armed Security Guards
These guards are responsible for the safety and security of a property or area and are typically armed with a handgun. They may also carry other weapons, such as pepper spray or a baton. They are trained in the use of these weapons.
Businesses and organizations often employ armed security guards at a higher risk for crime or violence. They are typically used to protect high-value assets or people.
Armed guards are usually required to have a higher level of training and certification than unarmed guards. They must complete a firearms training course and obtain a firearms license.
Private Security Guards
Private security guards are employed by private businesses, educational institutions, and other organizations to protect property and people. They may patrol the premises, monitor security cameras, and provide entry and exit control. Some private security guards are armed and some are not.
The level of security a private security guard can provide depends on the resources of the organization they are hired by.
Access Control Guards
Access control guards are responsible for controlling who can enter and leave the building. They may man the front desk, require employees to show ID, and monitor security cameras. Alarm response guards are responsible for:
Responding to security alarms
Investigating the cause
Taking appropriate action
In protecting a business, it is important to find the best security guards. Look for services that provide each of the clients with the most high-quality security solutions possible. If you want to know more about security information, visit https://www.secureguard.com/about-us/.
Event Security Guards
Event security guards are responsible for the safety and security of guests and venue staff at events. They work to ensure that one can enjoy the event without incident. Event security guards are often armed and have extensive training in security procedures.
Types of Security Guards
There are many different types of security guards, each with unique skills and abilities. Security guards play an essential role in keeping people and property safe, so choosing the right kind of security guard for your specific needs is necessary.
For more helpful tips and advice, check out our other articles.