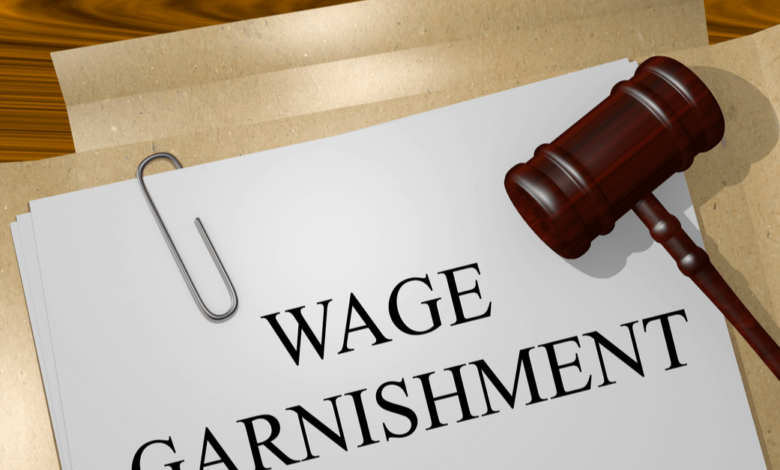 Law
Wage Garnishment Lawyer
Wage garnishment is a legal debt collection method with a court order which allows your creditor to take a portion of your wage. It is a procedure that also involves your employer as they are responsible for taking a deduction from your salary and sending it directly to your creditors.
We all strive to have a good job and earn to live a good life. It would take a lot in order for us to earn and have a stable income. However, if we owe someone a debt, it is also our responsibility to initiate payment before it leads to the legal court. 
How much money can be deducted or garnished from your salary? Rules and regulations established for a state garnishment may differ. Generally, the state wage garnishment could take up to twenty-five percent from each paycheck you make, while the court can withhold up to fifty percent from each paycheck in some states; with the instance of child support, courts can garnish up to sixty percent from each paycheck if the debtor is not supporting another dependent party.
If you are wondering for how long your employer will continue to withhold your wages, it is stated that the state wage garnishment letter will inform your employer how much of a delinquent balance you have to pay. Your employer will then continue the process of wage garnishment from each paycheck you get until the amount you owe has been paid completely.
Wage garnishment often happens when we fail to initiate payment to our creditors on time. We would then need the help of professionals. Hiring wage garnishment lawyers can help us find more viable options to address such problems. They can offer us advice and help us evaluate the judgment if it is indeed our debt and if we have not paid yet. If you are facing wage garnishment, check out these options you can consider:
Accept the judgment
If you have checked that everything from the judgment is indeed accurate, you may accept the judgment and consider paying off the garnishment through the collection process stated in the judgment. If possible, you may ask for help from your close friends and family to pay it all off.
Challenge the judgment
If you have proven that the garnishment was mistakenly made or is being improperly executed, you may raise an objection in court within the time duration given to you.
Negotiate
Sometimes, initiating a conversation works. If you are being garnished, you have the option to negotiate a different debt payment with your creditor. Your lawyer will help you give your creditors a better deal or a different option to settle your debt.
What do wage garnishment lawyers do?
A wage garnishment lawyer is an attorney who may represent an individual debtor or a business. They are exceptionally skilled in terms of analysis, transactions, math, writing, and negotiation. They basically help their clients who are facing wage garnishments. These lawyers help debtors keep their rights as an employee, and they would provide debt relief options to reduce debts that could potentially lead to wage garnishment.
Wage garnishment lawyers also assist their clients when they need to consider the process of bankruptcy. Bankruptcy is considered the best option to eliminate a wage garnishment. However, bankruptcy does not stop the process of debt collection for child support or student loan default. Bankruptcy helps debtors with the help of automatic stay regulation, which disables creditors attempting any debt collection or filing wage garnishment.
These lawyers assist their clients regarding the option or approach they wish to consider. They simply help them make decisions by breaking down the possible factors. For example, suppose the clients have chosen the option of negotiating a different debt settlement with their creditors. In that case, the lawyers will then explain the factors and the requirements in order to achieve a successful new deal or negotiation with the creditors. This may include the preparation of deals or different proposals for a different debt payment settlement that will be an acceptable deal for both the debtor and creditor.
Suppose the client's employer has also decided to terminate the employee for the reason of wage garnishment. In that case, the lawyers will then act right away and save their clients from termination by explaining their rights as an employee. They could consider suing the employer as employers cannot legally terminate their employees because of wage garnishment.
Wage garnishment lawyers in the US
If you are looking for wage garnishment lawyers in the United States, you may check or consider the law firm presented below:
Coast One Tax Group
It is never easy to face any tax issue. Each process can be very complex and hard to navigate, especially if we are trying to handle such a problem alone. In order for us to resolve our tax issues, we may need to consider looking for a reliable firm that can provide us with some good and experienced attorneys who will assist us throughout the complex process of resolving any of our tax issues. With their credibility and experience, we will be able to understand and learn how to move on after dealing with and resolving any financial issues in our lives.
This firm will be the best choice for tax resolution assistance to resolve your tax problems. They are an all-encompassing tax relief company with devoted tax lawyers, CPAs, accountants, as well as enrolled agents, located at 15821 Ventura Blvd # 300, Encino, CA 91436, United States. They handle cases coast-to-coast, with the goal of reducing tax liabilities and settling tax matters with any state taxing agency and the IRS.
They are known for their Better Business Bureau's A+ rating and Google and Trust Link's overall rating of 5 stars. Their services include tax resolution, tax preparation, tax negotiation, tax lien withdrawal, tax audit representation, state wage garnishment, and many more.
Aside from the variety of tax relief services they offer, they also provide a free consultation regarding these types of tax issues such as Tax Negotiation & Tax Settlement, Offer in Compromise, Tax Liens & Levies, Retirement Seizure, Wage Garnishment, IRS Tax Audit, and Unfiled Tax Returns.
The reviews from satisfied clients are also visible on their websites. Their clients' excellent ratings and positive reviews infer that this firm is indeed credible and reliable, providing high-quality and excellent services to clients who struggle with tax problems.
Some of the notable qualities this firm has, according to the reviews from their clients states that they are:
Professional
Attentive to details
Knowledgeable
Understanding
Patient
Honest; and
Hard-working
These qualities are supposed to be our basis how for finding a good lawyer that will help us with any financial problem we are facing. It no doubts that it is indeed important to look for a good and experience wage garnishment lawyer. We must be aware that we have rights as a consumer and employers that we can fight for. It is inevitable for us to owe money because we do not know what we would need each day, as we cannot anticipate the possible reasons why we might not be able to comply with our needs. If we are being sued for the failure of debt payment, we must not think that we are alone in this case. We can always seek help, and with the professional's help, it would always be possible to settle our debt issues.