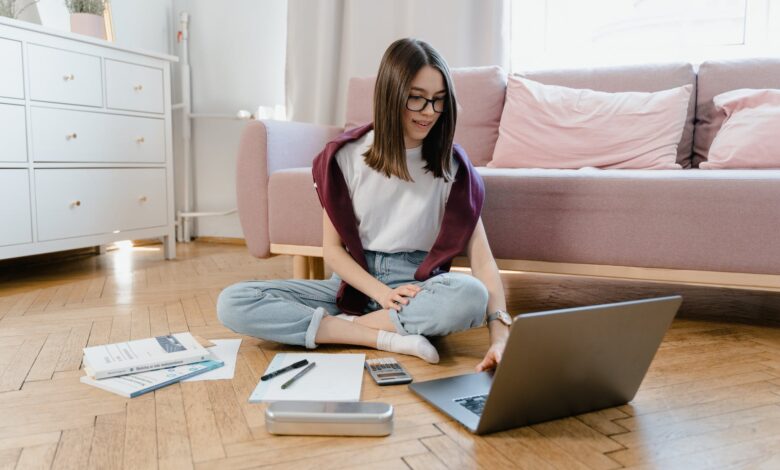 Have you ever wondered if we should still live, with the online life or go out to work in a corporate?
Suppose we reel back to the Covid-19 confined days in our homes with literally nothing except for virtual offices. Nobody would have ever thought that such an invention would become an essential part of life someday. Before moving on, first, what is a virtual office? Nothing. It is just two words combined to explain that it is a business that operates as a single entity, and has a legitimate business address. but is not physically located anywhere.
Where do we stand in this digitally operated world? Tech experts argue, and rightly so that such services were the life savior of humans that kind during the pandemic. With no access to anything at home, it was digitalization made it all possible. The classes went online, and food was delivered at home, meeting methods were changed, and virtual offices became a norm.
Even after we have moved out of the box of covid-19 days, virtual offices are being extensively used. They have been an essential part of businesses long before we know. Hard times made us realize how well we were a technology-dependent race.
Post lockdown, the mood has evolved from company continuity and pivoting to regain enterprises and development. While in this new normal of quarantine, restricted travel, and working from home, businesses of all sizes. and industries have explored imaginative ways to debut new products or services throughout the year.
Why choose a virtual office?
With the unpredictability of what 2022 may bring, a virtual office space allows you to explore business options and areas that you would not have had otherwise. These include investing in a long-term, expensive commercial lease. Your company will have more possibilities if you choose a virtual office provider. You can test a market without incurring high overhead costs, scale slowly in a new market without adding personnel and cancel a virtual office if it does not work out.
Second, you can be a member of a business networking community already formed in that place by creating a solid business relationship with your virtual office provider. The management is usually in frequent contact with other businesses and entrepreneurs, whether they have a physical or virtual office. Most have worked hard over the last year to reinvent their businesses through new networking opportunities and now have a schedule full of virtual networking lunch and learns, virtual "holiday parties," and other advancements. Here comes the best part!
With the widespread use of mobile devices such as laptops, smartphones, and tablets, a person can conduct business practically anywhere on the globe. A corporation that solely exists on the Internet and utilizes all its employees remotely is another example of a virtual office. So, people who call themselves 'introverts' have got their best solution.
Experimenting with a virtual office is not like climbing a mountain. A virtual office is usually quick and straightforward Because everything is done online, setting up. It also requires almost no paperwork, unlike renting office space. If you wish to expand in any country, you could sign up for a virtual office membership right now and have a company address by the end of the day. Besides, a test and try do not harm anybody.
Virtual office companies typically have different types of services and combinations to choose from. This covers company addresses, post-acceptance and forwarding, phone answering, and even hiring conference rooms or desks. You can choose from a range of membership plans to ensure that you're only paying for what your company is in need at the moment.
Now that you have a virtual office set up, you will need a summed-up format for its working.
1. Devise a Framework
Establish guidelines for operating and completing assignments. Make sure to implement flexible work systems to allow employees to execute jobs to their full potential. The team has fewer questions and can do more by creating workflows (to-do lists, project timelines, and reproducible work methods).
2. Prioritize communication
With the whole system virtually operating, you will obviously not be meeting your employees ever or vice versa, save for the one-time grand meeting entitled only for mega discussions. Such situations demand an open-ended and free kind of communication. A remote team can feel isolated and out of the loop due to a lack of communication. Virtual teams have less regular communication, and chat communications are more likely to be misconstrued than face-to-face interactions. This will make the team more included if you maintain a communication cadence. This will enrich the discourse and give the visual clues required to help the content stick, decreasing any potential for misunderstanding.
for more intresting content clickk here.