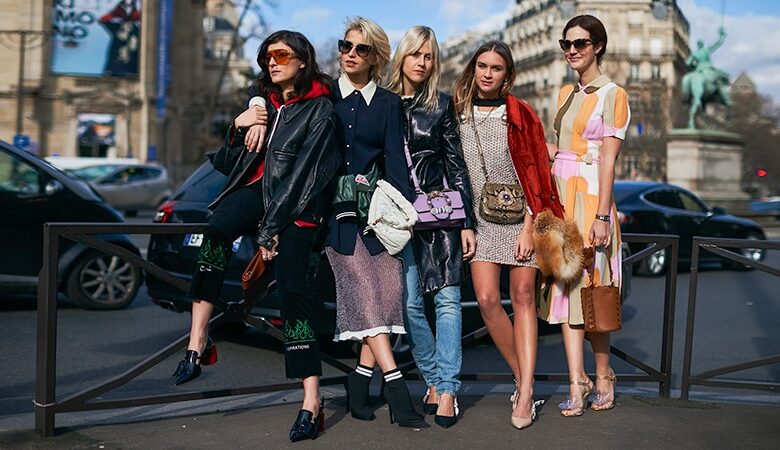 Lifestyle
7 Types of Women Dresses That Every Woman Should Know
There are a lot of types of women dresses that you can't even count all the types. These types keep changes from culture to culture and country to country.
Asian women dress differently from European women. Whereas in Asia, Indian women dress differently than Pakistani women. Western-style is different while the eastern dress types are entirely different for women. In some cases, the same name is used for different types of dresses in different cultures.
In the sub-continent, a flapper is a loose trouser that only a woman can wear. These flappers are mostly popular with young girls. Whereas in the rest of the world, the concept of a flapper dress is entirely different.
Basically, a flapper dress is a very old-fashioned dress that was popular in the 1920s. But the style is back again in the 21st century and now flapper dresses are very popular among young girls. Here you can check a lot of different designs and styles of a flapper dress.
Types of Women Dresses
Here you can check some most famous types of women dresses that they can wear at parties, weddings, conventions, and other occasions.
Midi Dress
A midi dress is smaller than a maxi and longer than a mini dress. This medium size dress is the best choice when you are confused or unsure about what type of dress you need to wear. If you don't know the formality of the event you are going to, a midi will save you for sure. A midi can have any length of the sleeves and can have any type of neckline. So, you can wear it without thinking about your body shape.
Maxi Dress
Maxi dresses are fit from the top while it is loose from the bottom. It is a long dress that is down to the ankles are to the feet. Maxi dress can have sleeves or you can have a sleeveless maxi dress as well. Mostly, a maxi dress covers almost a complete body up to the chest. It can reveal your shoulders and upper chest. Maxi dress is best to wear at beaches where you want to relax.
Halter Dress
Halter dresses are more fashionable, bold, and sexy dresses. You can't wear it to family functions. But there are different sizes and styles in a halter dress so you can choose accordingly. A halter dress is a more revealing dress that reveals your back, upper neck, upper chest, shoulders, armpits, and sometimes your legs as well. There are two straps on the halter dress that you can tie around your neck.
Bodycon Dress
A bodycon dress is a dress that is made from a flexible material. Bodycon dresses are the tight dresses around your body that show your figure perfectly. If you want to show how beautiful curves you have, then a bodycon dress is for you. You can wear a bodycon dress while going out at the night. You can also wear it at parties and special functions. A body con dress is perfect for those who have an hourglass body shape because it will show your curves.
Mini Dress
For those who want to show their long legs, the mini dress is for them. These dresses are very short these days and almost show your whole legs. The mini dress is perfect for those young girls who want to get attention from the males at a party or at a function. In the early '50s and '60s, a mini dress was considered a bad dress for women, but now it is a classy dress for modern girls.
Some other types of women dresses are listed below:
A-Line Dress
Wrap Dress
High-Low Dress
Sheath Dress
Peplum Dress
Sweater Dress
Pencil Dress
Shirt Dress
Slip Dress
Smock Dress
Ballgown
Cocktail Dress
Denim Dress