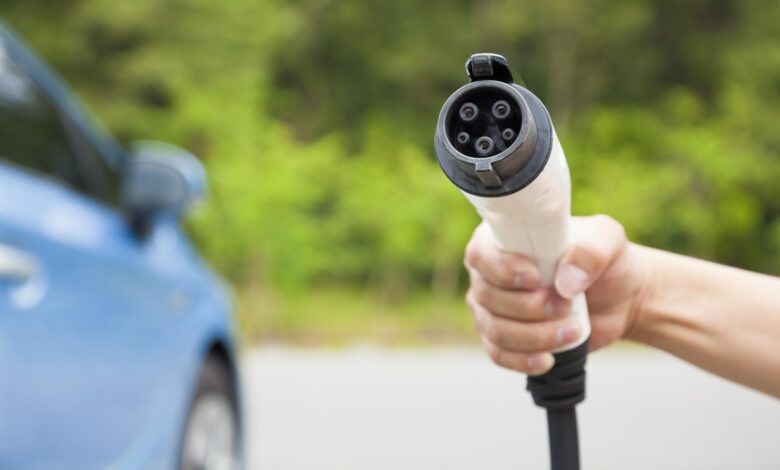 Auto
Types of EV chargers
Here on the Northern Beaches of New South Wales, Australia, like the rest of the country, electric vehicle usage is on the rise. Once you've purchased your EV, you'll need to have an EV home charging system installed in your garage or driveway to power up your vehicle. What types of EV chargers are available and who is best to install them? The simplest and easiest response to that question is to call a qualified electrician to help install your EV charging station.
There are a number of EV chargers to choose—from Level 1-3. This is the power that charges your vehicle. You'll also want to understand the different charging types that plug into your electric vehicle. But which charger to choose? Let's look at the various EV chargers.
Level 1 EV charging-portable EVSE is usually found in a standalone family home in which your EV is plugged into the same electricity outlet as your computer or phone. It provides 10-15 Amp single phase through a specialized cable provided by the EV manufacturer. A Level 1 charge will provide between 10 and 20km of range per hour but it will not fully recharge a typical EV overnight. Level 1 is recommended if you drive under 4000km a year and best for electric vehicles that use smaller battery sizes that are found in PHEVS (Petrol-hybrid electric vehicles).
The most common plug type in Australia fitted on the majority of our electric cars is a Type 2 port. An electrician can easily install this system at your home. It is the leading DC charger in Australia due to its time savings and convenience. As a Level 2 user, you'll be given a wide range of charging speeds, as high as up to 19.2 kilowatts (KM). This translates to nearly 70 miles of range per hour of charging. Level 2 charging is much quicker because it is done at higher amperage and voltage.
Level 3 chargers are very fast but not found on traditional dwellings. This type of dedicated DC fast charger EV provides power levels from 25kW to 350kW (40-500 Amp, three phase). It will add up to 150km of range per hour plugged in up to fully recharging an EV in 10-15 minutes.
Now is the time to be thinking of your EV usage and learning about how to have your EV charger installed at your home. Recently, the Australian Government announced its goal of getting 1.7 million electric vehicles on the road by 2030 and adding 50,000 charging stations in homes across Australia. While consumers are eager to switch to EVs at their homes, there are many broader questions to be answered, such as the installation of an EV charging station.
There's no better time than now to be preparing for your EV charger installation at your home. Once you have purchased an EV charger for your home, choose an experienced electrician to complete the installation. Look for a firm that will provide a safe and cost-effective installation compliant with Australian standards and regulations.