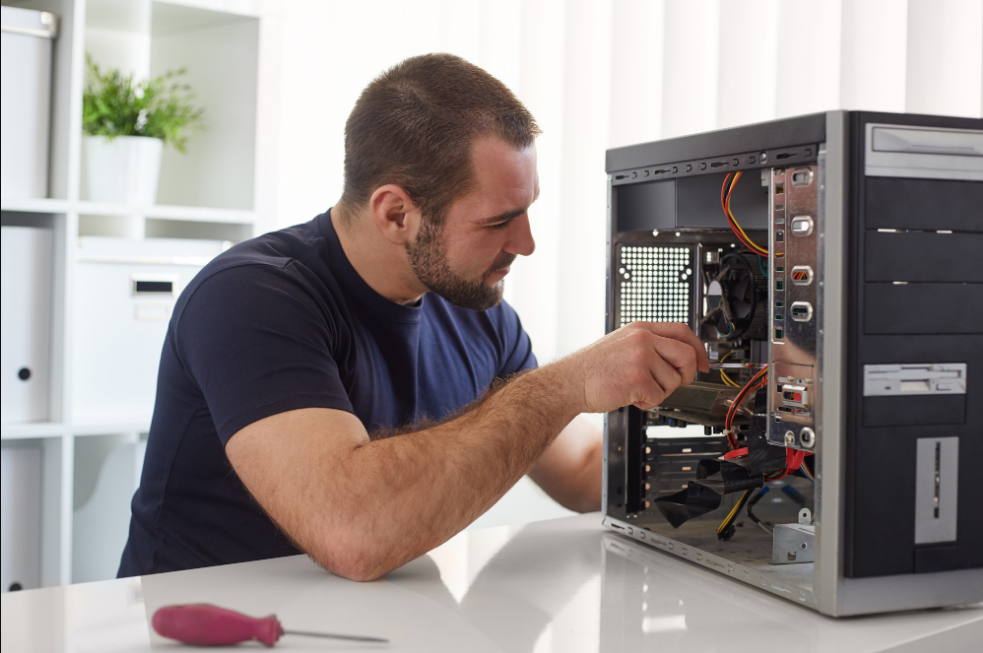 Business
Top 5 Factors to Consider When Selecting Laptop Repair Services
Did you know that the world generates 40 million tons of electronic waste annually? So, it's no wonder e-waste has become a leading source of air, land, and water pollution.
Laptops, in turn, are some of the most significant contributors to all that e-waste.
That's a good enough reason to fix common laptop issues before replacing your device. It might only need minor repairs that an experienced tech can perform right away.
The question is, what factors should you consider when selecting laptop repair services?
Read on, and we'll tell you what you need to know below.
1. Manufacturer's Authorization or Certification
Authorized or certified repair providers use genuine replacement parts. In addition, they've received accreditation from laptop manufacturers to perform repairs.
A perfect example is an Apple Authorized Service Provider (AASP). Apple trusts these repair studios to use genuine Apple parts and thus, back their services up. Moreover, AASPs acknowledge Apple's warranties, so they repair under-warranty Macs for free.
Many other laptop manufacturers, such as Lenovo, HP, and Dell, also have their networks of ASPs.
So, be sure to confirm if your laptop is still under warranty. If so, take it to an ASP; otherwise, the repair service might use non-genuine replacement parts. You may also end up voiding your service contract if you get it fixed by a non-ASP.
2. Free Diagnosis
Before fixing broken laptops, reliable computer repair experts provide quotes to clients first. And to do that, they conduct thorough diagnostic testing of the defective devices. That allows them to confirm the problem, how to fix it, and how much to charge.
A computer diagnostic test should be free if you pick a reliable laptop repair provider. The tech then tells you the test results, the available fixes, and the repair costs.
You only have to pay if you agree to let the professional repair your device.
Since diagnostics and repair quotes can be free, it's best to get them from at least three companies. Comparing repair costs from different providers can help you snag the best deal.
3. In-Home Repair Services
Suppose you can't or don't want to leave your house to have your laptop checked and fixed. Then it's best to look for a computer repair service offering in-home repairs. In this case, an experienced technician goes to your home to conduct the repairs.
4. No Fix, No Fee
Reputable laptop repair companies often implement a "no fix, no fee" policy. In this case, the service provider doesn't charge you anything if they can't fix your laptop woes.
You can then expect a live demonstration after the tech fixes your device's problems. The repair expert uses this time to show you that your laptop is again operable and error-free.
5. Repair Service Warranty
A crucial service guarantee you should never dismiss is a repair warranty. With this, the service provider swears to fix your laptop again, for free, if it breaks down for the same reason. However, it's a time-limited guarantee, so check which service provider offers the longest.
Make Selecting Laptop Repair Services a Breeze
And there you have it, the top factors to consider when selecting laptop repair services. Now you know that a manufacturer's authorization is vital if the device is under warranty. If it's not, choose a provider offering a free diagnosis, a no-fix, no-fee policy, and a service guarantee.
Making the final choice should be a breeze if you keep those factors in mind.
Are you ready for other tech guides like this? Then don't hesitate to browse more of our latest posts now!