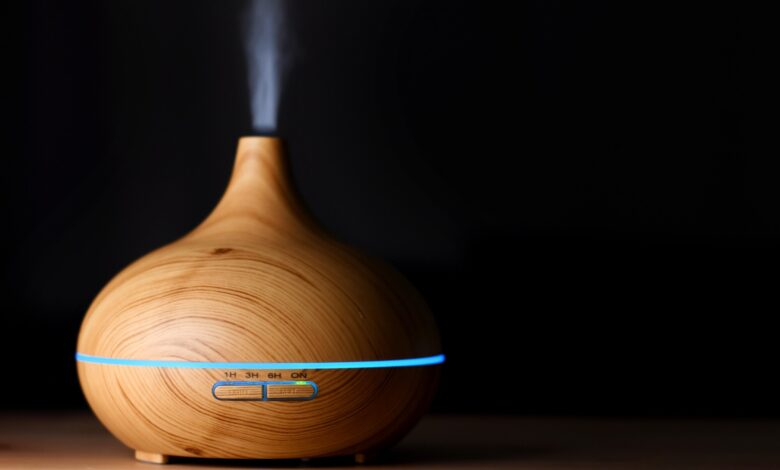 Lifestyle
Top 5 Factors to Consider When Choosing Home Diffusers
The benefits of using a home diffuser include improved sleep, stress relief, and much more. If your initial desire to invest in a diffuser is to make your home smell nice, you have lots of positive side effects to look forward to as well.
But if you have never bought one before, it may surprise you how many different types of diffusers are available. Choosing home diffusers means weighing up the price, style, and a whole host of other variables.
Not sure what to look for in a diffuser and how you pick the right one for you? These are the top factors you should understand when diffuser shopping.
1. Different Types of Diffusers
The first factor to consider is the different types of diffusers. There are four main types, which are:
Heat
Evaporative
Ultrasonic
Nebulizing
Heat diffusers warm up the scented oil with water which releases the scent into the air. Evaporative diffusers hold the scent in a wick and blow the scent using a fan. Ultrasonic diffusers use ultrasonic waves to spread tiny particles of scent And nebulizing diffusers atomize the scent particles to disperse them in their purest form.
When comparing diffuser prices, you will likely find that heat diffusers tend to be the cheapest. Nebulizing diffusers are often more expensive. Keep in mind that some are portable, but some need an outlet.
2. Essential Oil Compatibility
While you are choosing home diffusers, you need to keep the best scents for homes in mind, too. Most diffusers are compatible with most essential oils, but if you love using citrus oils, these do have corrosive qualities.
Opt for a stone diffuser rather than a plastic or metal one if you favor these scents. Reading online reviews will help you learn whether others have had these issues with a diffuser or not.
3. Best Home Diffuser Manufacturers
Buying from a reputable home diffuser manufacturer means you are more likely to get a high-quality diffuser. There's nothing worse than shelling out $100+ for a diffuser that lasts three months.
Vitruvi, AromaTech, and ESPA are all fantastic diffuser manufacturers. They have great reviews and stylish, powerful diffusers.
4. Scent Coverage Area
How big a space do you want your diffuser to fill with scent? 150 square feet or 500+ square feet?
This is an important factor to figure out because you don't want to buy a diffuser that only fills half of your living room with scent.
5. Easy Cleaning
You were not put on this earth to spend more than five minutes cleaning out your home diffuser every week. But standing oil and water can lead to mold, so it is important that you do clean it on occasion.
Read the diffuser's product description to ensure you do not buy one that is difficult to clean.
Choosing Home Diffusers That Deliver
Choosing home diffusers isn't difficult when you know what you are looking for. And as long as you consider all these factors while you shop, you will no doubt choose a quality diffuser that fits your needs.
Interested in reading more about decor and finding the right personal touches to turn your house into a home? Browse our lifestyle articles for tons of helpful guides!