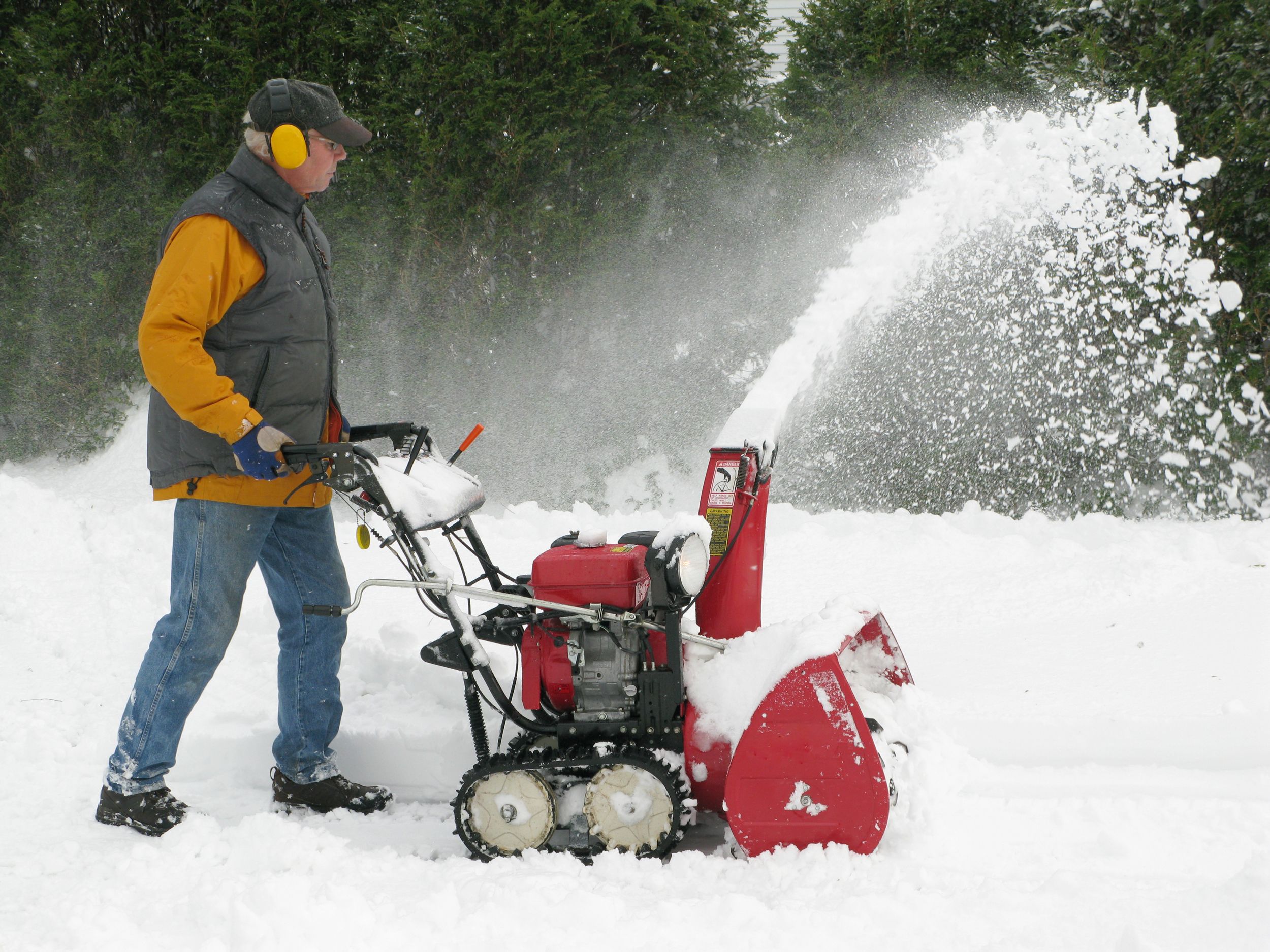 Mid-summer seems like a silly time to think about snow. But truly, there's no better time to work on your snow blower than when there is no snow. The minutes you spend today will pay off when you fire up your snowblower on cold days.
Keep reading to learn the basic pre-season and post-season snow blower maintenance tasks that will give you peace of mind and keep your snowblower running smoothly.
Pre Season Snow Blower Maintenance
Before you start your pre-season tasks, gather your tools. Here's a brief list of what should need:
Wrenches
Screwdrivers
Oil
Oil pan
Spark plugs
Fuel filter
Air filter
Lubricant
Shear pins
Once you've gathered your tools, it's time to start with the basics.
1. Inspect Your Blower
Use the appropriate wrenches and screwdrivers to tighten any loose nuts or bolts. Inspect belts carefully, looking for wear and cracks. Ensure they are tight.
2. Change Oil and Fuel
Start the engine and let it run for a few minutes to circulate the oil. Then pull the plug and completely drain the oil and gas from the engine. Replace them with new oil and gas.
3. Lubricate
Turn your snowblower on its side to inspect additional parts and reach all the components. Then use the proper lubricant to grease the parts recommended by the owner's manual.
Inspect the skid shoes and scraper bar as well. If you notice wear, replace the scraper bar. Adjust the skid shoes so they're the correct height according to the owner's manual.
Also, check the rubber on the auger. If it's worn, replace it.
4. Replace filters and spark plug
A working spark plug ensures that your blower will start, even in the coldest of conditions.
Consult your owner's manual to make sure you have the right plug and filters. Then remove the lead wire to the spark plug and remove the plug with a socket wrench. Then attach the lead wire back to the plug.
5. Evaluate Chains and Tires
Check your tire pressure and inspect the tires for wear. Replace them and add air as necessary. Put chains on the tires in advance as well.
When you complete these pre-season tasks, you'll ensure yourself the best snow removal not to mention snow safety.
Post Season Maintenance
Once the threat of snow has passed, you're not quite done with your blower. The best snow blowers work well because their owners have loved on them even when they didn't need them.
Allow your machine to cool down, and then park your blower in a dry, clean area. Then conduct the following tasks.
Clean the blower and engine
Let the blower and engine air dry before you store them
Run the blower until the fuel tank, lines, and carburetor are empty if your manual says to do this
Store the machine far from where there may be a spark or flames
Lubricate the blower
Use a light oil or silicone to rust-proof the blower.
Charge the battery if you have a cordless blower
All types of blowers will work better if you care for them after the season has passed. Thus, you can turn average blowers into the best snow blowers just by taking a few minutes to prepare them for storage.
Love On Your Snow Blower
Take the time for snowblower maintenance. A few minutes to tighten screws and bolts, lubricate the machine, and check its belts and working parts will save you all kinds of grief in the future.
Did you find this article helpful? If so, keep visiting our site. We aim to provide our readers with helpful, practical advice daily.