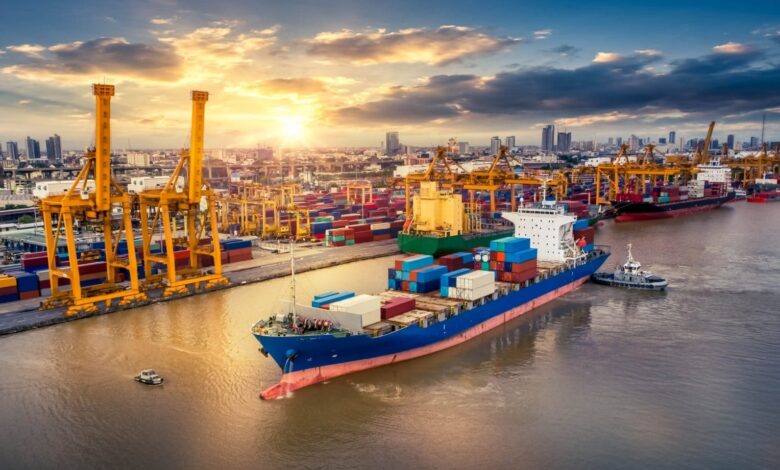 Business
Shipping Companies in Dubai You Should Know Of
If you're living in Dubai, you've probably heard of the famous shipping companies that operate out of the city. But have you heard of all the different shipping companies that are based in Dubai? If you thought there were just a handful of shipping companies in Dubai, you're in for a treat. In this blog post, we'll discuss all the different shipping companies that are based in Dubai, their services, specialties, and their areas of operation. Read on to learn more about each of these companies and where you can ship from if you're interested in a job with one of these companies.
What is a shipping company?
In this post, we'll be discussing shipping companies – which are companies that specialize in moving goods. For the purposes of this blog post, we'll be talking about international shipping. Some people may refer to these as freight carriers or express cargo services. These firms provide their customers with a way to ship goods quickly and easily within a given timeframe. They also offer a variety of options for delivery – such as choosing to have your package delivered right at your door, or having it delivered to the nearest depot before being picked up by you.
Shipping Companies in Dubai
Dubai Shipping Company is based in Dubai and was founded back in 1973. They have service centers in Jebel Ali, Dubai, Abu Dhabi, Ajman, Fujairah and Umm Al Quwain. They offer a wide range of services including P&D (pick-up and delivery), air freight forwarding, warehousing and distribution services.
Dubai Shipping Company also offers shipping solutions for both personal and commercial goods. If you're thinking about shipping from Dubai to the United States, they provide door-to-door services. This includes getting your goods cleared through customs and then delivered to you at your US location. In addition to this service, they also offer international freight forwarding services that can help you ship goods internationally with ease.
When it comes to shipping rates on their website, they list prices for different items as well as weight limits for each type of shipment. You can also order a quote online or over the phone for additional pricing information.
NDS Group
NDS Group is one of the largest shipping companies in Dubai with a focus on logistics services for the trade, maritime and heavy industries.
This shipping company offers freight forwarding services including air cargo shipments, bulk transportation, container shipping, and more.
It operates all over the world but mainly focuses on the Middle East region.
DP World
DP World is one of the most well-known shipping companies in Dubai and operates around the world. In order to ship with this company, you need to be a qualified DP World employee. They offer a variety of shipping services, including containership and bulk transport, which are both internationally recognized transportation methods.
DP World has been operating for more than 40 years and has over 200 locations in 80 countries around the world.
Blue Star Line
One of the best shipping companies in Dubai is Blue Star Line. This company specializes in transporting humanitarian aid, construction equipment, and commercial products. They have offices all over the world including UAE, India, and Australia.
Blue Star Line offers a variety of different services including ocean freight, air freight, LCL cargo, project cargo, heavy lift and more. They are an excellent choice if you're looking for an international shipping company that specializes in humanitarian aid.
DHL Dubai Air Hub
Dubai's DHL hub is one of the most famous shipping companies in Dubai. It has an impressive facility with a total area of 2 million sq. ft that includes five aircraft hangars, two warehouses, and a workshop. The company operates from Dubai International Airport, which is located 17 km away from the company's hub.
DHL provides service in more than 220 countries and territories around the world through its global network spanning six continents. The company offers a wide range of products and services including express delivery, airfreight forwarding, customs clearance, logistics, and international mail services.
United Arab Shipping Company
The United Arab Shipping Company, or UASC, is one of the largest shipping companies in the world. The company is based in Dubai and operates out of six different countries across three continents. In their home country of the UAE, they offer a door-to-door service from any major point in the country to any other major point. They also offer regular services to Europe and Indian Subcontinent.
National Shipping Company of Dubai
The National Shipping Company of Dubai (NSCD) is one of the largest shipping companies in the world, and it's based in Dubai. It was founded in 2002 and has more than 230 ships. The company offers many different types of cargo services, including bulk cargo, breakbulk cargo, heavy lift cargoes, project cargoes, RoRo (Roll on-Roll Off) services and containerized freight.
Conclusion
Shipping Company in Dubai has been in existence for a long time. With their professionalism, great customer service and reliability, they have been the go-to shipping company in Dubai for many people.
Here are 10 Shipping Companies in Dubai You Should Know Of:
1. Blue Star Line
2. DP World
3. NDS Group
4. National Shipping Company of Dubai
5. United Arab Shipping Company
6. DHL Dubai Air Hub
7. DP World (Dubai)
8. NDS Group (Dubai)
9. National Shipping Company of Dubai (Dubai)
10. DHL Express Dubai