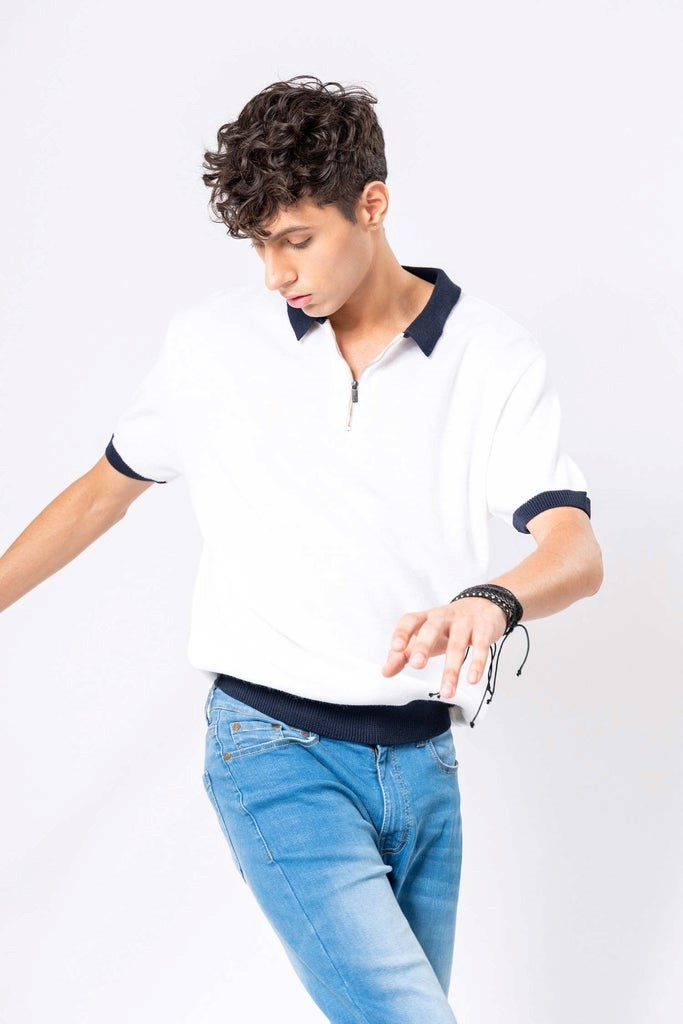 Polo Shirts are timeless fashion classic, and it is a versatile clothing item that you will always find in any man's wardrobe. The best thing about Polos is that they turn your casual look into a formal one, and you are ready to walk into any party or a dinner date.
When buying a polo shirt, it is essential to keep certain things in mind, such as the fabric, cut, style, and fit. Polos are available in different materials such as cotton, pique knit, and jersey knit, and it has that element that suits all body types and fits well even if you are skinny, lean, or plus size. The shirt's design is tailored to fit well and make you look good, but you should find the fit or style accordingly so that it avoids the visibility of lumps and bumps.
Moreover, Polo are for everyone, and you can find them at designers, high-street fashion brands, or local markets. It can be a hassle finding a good polo shirt in Pakistan, but anymore! As there are brands such as Hustle n Holla, outfitters, Levis which have leveled up the game by introducing polo shirts in different materials and colors that look good and will make you stand out in the crowd.
When we talk about polo shirts there are 8 different types, such as short sleeve polo, Pima cotton Polo, Pique Polos, Long sleeve Polo, Wool Polo, Gulf Polo, classic polo shirt and pocket Polo Shirt. You can pick and choose your polo according to your style and the occasion.
Today, we have raided Hustle n Holla's men's closet. We will show you the best polo shirts Pakistan. Let's go and have a look at Polo Collection available at Hustle n Holla!
HNH Pablo Knitted Polo Shirt
This is our favorite polo! This HNH Pablo Knitted Polo is a white classic, with black color detail on sleeves, collar, and hem creating the right balance between keeping the look casual and fun. You can pair it with blue denim and sneakers to complete the entire look.
HNH Tilson Patched Carew Multi
This Polo shirt is an all-rounder, specially designed to cater to formal and casual looks. You can wear it to the office, gym, or game out with friends. It is a slim-fit polo shirt with a balance of dark blue, white, and black design and zip detail on the neck. This polo shirt is a must-have to stand out in the crowd.
HNH Cotton Knitted Polo Shirt
This camel brown colored knitted Polo shirts is our top-seller. It is one color, regular-fit polo shirt with zip detail on the neck. You can easily pair it with black denim shorts and black joggers or sneakers for a complete look.
HNH Sea Island Knitted Polo Shirt
This is a must have polo that every men should have in his wardrobe! This black knitted Polo Shirt is perfect for a night out with friends or a meeting with your colleagues. It is a regular-fit polo shirt with half-sleeves that can be paired with black denim or khaki cotton pants to go out!
These polo shirts are our favorite from Hustle n Holla's closet, and I hope you like them too! All you have to do is mix and match different clothing items such as coats,  Denim Jacket, formal pants, shorts, or accessories such as belts to upgrade the look into a formal one. So, to shop and live the polo experience this season, head over to our website and shop away!