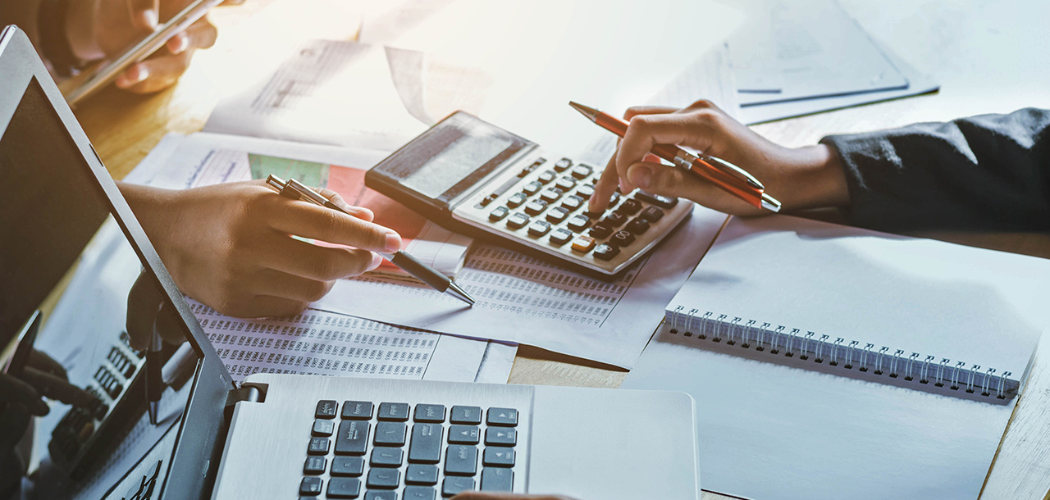 Finance
Outsourced Accounting Services: The Key To Growing Your Start-up
Starting a business is hard work, you have to invest time and energy into everything from branding your product or service to the actual logistics of the day-to-day operations. If you're running a start-up, there are undoubtedly many things on your mind – how to improve customer retention, how to grow your team, and so on. But one thing is certainly at the forefront of every entrepreneur's mind: money.
Managing your finances is not an easy task, but it is critical, and an efficient accounting system makes this possible. As a start-up founder, you want to grow your company as quickly as possible. But you will need to hire accounting & bookkeeping services to grow your start-up beyond the starting phase. But when it comes to accounting, many start-ups don't realize that they can outsource it and save time and money in the process. 
What are Outsourced Accounting Services?
Outsourced accounting services are typically provided by outside accountants who specialize in providing outsourced accounting and bookkeeping services. These accountants can provide cost-effective accounting for small to midsize businesses with limited staff, so you won't have to hire an expensive full-time employee. Outsourced accounting services are vital to any start-up, but many small businesses don't realize this. Outsourced accounting services can help you take much burden off your shoulder to focus on more important aspects of running your start-up.
Benefits of Outsourced Accounting Services to Start-ups
Outsourced accounting services are a must for growing companies. The benefits of outsourced accounting bookkeeping services are tremendous for start-ups. You can outsource your accounting to a public accountant or hire a virtual accounting firm. No matter which one you choose, you will be able to cut down on your start-up budget and grow faster significantly.
One of the most obvious benefits of hiring outsourced accounting services is that the company will have access to qualified accountants without hiring them full-time. This can save a start-up a ton of money over time, which they will need to grow. Smaller firms might find this approach more affordable than hiring an in-house accountant. Also, accounting & bookkeeping is an overhead cost for most businesses. It means it is important for the business but not a necessity or directly impacts the provided product or service. You are saving money on payroll, benefits, and office space by outsourcing.
Many business owners opt for the DIY approach for accounting and bookkeeping activities. This backfires most of the time as conducting the accounting and bookkeeping process on your own might result in a higher expense for the company. This is where outsourcing accounting and bookkeeping services come into play. Outsourced accounting services providers can handle a wide range of tasks for a growing business, from assembling a single balance sheet to managing a monthly bookkeeping service. Hiring a professional accountant will enable you to focus on your core competencies, which is key for a successful start-up fully. Let us look at some reasons why outsourced accounting services make for an excellent investment for growing start-ups:
Strategic Costing & Budgeting
Outsourced accounting services are of great help in strategic costing and budgeting. Not only does outsourcing help in the reduction of overhead and infrastructure costs, but it also helps in the business costing & budgeting process, ensuring you are growing your business to its maximum potential.
Assistance in financial decision making
Hiring an outsourced accounting service can assist you with financial decision-making. A good accountant will offer guidance on the best course of action to take and how to make decisions that will impact your business for years to come. This assistance may help to keep your business financially stable.
Access to best in class accounting software and related technology
Almost every outsourced accounting services provider makes use of best-in-class accounting software. Making use of these technologies will help you bring efficiency in your accounting process and help you automate your compliance with tax and financial reporting obligations. It would enable you to have a complete overview of your business finances at all times with just a click of a button.
Constructive criticism
When you hire an outsourced accounting services provider, you will receive constructive criticism on your business function, which affects your bottom line. This will help you understand your shortcomings and further enhance your business's profitability.
Human Resource Management
The recruitment process is not just costly, but it also needs expertise and experience to understand the candidate's potential. One cannot expect to hire an expert in knowing the essential skills for that role. When you outsource accounting, you will reduce your headache of the recruitment process and save some money along the process.
Mitigate Risk
Outsourcing your accounting needs can mitigate risk and maximize your time. You'll be able to cut costs and focus on growing your business, rather than worrying about mundane tasks like invoice follow-ups and reconciling your books.
Compliance
Outsourced accounting services providers know the ins and outs of all laws and regulations attached to your accounting process. Thus they can help you avoid any non-compliance issues with the authorities.
Tips on How to Close the Deal
When negotiating with any potential outsourced accounting service provider, these are essential things to consider.
It is important to do your research and determine if they're an industry leader. You should know what kind of services they offer and how much it would cost to use them.
Find out what services they provide and the company's types of experience with those services.
You need to consider how much their services cost and what type of agreements they offer.
Make sure that the company offers a trial period so that you can test their work for its quality before committing to doing business together.
It is important to vet your accountant before working with them. You may want to consider your needs and how much space they will take up in your life.
Conclusion
The key to growing your start-up is managing your accounting needs. If you do not know the right way to take care of your accounting needs, you will quickly find that it becomes too much for you to handle on your own. Hiring an outsourced team like ours is a great way to ensure that your company's financial needs are taken care of and that everything is done in the most efficient way possible. The investment in outsourced accounting and bookkeeping services is justified, as you will have a professional accountant who can be engaged to provide the necessary assistance. You can always grow your start-up with a healthy balance sheet and a positive cash flow.