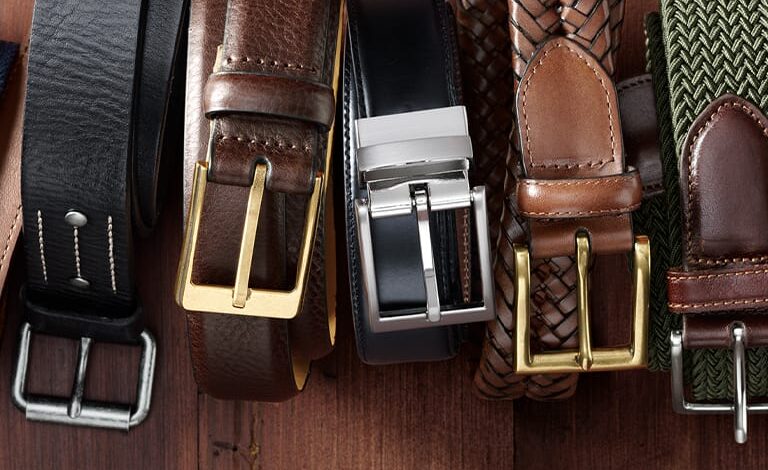 Fashion
Leather Belts: How To Distinguish Between Genuine And Faux
How do you know whether or not the leather belt you're thinking of buying online or in the store is genuine? It's not easy to tell, especially if you're trying to purchase it from a site or retailer that doesn't specialize in leather goods. But there are things you can look out for to ensure you don't waste your money on an imitation product. Let's look at some tips on distinguishing between genuine and faux leather belts so that you don't waste money on the wrong thing.
What Makes a Genuine belt
There are a few things that you can look for to determine if a belt is made of genuine leather:
Check the label to see if it says 100% Leather or something similar. If it doesn't say this, it's likely not made entirely of leather.
Take a close look at the surface of the belt. Genuine leather has a natural grain pattern, usually visible on the surface.
Smell the belt. Leather has a distinct smell that is often described as being earthy or musky.
Feel the belt. Leather is typically smooth and soft to the touch.
Bend the belt. Real leather will flex and move easily, while faux leather will be stiffer and more rigid.
Things to look out for in faux belts
On the other hand, faux belts have a hard time with color and pattern. If you look closely at the stitching in this belt, you can see that it is bulky and rough. A genuine leather belt will have fine stitches that are close together.
A faux belt's buckle is made from some composite material like plastic or metal, whereas real leather has a buckle made from steel or brass.
Finally, if you look at the inside of the belt, a genuine leather belt will have clean lines on either side where they meet in the middle. A fake one will be very rough and uneven, with glue residue or paint coming off your hands when you touch them.
Go With The Real Thing
People generally prefer genuine leather belts because of their superior quality. They are also more durable than faux ones, meaning they will last you a long time.
Genuine leather belts can also be customized according to your desired length and size. The only downside with leather belts is that they are expensive compared to faux ones. However, considering their benefits, it might be worth spending the extra money on them.
Where to buy genuine leather belts?
Now that you know how to distinguish between genuine and faux leather belts, you can make a more informed decision when shopping for your next belt. If you want a belt that will last longer and age better, click here to buy a genuine leather belt.
Conclusion
The market is filled with many belts, and it can be challenging to decipher which are genuine and which are not. Use these tips to identify a long-lasting, genuine leather belt to complement your look today!