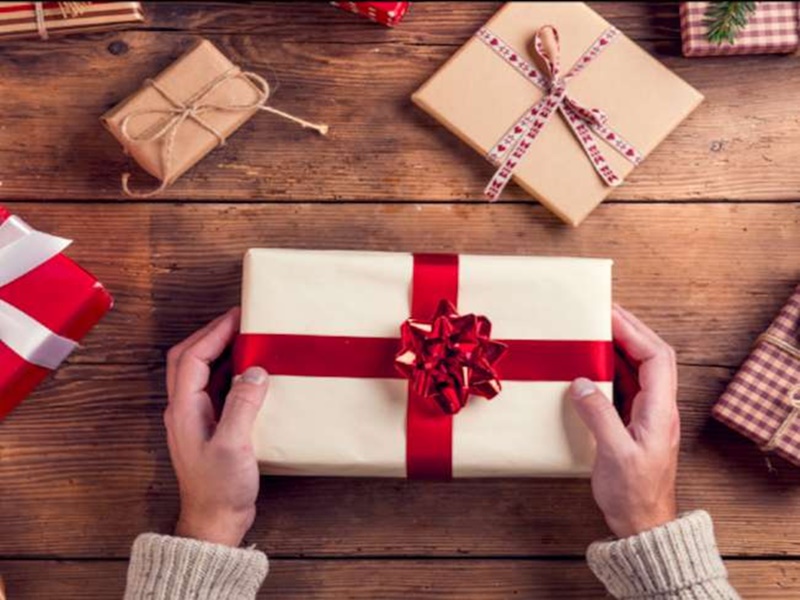 Lifestyle
11 Best Karwa Chauth Gifts For Your Loving Wife!
What Is The Best Gift For Wife On Karva Chauth? Karva is a type of earthen pot, and Chauth means fourth in Hindi. Lord Shiva, his wife Parvati, and their son are the Hindu gods Shiva and Parvati.
On this day, Kartikeya is worshipped alongside the ten 'Karvas' laden with sweets.
Karva Chauth is an important day for all married women in North India (especially newlyweds), as they observe "Karva Chauth," a day-long fast for their husbands' love and longevity.
The women begin their fast before sunrise and go without food and water for the entire day.
Every year in October or November, in the Hindu calendar's Kartik month, nine days before Diwali. Women prepare exquisite jewellery, bangles, bindies, and Mehendi, as well as brilliant, colourful saris or lehengas, a few days before Karva Chauth.
On Karva Chauth day, women are ready to shine, but are you, dear husbands, ready to surprise them with thoughtful and beautiful gifts? If not, here are some suggestions to assist the husband in selecting attractive gifts.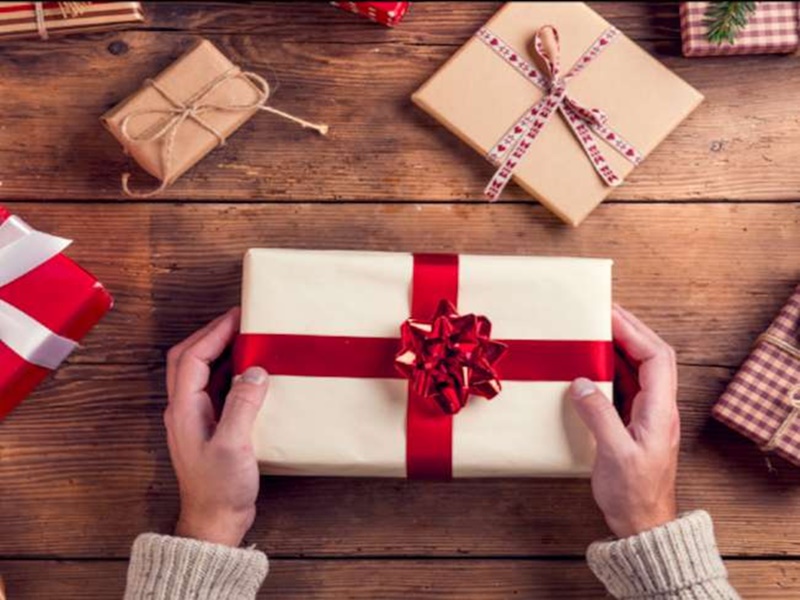 Prepare a delectable Sargi for her
Karva Chauth Sargi is only supper and the first one she can have on Karwa Chauth.
So the very least you can do for your wife is to prepare a delicious meal for her so that she may enjoy the remainder of the day. Prepare a delicious, extravagant lunch for her before she begins her fast.
Decorate The Home With Her
Surprise your lady with a beautiful piece of love wall art.
Surprise her by decorating a wall in your living room or bedroom with red heart-themed balloon decorations. Make it even more memorable by adorning the house with elaborate lights, balloons, and candles, as this is a memorable day for both of you. Bring a festive ambience to your home by lighting it up. She'll undoubtedly be astonished. Gift a beautiful Karwa Chauth Pooja Thali and help her in decorating it with lovely flowers and diyas.
Roses Forever
Everyone loves roses because they symbolise love. Present your lady with a natural preserved rose in various hues such as red, yellow, black, and royal blue sealed in a glass box to express your love for her. You can additionally personalise the present by including a personalised message for her.
Indoor Plants
Give an indoor plant in a lovely glass bowl or a stylish planter or pot as a gift. Plants such as the money plant, golden Syngonium, and others are available. They'll make a great environmentally friendly gift for your wife and his garden at home. This can be one of the best Karwa Chauth gifts for your wife. Gift her a token of hope and life. 
Huggable Cushions
Cushions can be given as Karwa Chauth gifts to your wife. The pillows are available in a variety of attractive designs and vibrant colours. Pictures and lovely love messages can be printed on them to make them more personalised. You can even get a personalised LED cushion with a photo of you and your wife.
Tote Bags
The most attractive and handy gift you can offer your lady is a tote bag. A one- or two-year warranty is included with these bags. They offer ample room to hold all of your essentials and cosmetics and are easy to transport.
Jewellery
Every woman enjoys accessorising with jewellery. This Karwa Chauth adorns your lady with a variety of online-only jewellery options. You can offer your wife Earnings in various styles, like oxidised Earnings, designer Earnings, and so on. Also, you can give her trendy earrings as a gift. You can give your wife a one-of-a-kind pendant, earnings, a finger ring, and necklaces like a dandelion seed pendant, a heart-shaped pendant, or a pendant with her name, among other things. They are one of the most widely accepted Karwa Chauth gifts. 
Perfumes
Perfumes make excellent gifts for wives. Give a perfume from a well-known brand, such as Jovan Black, Guess Girl, or Hugo Boss. These branded perfumes are available at a bargain on the internet. Your wife would undoubtedly prefer the scent of these perfumes.
Gadgets
If you want to give your wife a device, you can choose from the following options based on her likes and dislikes and her hobbies: the latest mobile phone, camera, portable speakers, fitness band, and so on. Gift gadgets as Karwa Chauth gifts to your wife.
An item of jewellery
As corny as it may sound, jewellery never fails to delight a woman. Have you noticed your wife going through her phone looking at jewellery? BUY IT, SURPRISE HER, and she'll fall in love with you all over again.
Be A Good Husband!
If you come across any good or bad situation, be a nice husband and handle your wife's mood swings. You know that depriving your wife of food and drink for an entire day is no easy task.
Make this day all about your wife by being the nice husband you are. If she becomes frustrated or annoyed from time to time, accept it and deal with it gently.
Cake in the shape of a Heart
If you want to give your better half the best food treat, a delicious cake is a way to go. Make a heart-shaped cake to commemorate this much-anticipated lover's day. You can also use her favourite flavours and ingredients to design the dessert. The most acceptable idea is to make a gorgeous flower pattern on the cake topping. It's a great way to commemorate a special occasion and communicate your passionate feelings. A cake is an all-time favourite gift option for Karwa Chauth gift for your wife. She'll be overjoyed if you surprise her with a delicious cake.