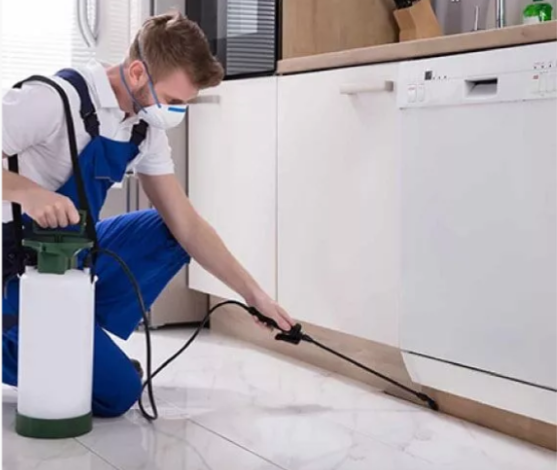 If you suspect you have termites, you might be wondering about DIY termite control. It can be tempting to conduct your own termite management and avoid spending a bunch of money on paying for an exterminator.
But the question remains, is DIY termite control worth the effort?
Read on to learn about why you might want to consider DIY termite control, as well as some drawbacks and tricks to keep in mind while conducting your own pest control efforts.
Cons of DIY Termite Control
There are several disadvantages when you consider applying termite control DIY methods. Take a look at some of them for you to better think if DIY termite control is worth it.
You Are Not a Trained Expert
Many people believe that DIY termite control is a viable option to avoid the cost of professional extermination services. However, you are not a trained expert, and attempting to control these pests yourself could put your home and family at risk.
If you are not comfortable or confident in your abilities to treat your home, it is best to leave it to the professionals.
Increase the Safety Risk
When deciding if DIY termite control is worth the risk, you must first consider the safety risk. When you buy the wrong products for the problem, you could actually increase the safety and health hazards that your family will have to face later on.
Spread the Infestation
You can save a lot of money by doing your own termite control, but it's important to be aware that you can also spread the infestation if you're not careful.
Benefits of Professional Termite Control
Professional termite control companies have the experience and equipment to get rid of even the most stubborn infestations. So, we have listed the top two benefits of having professional termite control.
Controlled Pesticide Use
There are many benefits to using controlled pesticides rather than attempting a DIY termite control method.
Pest control companies have the knowledge and experience to safely and effectively use pesticides to control termites. They also have the proper equipment to apply the pesticides and to properly dispose of any waste.
Also, pest control companies are required to follow state and federal regulations regarding the use of pesticides. DIY termite control methods are often not as effective as controlled pesticide use and can be dangerous if not used properly.
Decreased Chance of Illness
Pest control companies can help you avoid pest-related illnesses since they are the ones who are professionals when it comes to termite treatment options.
Most pest control companies use a termite reticulation system in eliminating pests. These are specially designed systems that consist of a hose or pipe that runs along the side of a building.
Choosing the Right Pest Control
If you have termites in your home, it is important to get rid of them as soon as possible. Termites are difficult to eliminate and require specific knowledge and skills to be successful.
Termite control companies have the experience and expertise to find and treat the nest. They also have access to the latest products and technology, which people who use DIY termite control don't.
In the end, hiring a professional is the only guaranteed way to get rid of termites.
Did you find this article helpful? Check out the rest of our blogs!