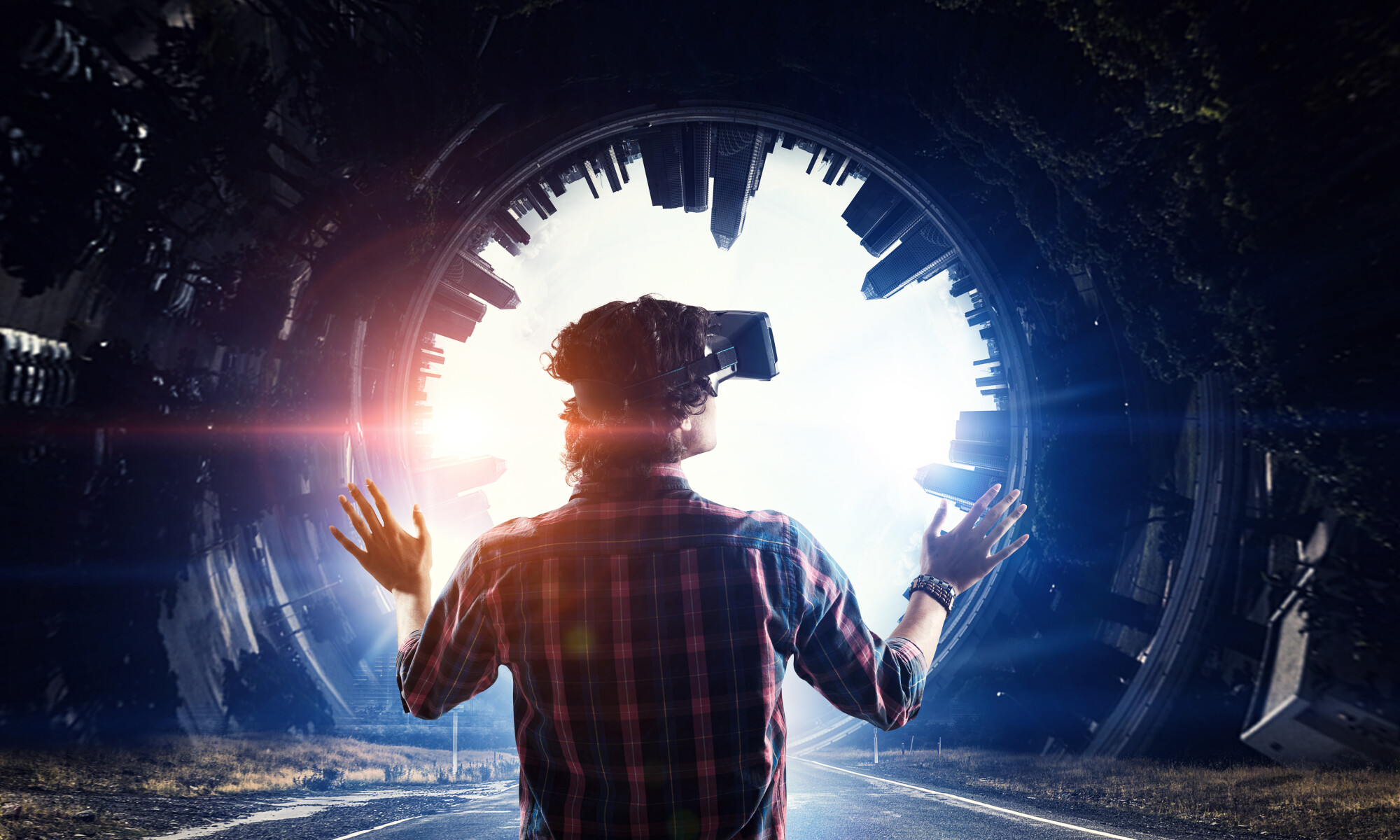 Tech
Invest in a Whole New World: How to Get Into the Metaverse
It might sound like something out of The Jetsons, but the Metaverse is quickly approaching. In simple terms, this is a three-dimensional model of the internet. In ambiguous ones, it's the transformation that will change human interaction forever.
Most people first heard of the term when Facebook announced that it was changing its name to Meta in October 2021. Now, curiosity is increasing around this alternate reality, where lines are crossed between virtual and physical environments.
Wondering how to get into the Metaverse? It isn't exactly a dimension you can enter with a key. However, you can put down roots in this mind-bending space with a few steps.
Today, we're sharing how to invest in the Metaverse and why this form of real estate matters.
Buy Metaverse Stocks
For all of its inevitable ebbs and flows, the stock market has proven to be a solid investment for many savvy market watchers. However, can you really invest in the Metaverse?
You can, and it might be the easiest way to obtain a piece of Metaverse property. This is especially the case if you aren't interested in creating a crypto wallet or adding your name to a crypto exchange.
All you have to do is research the different companies that are publically backing the Metaverse development. Then, purchase stock in those ventures. By doing so, you could stand to cash out big if the movement is a major success.
While this idea might sound ideal, it's important to keep stock market volatility in mind. Shares of Metaverse stock are bound to fluctuate just as any other traditional stock would.
Not sure where to start? Why not begin with the company that's paved the way? Invest in Meta Platforms Inc. (NASDAQ: FB, formerly Facebook) if you're willing to ride the wave.
Buy Metaverse Cryptocurrency
In the Metaverse, it's believed that we'll purchase goods and services exclusively through cryptocurrencies.
In addition to well-known currencies like Bitcoin, some Metaverse-specific companies have created their own forms of digital currency in an attempt to monopolize the market. If you amass a good amount of crypto now, then you'll already be a step ahead when transactions switch over.
To do so, you'll need to open a digital wallet. This is where you'll store your crypto tokens. Your wallet also enables you to participate in cross-boundary crypto exchanges.
While participating in the exchange is critical to growing your investment, the rules and regulations can vary according to geographical location. If you're willing to research and learn these guidelines, then you should be able to enter fairly easily.
As the Metaverse grows and matures, your investments can likewise increase. Similar to Metaverse stocks, however, crypto can also be volatile and its value changes with public perception.
Buy Land in the Metaverse
Can you actually purchase land in this virtual environment? You can if you already have your digital wallet in place. Not only does this account allow you to buy and send cryptocurrency, but you can also use those coins to claim your piece of Metaverse property.
To do so, you'll simply navigate to a Metaverse platform using your digital wallet. Then, you can explore the layout of the space, including any parcels that it has available for sale. You can click to learn more about the parcel you're eyeing.
If it fits the bill, you can use your digital coins to purchase it. One aspect to keep in mind? Like physical real estate, the value of a Metaverse parcel can vary depending on outside circumstances. For instance, it might be high when it's first built, but it can lower in value if the parcels around it aren't as high-quality.
Make sure to research the entire layout before choosing a parcel, and keep in mind that no value is ironclad against change.
Invest in a Metaverse Stock Portfolio
Does buying single-share stocks sound too complicated or time-consuming? If you'd rather not spend the energy or shoulder the risk, then you can help balance the load by investing in a Metaverse stock portfolio.
Known as Metaverse exchange-traded funds (ETFs), these offer more diversification in your investment. This way, you aren't totally in the water if one specific stock tanks.
Talk to a financial advisor that specializes in Metaverse ETFs before moving forward. This can be a rewarding realm, but it's also tricky to navigate.
Rent or Buy Metaverse Buildings
Just as you can purchase a parcel of land in the Metaverse, you can also buy a ready-made structure, such as a storefront. Then, you can use that space to showcase and sell 3D replicas of your in-person offerings. Companies are hiring Metaverse development studio experts to build these entities.
For instance, a bakery that sells cakes from a brick-and-mortar storefront can also sell virtual baked goods out of its Metaverse shop. From traditional retail to arts and entertainment, this use holds plenty of potential. You can host virtual concerts, art galleries, and more this way.
The only drawback? Due to the popularity of this method, Metaverse property prices are high and the market is competitive. You'll need to invest in a large amount of space to start generating a profit from your wares.
Now You Know How to Get Into the Metaverse
The Metaverse design is both intriguing and intimidating. It might seem as though this new world is light-years away, though there are already steps in place to facilitate its inception.
Ultimately, it remains to be seen if this transformation will be truly universal or isolated to certain tech sectors. Still, forward-thinking investors are already researching how to get into the Metaverse and how to make money once they're in there.
Want to stay informed on Metaverse developments and other digital initiatives? Take a look at our Tech section for more!