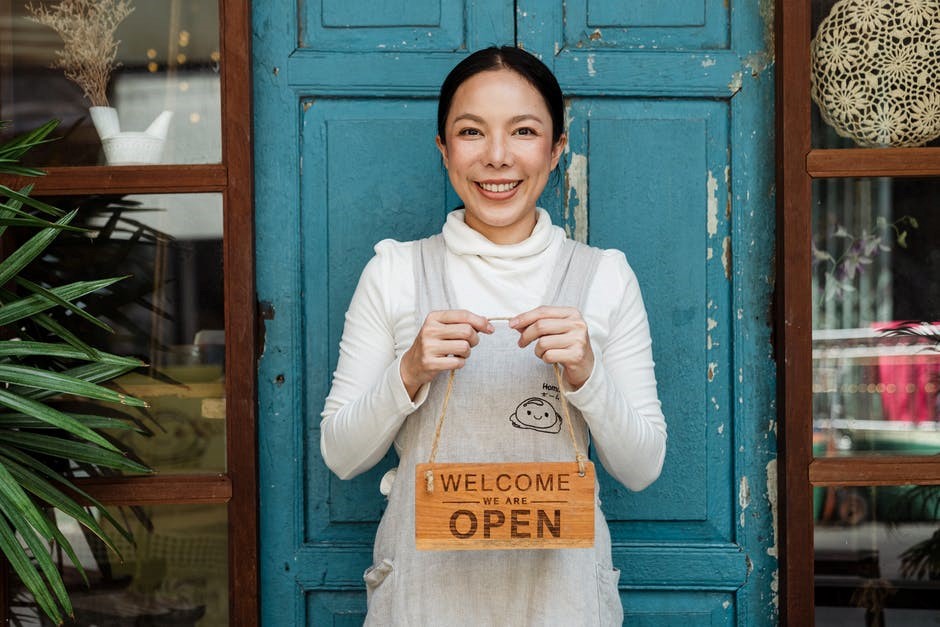 Business
How to Run a Successful Small Business: 4 Key Tips
Whether you're launching a new brand or you're a veteran entrepreneur, you've probably heard the harrowing statistics. According to the Bureau of Labor Statistics, around 20% of all U.S. businesses fail within the first year, and that number jumps to 50% after five years.
These figures aren't particularly encouraging, but it's worth noting that there's plenty you can do to avoid the most common business pitfalls. Poor market analysis, cash flow issues, and hiring the wrong people can break a new organization, which is why it's crucial to understand how to run a successful small business before you get too far down the line.
No matter what industry you're working in, here are four essential tips that can keep your business going strong for years to come.
1. Get Off to a Good Start
First things first: if you want to start running a business the right way, you need to start off on the right foot. The things you do before you open the doors can make or break your company's chances at long-term success, so don't short-change yourself in your excitement to launch!
Get to Know the Marketplace
Before you start producing goods or fine-tuning your services, make sure you understand the market you'll focus on. This means getting hard data about the existing competition, your target customers, industry trends, and more. Not only can market analysis help you narrow down your niche, but it can also ensure that you're making informed decisions.
Weigh Your Funding Options With Care
Whenever possible, it's better to fund your new startup with as much of your own money if you can. However, if you haven't saved enough and don't want to postpone your launch to save more, you'll need additional funding.
Each option has its pros and cons, from angel investors to crowdfunding to small business loans. Take time to decide which is right for you, and consider reaching out to an expert for advice.
Create a Business Plan
Whether you draft a formal business plan or make informal notes about your strategy, it's important to set down your ideas on the front end. A business plan can help you explain your ideas to potential investors, business partners, and other stakeholders. What's more, these plans are easy to create with free online templates.
Protect Yourself for the Long-Term
In the case that your business runs into legal difficulty down the road, you'll want to protect your assets. Make sure that you've invested in the right insurance, consider getting trademarks or other protection for your brand, and think about opting for a business structure with limited liability.
2. Set Goals and Track Them
Both before you start your business and while you're running it, you'll want to identify crucial goals and KPIs to target.
Efficient business goals consist of larger, big-picture goals that you can break down further. For example, if you create goals around revenue, you'll need to think about things like pricing, sourcing, and staffing. Smaller KPIs and milestones also help encourage you and your team to celebrate your wins and move toward your next targets.
It's worth noting that tracking your goals will involve a great deal of organization. When it comes to tracking the ins and outs of your finances, for example, you'll need detailed accounting records and an inventory sheet template to stay on top of your needs.
If you're not sure where to start when setting goals, going back to your business plan often helps. Considering your long-term business vision will show you where you need to bridge the gap between your current state and your long-term goals.
3. Focus on Your Customers
No matter what kind of organization you're running, one of the best business tips is the simplest: focus on your customers.
After all, the customer experience is a major key to your success. In fact, 73% of customers state that their experience with a brand is an important factor in their buying decisions!
This is why it's a good idea to understand your audience via buyer personas, which can help you better serve them by identifying their needs, pain points, and goals. In addition, don't forget about tools like surveys, feedback, and even tracking hashtags related to your business on social media. Listening to your customers can help you ensure you're offering the right products and a standout experience.
4. Find the Right Team
Last, but certainly not least, it's impossible to overstate the value of the right team.
Your team members should have expertise that complements each other. They should also share the vision and values of your brand, and you should be able to trust them with your business.
Picking the right team is a crucial part of successful business management, which is not always easy. You'll need to streamline your hiring process via trial and error, but the end result is worth it. After all, your people are your brand, so it's essential to find the right ones!
Know How to Run a Successful Small Business
At the end of the day, knowing how to run a successful small business can mean the difference between a brand that stands the test of time and one that you run into the ground. Though they may sound simple, the four key tips above are the most crucial things to remember as you run your brand, whether you're in the early days of a launch or you've been running your company for years. With organized plans and the right people at your back, you'll have no trouble bringing your business to success!
Want more of the key tips you need to know to make the most of your brand? Be sure to check out our other content for additional guidance.