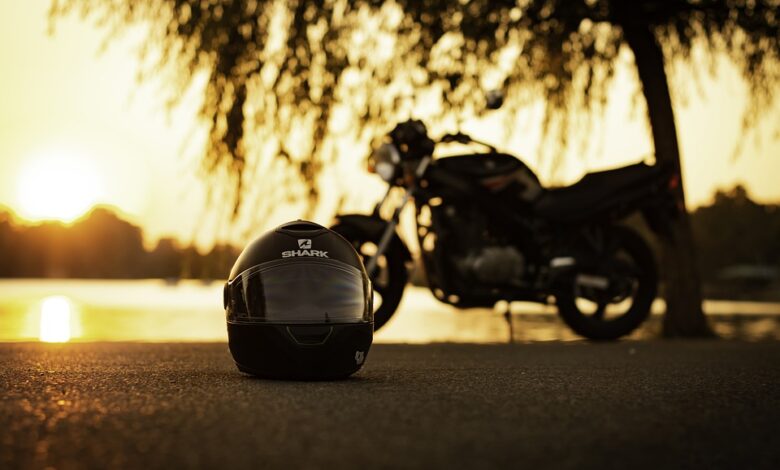 Auto
How To Prepare for Your Motorcycle Road Test
Riding a motorbike may be one of the most thrilling ways to go from one location to another. It's second only to having access to your own personal ride-able rocket.
If you're reading this, you've probably already passed the written exam. But, before you can hit the open road in your brand-new leather pants and flame helmet, you'll need to demonstrate that you can drive safely. If you don't pass your motorcycle road test, you'll have to fill out further paperwork, wait in long lines, and drive home with nothing but frustration.
To avoid all three of these unpleasant experiences, keep on reading to learn about how to prepare for your driving test.
Pick a Manageable Bike for Your Motorcycle Road Test
It is recommended to ride a motorbike that is less powerful so that the experience is less taxing.
When opposed to bigger bikes, which are often used by more experienced riders, you won't have to be concerned about your ability to handle intricate features on this one. When the only thing that matters is whether or not you pass the exam, there is no need to try to impress the examiner.
Keep Your Attention on the Road Signs
When you are studying for the exam, it is important to pay great attention to the traffic signs. In the actual world, you are going to run across a number of signs that have been placed on the side to direct you.
This topic is part of the fundamentals. You shouldn't disregard them, particularly when it comes to matters that are essential to your wellbeing.
The majority of traffic signs are quite straightforward. But, there are certain regulations that are attached to them that should be reviewed.
Visit the department of motor vehicles (DMV) in your area or go online for a printed or digital copy.
Review the Rules
This is applicable to applicants who have either already begun the procedure or have already completed their written exam. Launch the guidebook and browse for sections covering subjects you feel you might improve with. You should also take advantage of great resources like the Permit Bike free test.
Referring to your handbook is the single best thing you can do to educate yourself on the regulations and procedures for maintaining road safety.
Check the Condition of Your Motorbike
During the time that you are being tested on your ability to ride a motorbike, you will be required to do a variety of movements, such as signaling, stopping, utilizing the headlights, and so on.
It is in your best interest to make sure that your car is in excellent condition and that all of its features are operating as they should. You run the risk of failing the test only due to the fact that you did not conduct a general examination either at home or with your neighborhood mechanic.
Getting Your Motorcycle License the Easy Way
When it comes to preparing for any sort of driving test, it's normal to feel a bit tense or stressed. The solution to that is to put more time into preparing for your motorcycle road test.
We hope that our guide has helped you prepare for your motorcycle permit test. Next, you'll want to check out our lifestyle section for more inspiration on all the delightful activities and trips you can take with your motorcycle.