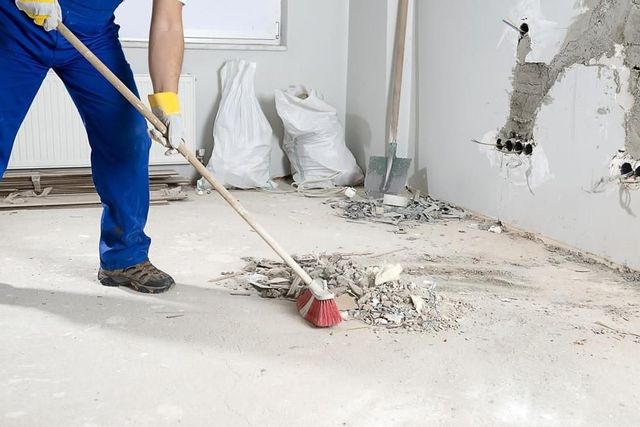 Home Improvement
How to Hire Commercial Cleaning Companies: Everything You Need to Know
Did you know that it takes only an instant to make a first impression? Research suggests that we form a first impression within around seven seconds of meeting someone, with some studies showing that we form opinions about certain traits in a tenth of a second!
When it comes to your business, the few seconds you have to make a first impression can make a huge difference. A spotless and organized office, after all, speaks well to the kinds of goods and services your team provides.
That's why it's so important to hire commercial cleaning companies that can make your office shine—even if the hiring decision can feel more complicated than you'd like. If you're hoping to polish up your workspace and make a great first impression, here are a few key things to know about partnering with the right company.
Define Your Cleaning Needs
First things first: what are your cleaning needs? Your choice of cleaning professionals will depend on factors like the type of company you run, the kinds of cleaning you'll need, and the size of your space. Take some time to define your needs, whether you're looking for help in certain areas of your workspace or you'll need a company with specific types of commercial cleaning equipment.
Write Up a List of Companies
Once you know what you need, come up with a list of companies to consider.
Often, the best way to partner with the right cleaning company is to ask around for recommendations. If you have any contacts in your network who feel pleased with their professional maid services, consider reaching out to that company for help!
In addition to recommendations, you can check out local directories like Yelp or Angi. Add the names of any highly rated companies to your list, and begin to narrow down your options in the next steps.
Consider Each Company's Availability
An easy way to whittle down your list is to find out which companies work well with your business's availability. You'll want to partner with a team that can work around your schedule in a way that won't impede your normal workflow. Some companies even offer evening hours, making it easy to get a thorough cleaning done in a non-invasive way.
Learn About Each Company's Reputation
As with any major business cost, you'll need to consider the quality of the services you're getting.
Check out the reputation of every company on your list by reading online reviews, asking the company for references, and checking their score with the BBB. Look for evidence of clients who are satisfied with their commercial cleaning experience. At this point, it's also a good idea to start comparing cleaning costs to see whether each company is asking a fair price for their services.
Make Safety a Priority
When weighing your options for cleaning companies, don't forget to confirm their safety measures! Hiring a cleaning service that's licensed and insured means your business won't be held liable if something goes wrong. This means you won't have to worry about legal headaches over any on-site accidents.
In addition, ask the company about any safety measures their employees take, as well as the types of training they offer. Certain commercial cleaning equipment and chemical products can be hazardous, so make sure you're partnering with a team that knows how to handle them.
Use These Tips to Hire Commercial Cleaning Services
Whether you're bringing in prospective clients or welcoming loyal customers, the appearance of your workspace makes a huge difference. If you're hoping to make a great first impression, take the time to hire commercial cleaning services that can make your office shine! The tips above are a great jumping-off point as you weigh your options, allowing you to consider the needs of your business and the qualities of each cleaning service to find the right choice for you.
Need more business tips to help you make the most of your brand? Be sure to take a look at our other posts for additional insights!