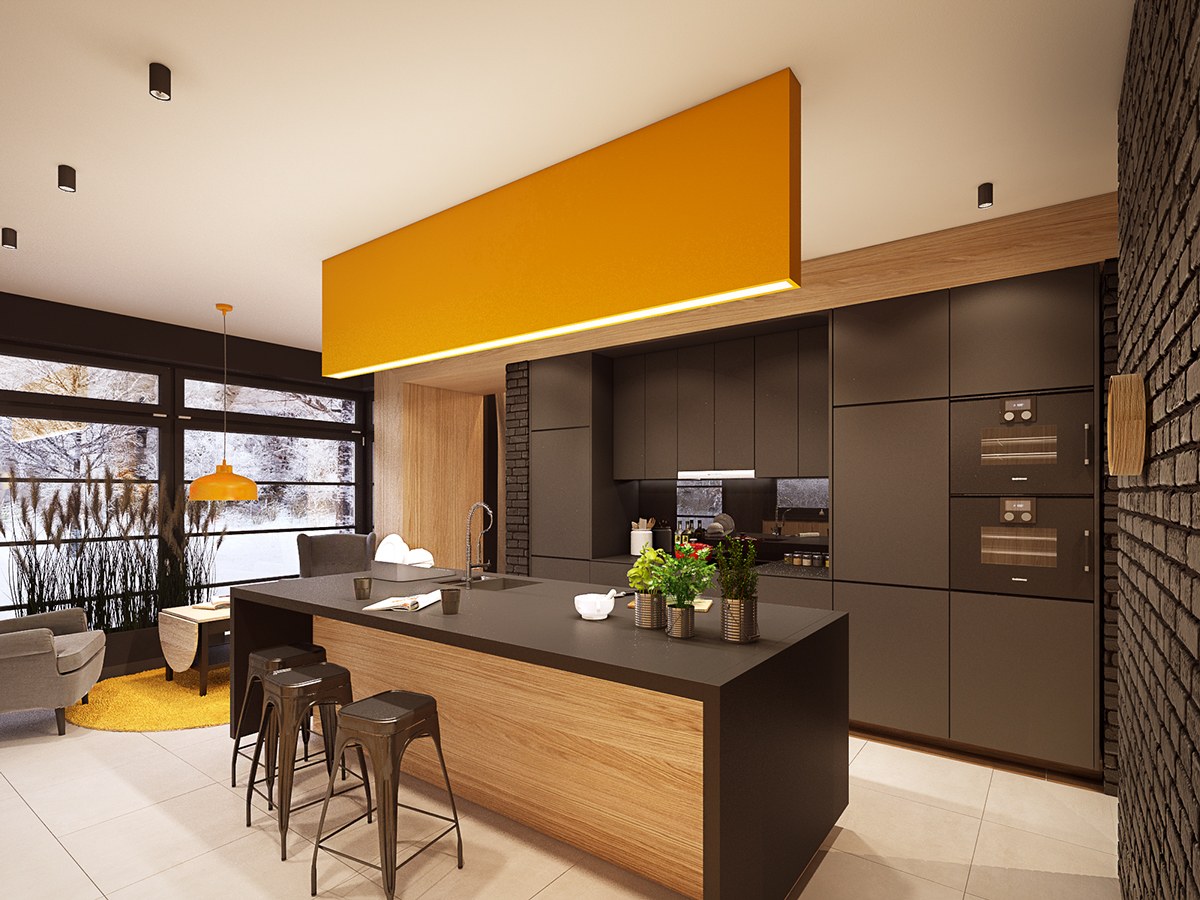 The kitchen is the heart of the home. It's where families come together and congregate to enjoy each other's company and the delicious meals that everyone has worked hard to prepare.
When renovating the kitchen, it's important to create a space that is both beautiful and functional. Modern kitchen cabinets that suit the needs and personality of your home will help you make the most of the space available. So how do you choose the right one?
Let's nail down the ways to choose the right custom cabinet design for your kitchen!
1. Drafting Your Custom Cabinet Design
There is no one-size-fits-all when it comes to choosing the right kitchen cabinet design for your kitchen. However, by preparing a custom cabinet draft, you can ensure that the final product will be both functional and stylish.
Measure your kitchen space and the area where you want additional storage. This will help you know what type and how many custom design cabinets and shelves.
Work with a professional to create a cabinet design that meets your needs. You can also browse through this gallery for draft inspirations.
2. Finding the Right Look for Your Kitchen
Decide what type of look you are going for. Do you want a modern, classic, or rustic custom cabinet design? Once you know the style you are going for, you can start to narrow down your options.
The next thing to consider is the layout of your kitchen. This will affect the type of cabinets you need and where they will be placed. If you have a smaller kitchen, you may want to consider wall-mounted cabinets to save space.
3. Consider Your Budget
When choosing the right cabinet design for your kitchen, it is important to keep your budget in mind. Custom cabinets can be costly, so be sure to set a realistic budget before you start your search. Once you have a budget in mind, you can begin to look at different cabinet design and assembling materials, as well as labor costs.
4. Storage Needs
If you need a lot of storage, for example, you might want to choose kitchen cabinets that extend to the ceiling. If you have limited space, however, you might want to choose a more compact design.
Some cabinets come with built-in features like spice racks or wine holders, while others offer more customizable options like pull-out shelves or drawers.
5. Drawer Door Styles and Materials
Wood is a popular choice for any kitchen cabinet, but there are also options like laminate or metal. Laminate is a more affordable option that is available in a variety of colors and patterns, but it is not as durable as wood. Metal cabinets are very durable and easy to clean, but they can be quite expensive.
Ask a professional or someone to help you how to paint kitchen cabinets if you wish to customize their color. Painting cabinets without knowledge could damage them and make them unappealing.
Kitchen cabinet doors can slide, swing, or be pulled. Sliding doors are a popular choice for custom cabinets. The materials for these can be wood, laminate, or metal, too.
Your Kitchen Deserves a Great Makeover
If you're looking to renovate your kitchen, you'll need to choose the right custom cabinet design to fit your space and style. Work with a professional to find the perfect cabinets for your kitchen, and you'll be able to enjoy your new space for years to come.
For other tips and tricks for your needs, check out some of our other great articles before you go!