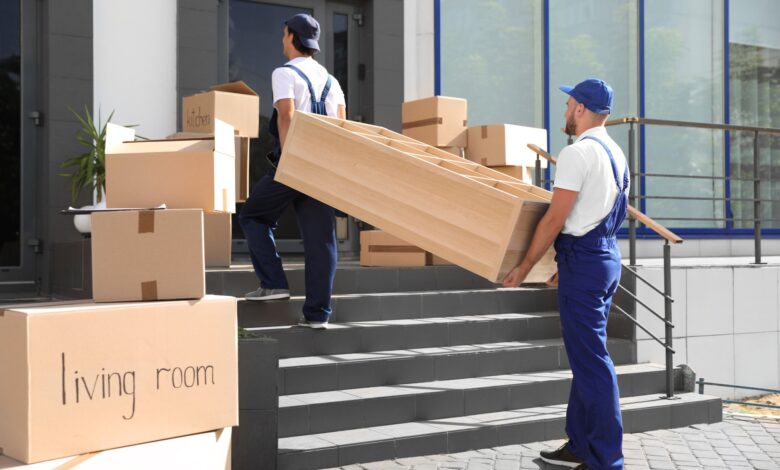 Business
How Much Will It Cost to Hire Movers? A Price Guide
It's no small task to move home, but with the help of reliable movers, it can actually be a fun process.
While exciting, planning for a move is also stressful, and the prospect of dealing with the heavy lifting and packing of what can often be a full house is stressful to think about.
A helping hand could solve both those problems and make the process far less stressful. This is one of the reasons that hiring movers is on the list of things to do prior to moving home. It is also a good idea to learn a few useful packing hacks for moving.
Getting an idea of pricing prior to crafting a moving labor quote request will ensure that you know what you're getting. This guide covers everything you need to know about the cost to hire movers.
How Much Does it Cost to Hire Movers?
While the cost will vary depending on factors such as the size of your home and the distance of your move, there are some general guidelines you can follow to get an estimate of how much it will cost to hire movers.
For a local move of an apartment or small home, it can cost anywhere from $200 to $1000. For a long-distance move, it can cost anywhere from $1000 to $5000.
If you have special items that require extra care, such as a piano, the cost will be higher. To protect your precious piano in transit, you will require some help from professional piano movers.
Factors That Affect Your Moving Cost
The cost of hiring movers will vary depending on a number of factors, including the size of your home, the distance of your move, and the number of items you need to move.
In general, the cost of hiring movers will be based on the weight of your belongings and the distance that they will be traveling. Make sure to contact a few different companies and request an estimate.
Additional Moving Costs and Fees
Moving companies will typically give you an estimate based on the number of rooms in your home. However, there are other potential moving costs and fees to be aware of. These can include insurance, packing materials, specialty items, tips for the movers, and more.
How Can You Save Money on Your Move?
Hiring a professional moving company can be pricey, but you can find tips to maximize your money's worth. One way is to move during the off-peak season, this is typically from mid-September to mid-May.
You can also save money by doing some of the work yourself. This includes packing your own belongings and disassembling furniture. If you have friends or family who are willing to help, this can also be a great way to save money.
Is it Worth it to Hire Movers?
Many people are wondering if it is worth it to hire movers or not. While it is possible to move without hiring movers, it is often not worth the hassle and stress. Hiring movers can save you time and energy, and it can also protect your belongings.
No matter how much this cost to hire movers, it is typically worth it for the convenience and peace of mind they can provide.
Did you find this article helpful? Visit more of our blogs!